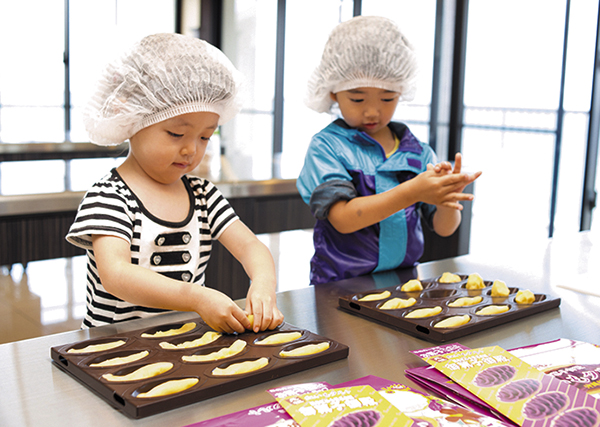 Okashigoten's broad selection of sweets and souvenirs includes their hit product, the Beniimo Tart, which they make with rich purple sweet potato paste. The Yomitan and Onna branches also feature restaurants. Tart making classes are available at the Onna shop.
After the tart making class take your handmade sweets home in a package almost like the ones sold in stores.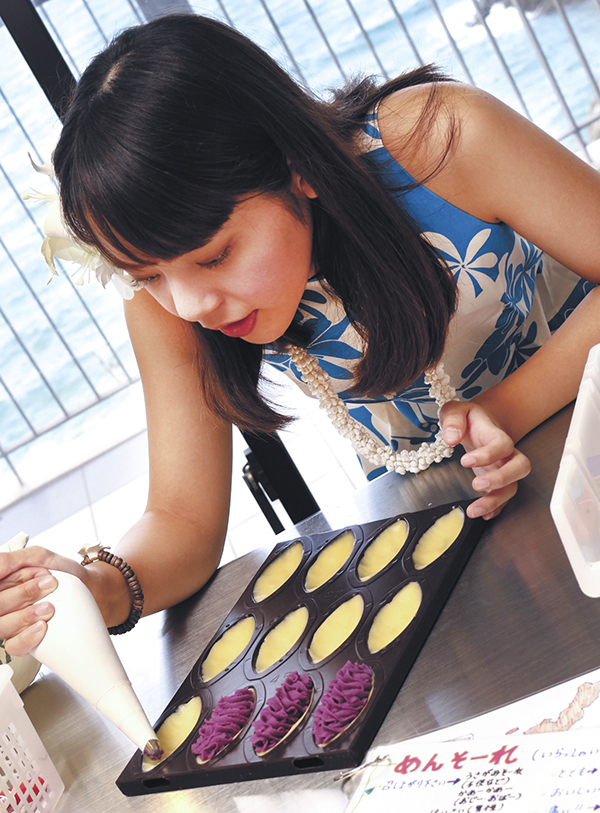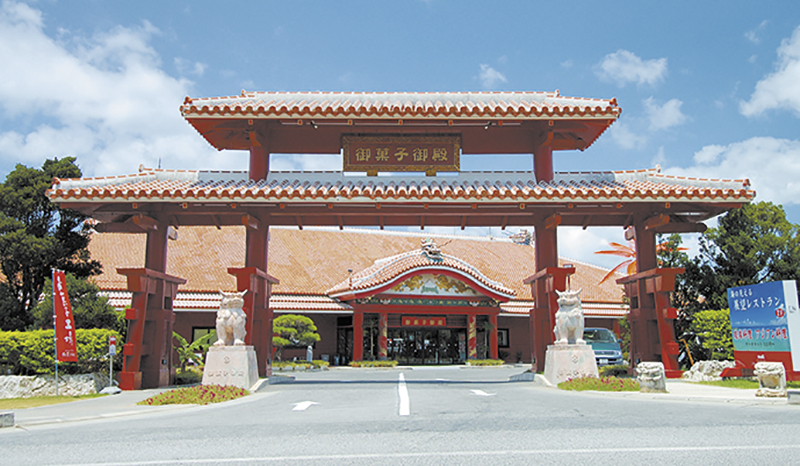 Reminiscent of Shurijo Castle, the Onna Village branch is the main shop among nine locations, including Naha Airport and Naha City's Kokusai Street.
Tel: 098-982-3388
Class fee: from ¥1,540 (8 tarts)
Time: 10:00 / 13:00 / 16:00
Class duration: About 2 hours *Restricted to age 6 and older. *Reservation required by 17:00 the day before.