A Christian surfer, David Lacar

'Surfers? There seems to be a whole lot more surfers than when I first started surfing on Okinawa, but the surfers haven't changed... They are still respectful and courteous.'
'I love the Okinawan people! They are family oriented, honest, friendly, accepting, easygoing... "island" people. The food is good too. Okinawa is my home.'
-- by David Lacar
With the East China Sea on its west coast and the Pacific Ocean to the east, Okinawa is blessed with crystal-clear water and an abundance of water activities, such as diving, snorkeling, surfing and stand up paddle boarding, aka SUP. While in Okinawa, you are strongly encouraged to try some of these activities and experience first hand all the beauty of the ocean and the wondrous underwater world with its colorful sea creatures. The experience will be sure to be something that you'll remember for the rest of your life.
Fascinated by the island's pristine nature and peaceful atmosphere reminiscent of the good old days on his home island of Hawaii, David Lacar moved to Okinawa nearly 30 years ago. David loves nature, the ocean, surfing and SUP, and he is an instructor for the Christian Surfers Ryukyu surfing and the SUP school and also serves as the pastor of a church in Okinawa City. He says it took a while for him to get acclimated to surfing in Okinawa because it's very different from surfing in Hawaii, where you can drive to the beach anytime and find some waves all hours of the day. In Okinawa, the waves break near the shore and the surf is very dependent on tides and climatic conditions, including winds, temperature variations, typhoons, etc.
Okinawa is David's second home, and he enjoys his life on the island to the fullest.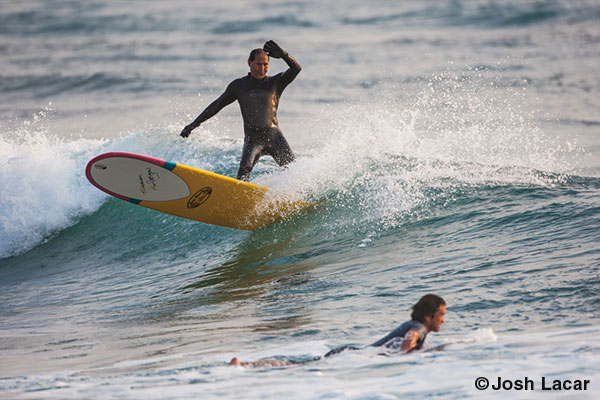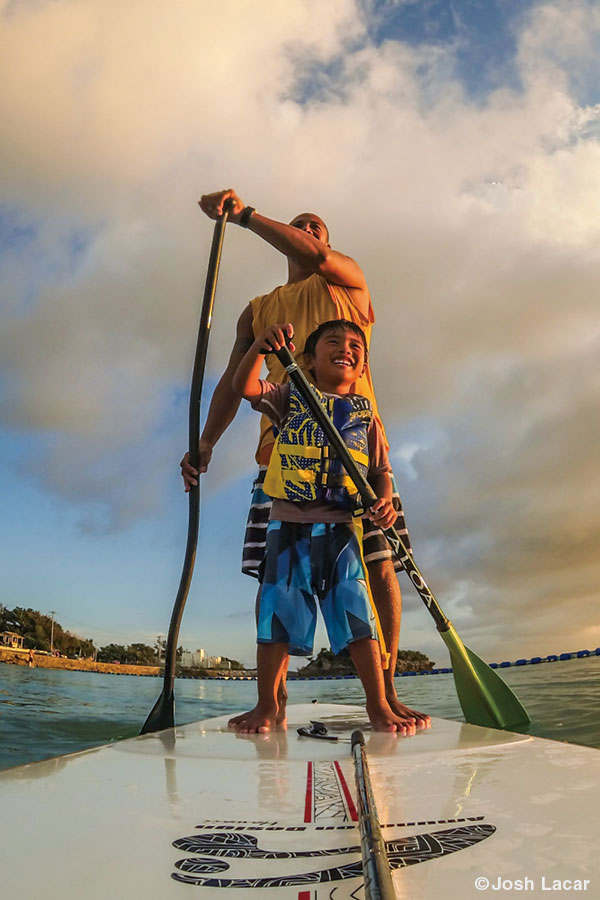 David's profile
David Lacar first came to Okinawa in 1986 with the U.S. Air Force. After retiring in 1991, David became a physical education teacher at Okinawa Christian School International in Yomitan Village, and since 2004 he's been serving as the pastor for Okinawa Door of Faith Church. As part of the church's ministry, David established Christian Surfers Ryukyu in 2007 for the purpose of developing a close relationship with Okinawa's surfing community and sharing God's love together.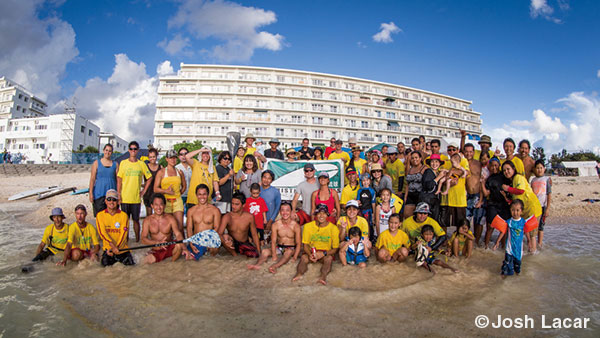 The OkiHana SUP Challenge is a SUP event held annually on the beach right next to Sunabe Baba Park. The event is organized by Christian Surfers Ryukyu, aiming to provide an opportunity for everyone to enjoy the ocean and the SUP experience.
English-language surfing & SUP lessons available!
Christian Surfers Ryukyu
La Cinq Chatan 830, 111 Yoshihara, Chatan Town
Tel: 090-6857-9297
---
Photos by Josh Lacar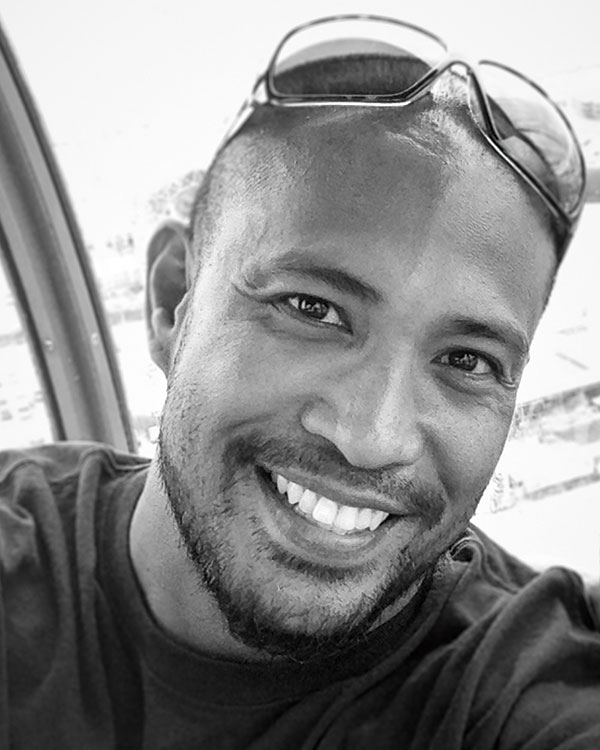 Josh's profile 
A surf photographer from the U.S., Josh Lacar sustained an injury in 2004 that temporarily sidelined him from surfing. This is when he purchased his first DSLR camera and started taking pictures of local surfers in Okinawa. Josh's interest and passion for photography grow stronger by the year.