A Gathering of Okinawan Rock Legends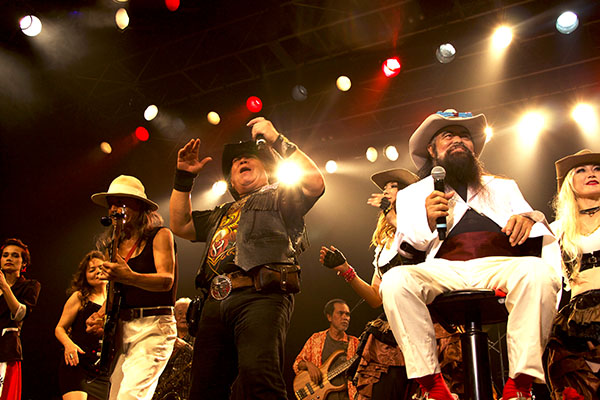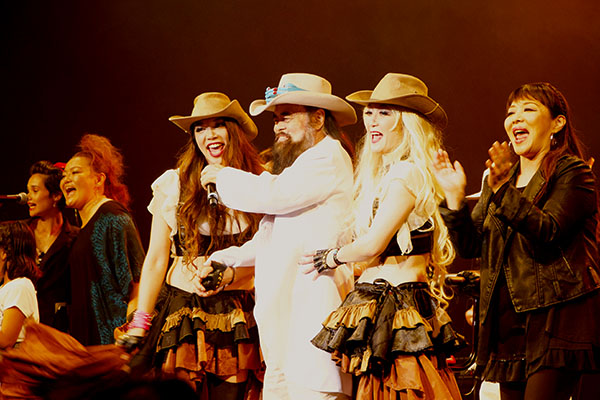 The Rock Day Special was held at Koza Music Town yesterday on June 9, popularly becoming to be known as Rock Day. The event celebrated the last live performance by Kacchan, one of Okinawa's extraordinary entertainers and the vocalist and leader of the legendary Okinawan rock band, Condition Green.
For over 30 years, Kacchan has been a pillar of Koza's rock scene, and the wild performances at his establishment Jack Nasty on Gate 2 Street, are legendary. The colorful shows, involving copious amounts of Habu (poisonous snake) Sake, or at times just the snake, crazily swung around on stage, and other hard-to-forget performances, grabbed the attention and popularity of the US military personnel and locals alike.
At the end of last night's show, Kacchan commented, "I'm not quite finished yet. I'll continue to do what I do, at my own pace," showing the great passion of the one-of-a-kind performer still lives on.
Okinawan rock was born during the chaotic decades of the 60s and 70s mainly to entertain the American military. The history and culture of the rock scene is unique and a big part of the music scene in Okinawa. Every year, performances by the true legends of the day are becoming fewer and fewer, so if you get a chance, we hope you'll see and feel the music nurtured here.
Last night, the legends of Koza rock gathered together for a memorable performance which included the former members Shinki, Sammy, Eiichi Miyanaga a.k.a Chibi, the legendary bassist, Willie, and Yukio Kyan, the Chairman of the Okinawa Rock Association and the vocalist of Whispers, a trailblazer band in Koza rock.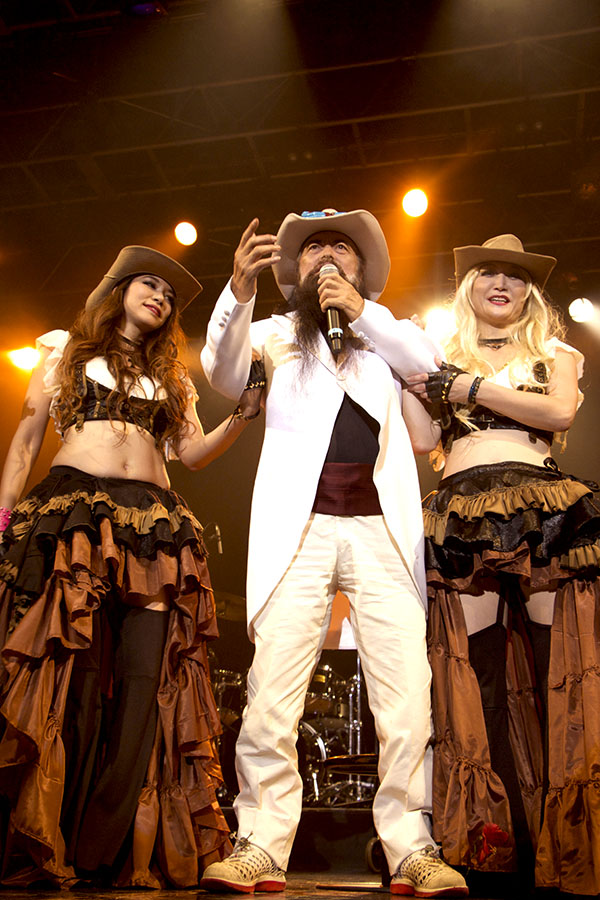 [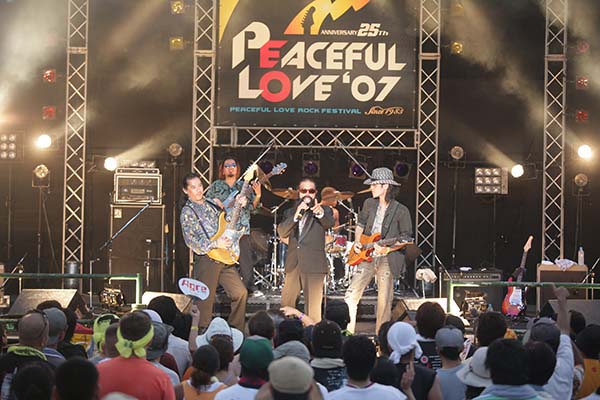 Photo: PEACEFUL LOVE ROC FESTIVAL 2010