Bingata ceramics: innovative fusion of textile and pottery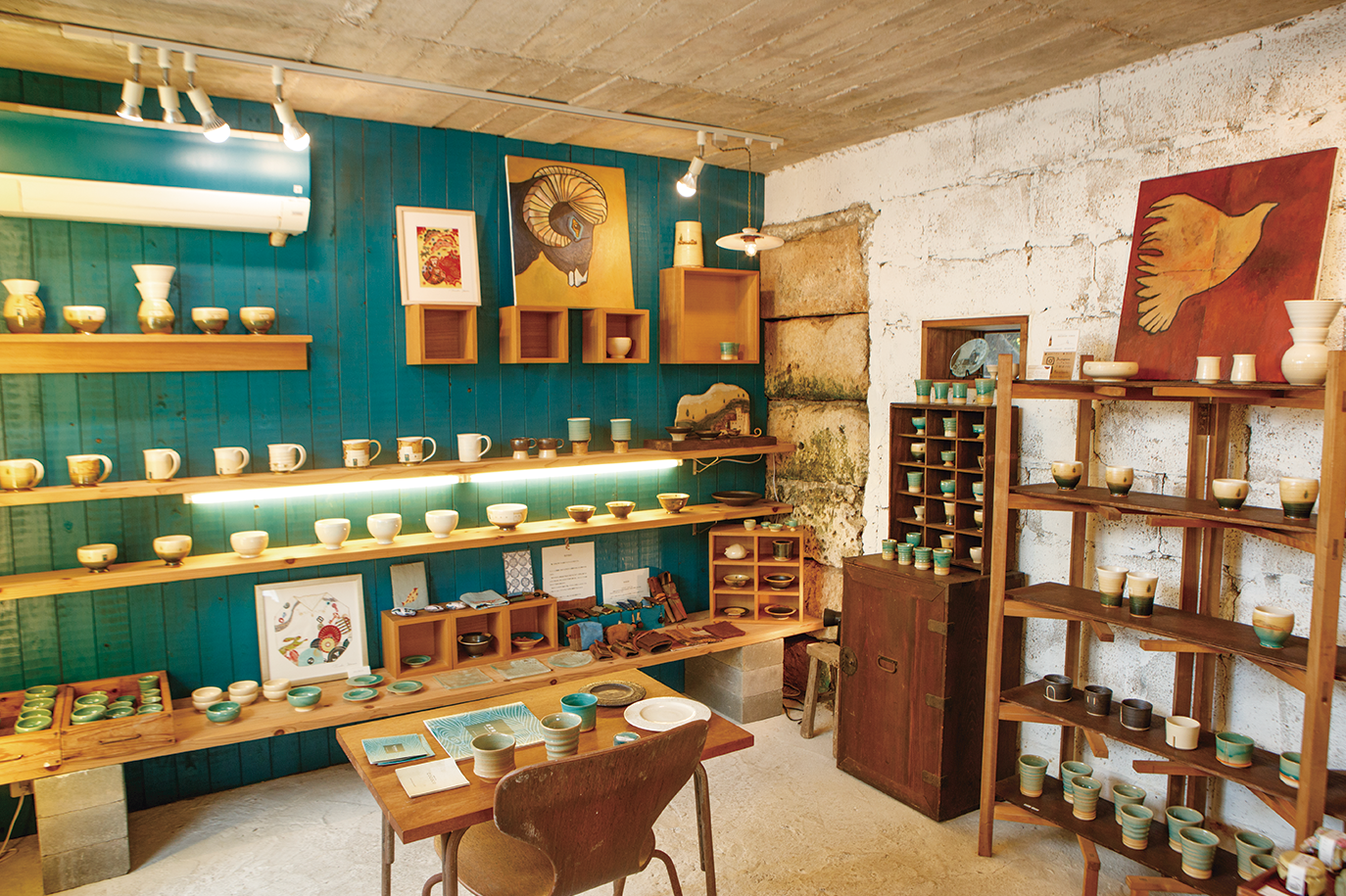 Atelier+shop COCOCO is a gallery and shop featuring creations by owner and ceramics artisan Masashi Yokoi including yachimun, or Okinawan pottery, as well as bingata ceramics, inspired by Okinawa's traditional resist-dyed textile. Among his products ceramic doorplates and framed tiles that have bingata patterns stenciled on them using his special technique are only available here.
After undergoing training at the Ikutoen Studio in Tsuboya, Naha, Yokoi started his own workshop in 2008. His former job involved designing car navigation systems and ATM touch panels, and hints of that appear here and there in his work, as does the world of famous animation film studio Ghibli, which he likes very much, as well as his own worldview.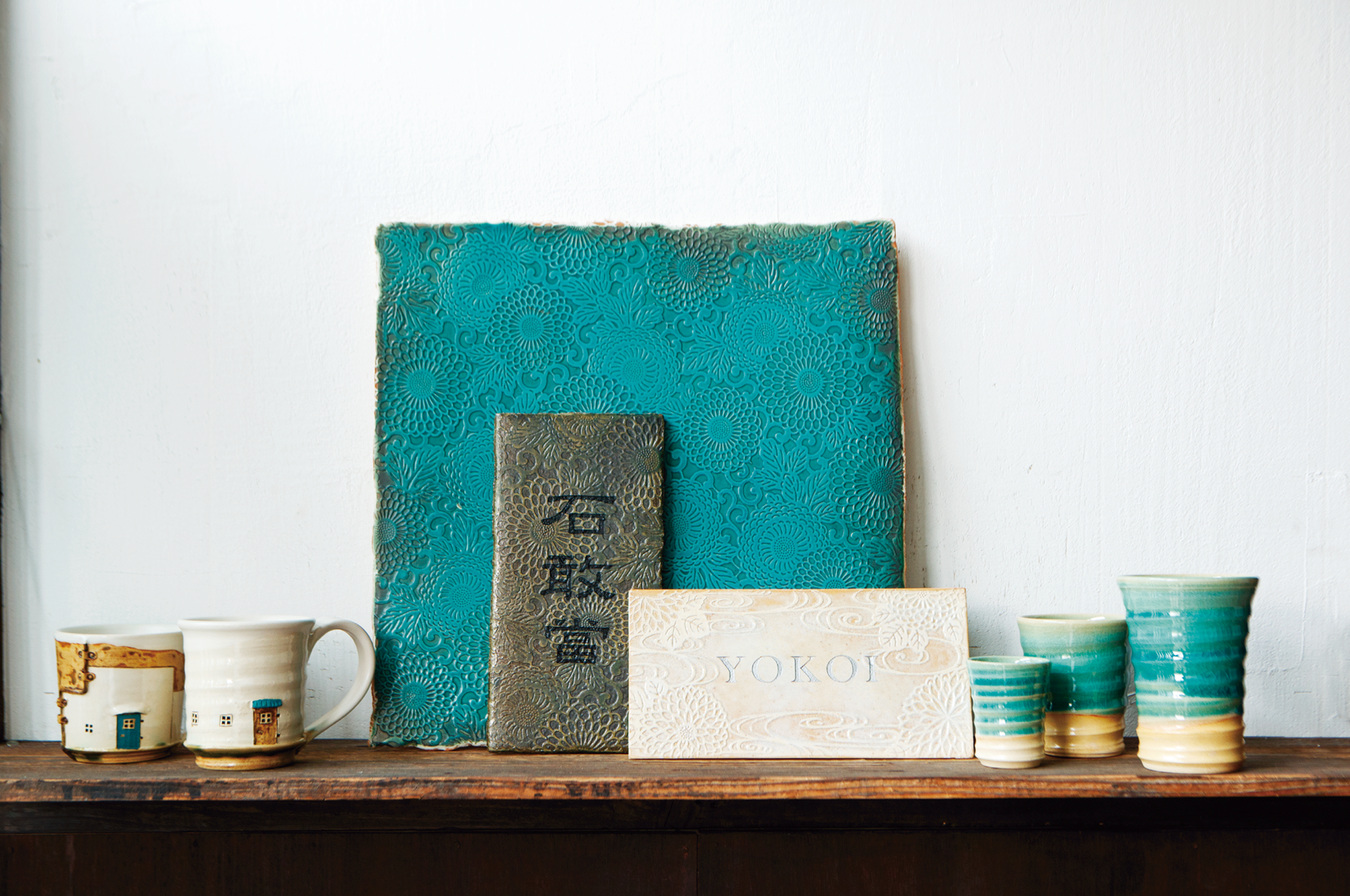 A piece of bingata ceramics with coloring that brings to mind the beautiful waters of Okinawa. While having a bingata design, its appearance is different from that of the traditional textile.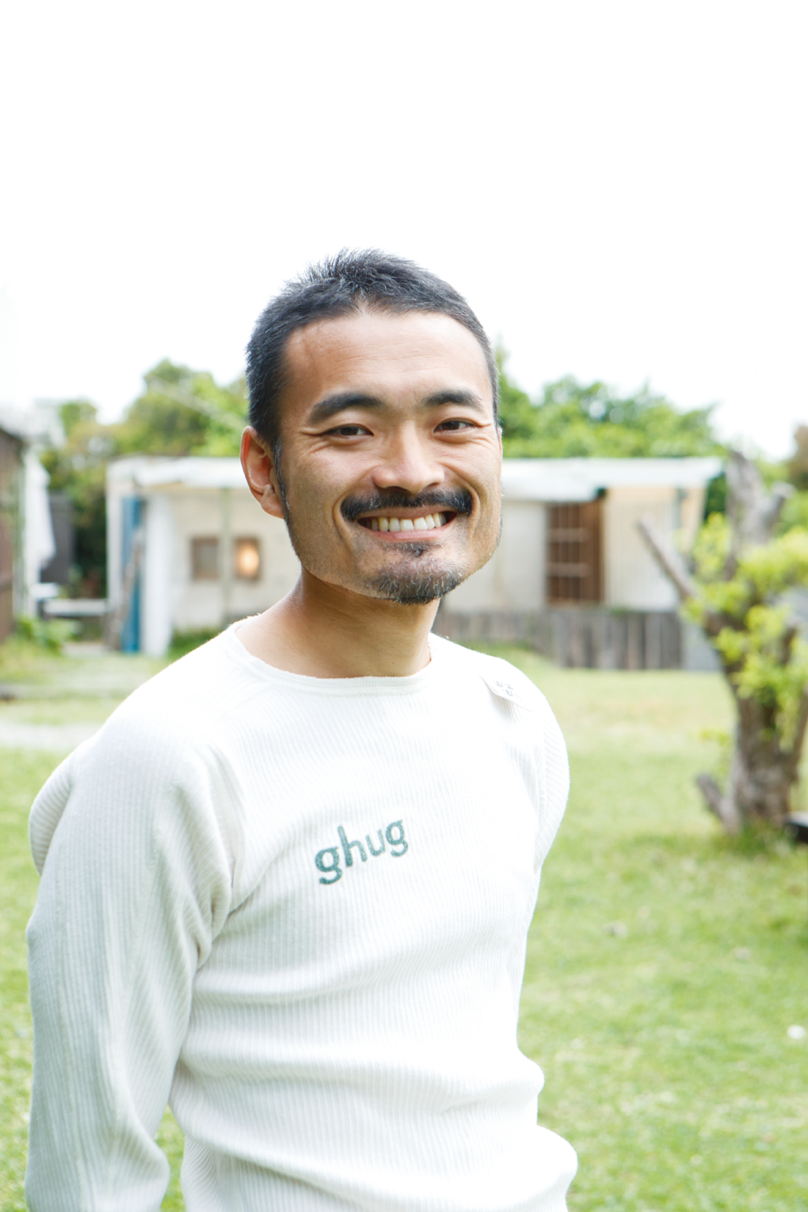 Pottery artist: Masashi Yokoi