Shinman Yamada's world: Avant-garde coloring and brushwork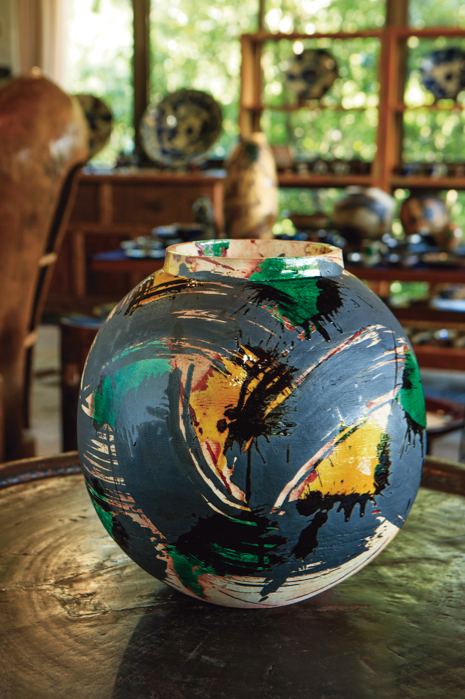 The beauty resulting from the merger of luster and matte is characteristic of Yamada's worldview.

Shinman Yamada, one of a group of ceramic artists who established the kiln, has since produced a number of exceptional works there. Characterized by strong expressions embodied in vivid colors and dynamic brush strokes, his signature style is described as "a dynamic world of imagination." Merging tradition with innovative modern themes, his highly artistic pieces have won high acclaim both at home and abroad. Combining red, which is used in traditional pottery, with other colors such as green and yellow, his pieces also have a uniqueness that represents "Shinman's world," and much of his work has been featured in exhibitions at a variety of overseas locations including San Antonio, Texas, New York City, Stockholm and Washington State. Visit Yamada's gallery at his home in Yomitan to enjoy a collection of his works in a relaxed atmosphere.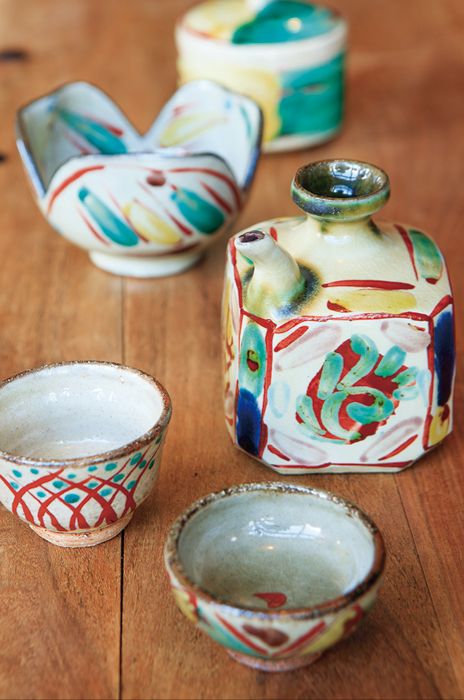 Even the red brushwork that is typical of Tsuboya-yaki turns into a modern piece of ceramics as a result of his artistry. In the front are a vessel for beverages and an ochoko (small cup) suitable for drinking good sake.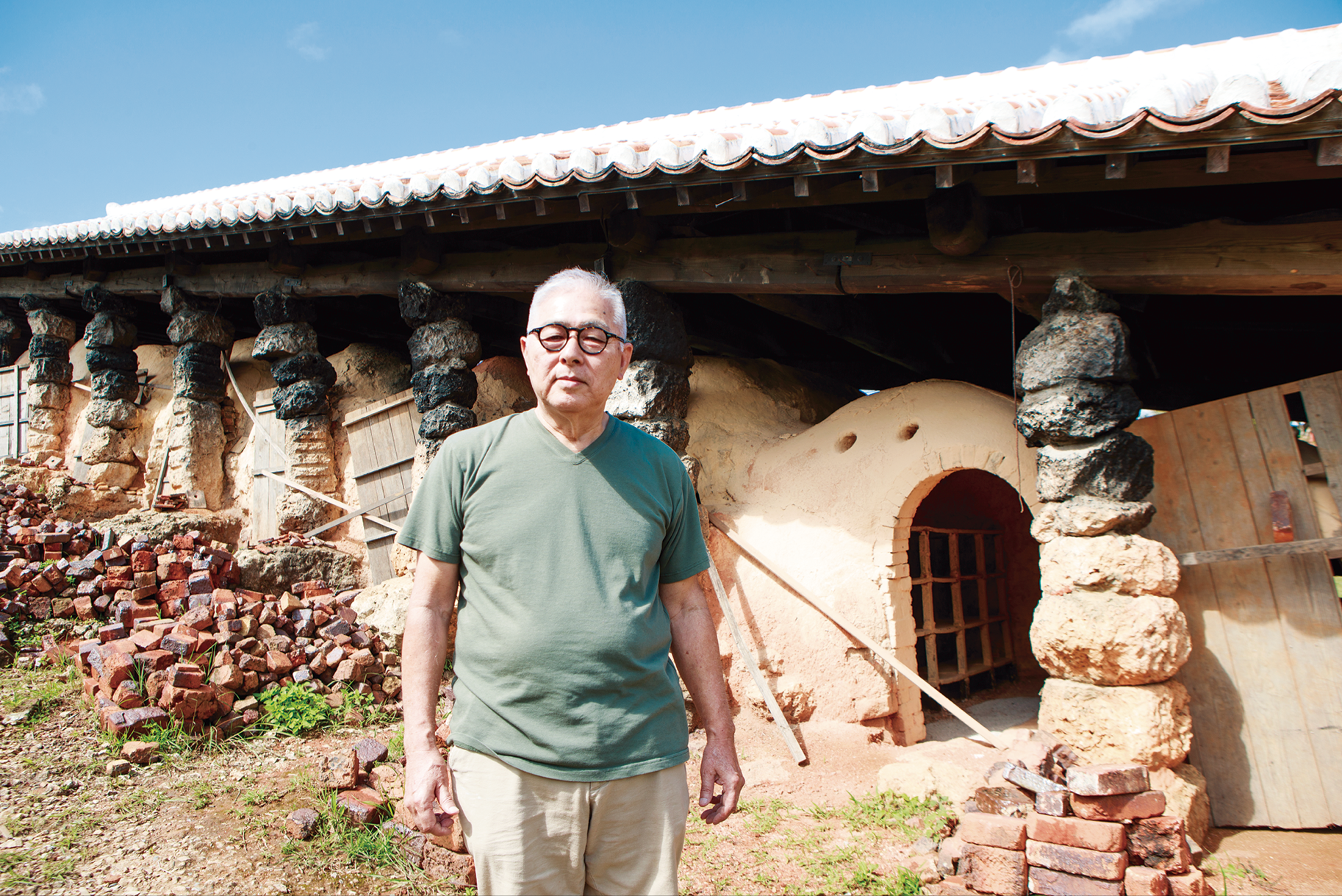 Shinman Yamada
Yamada in front of the shared noborigama kiln. He says the matte feeling of his pieces can only be produced by firing them in this kiln.