Breathing life into pieces with the sprit of Zen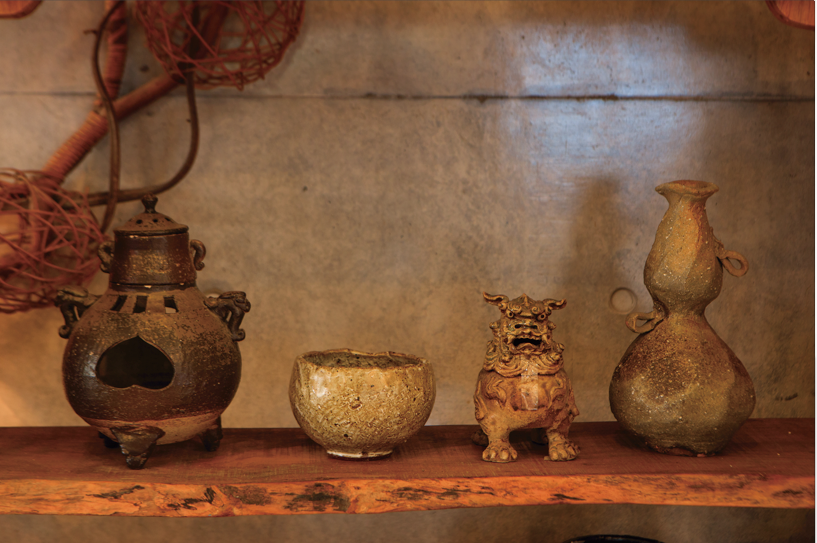 "With pottery, firing comes first, claycomes second and craftsmanship comes third. Firing is the decisive factor. Pottery is the ultimate masterpiece created with fire and clay," says Masakazu Soma, who has set up Tsuboya-yaki Toshingama, a pottery studio in Yomitan. While preserving the traditional technique of Tsuboya-yaki, or Tsuboya ware, and "continuing to pursue new styles," Soma, who has nine potters working under him, creates pieces in the distinctive style of Toshingama. In addition to managing the studio and business, Soma is an artisan who accepts special orders for nanban-yaki (Western) sake jars, large two-meter pots and huge shisa that can be seen on Kokusai Street in Naha. To broaden his knowledge, Soma has traveled to such countries as South Korea and Thailand to study the local pottery culture. He has also pursued and mastered personal interests such as tea ceremony and Shorin-Ryu school Okinawan karate, going beyond the realm of a hobby to as far as creating a small but full-fledged Japanese garden and tearoom next to the kiln at his studio. What is attractive about Soma'sworld of pottery is the energetic power that is generated from his attitude of thoroughly devoting himself to anything he works on and breathing life into his pieces with the spirit of Zen. As it is said that a work of pottery reflects the potter'spersonality, talking with him certainly confirms that point.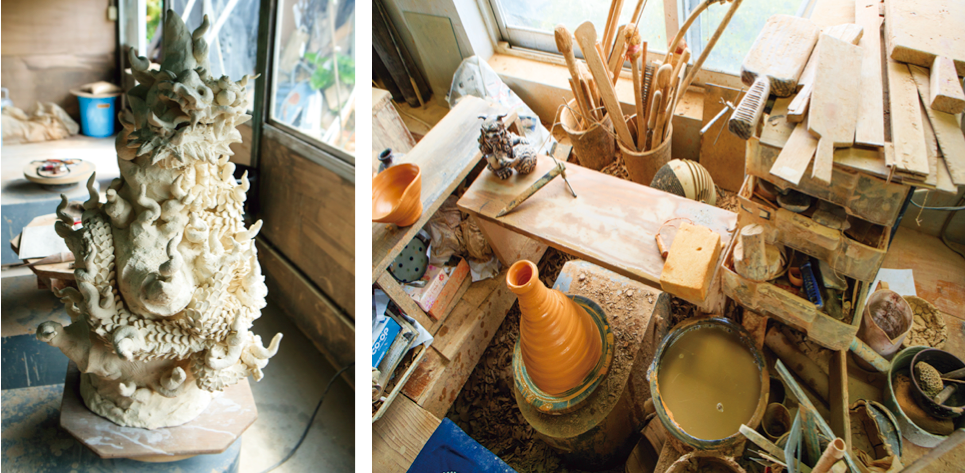 Born in Yokohama, Soma came to Okinawa in 1972 when he had developed an interest in Mingei Undo (the Japanese folk art movement). After completing an apprenticeship in Tsuboya, Soma struck out on his own, and 40 years have passed since then, but even now, he follows the spirit of the folk art movement and creates pottery items, drawing on his ingenuity to smooth the edges of such pieces as bowls, dishes and cups to make sure they are easy to hold, easy to drink from and easy to use. These products can be purchased at Yachimun & Cafe Gunjo, located next to the studio.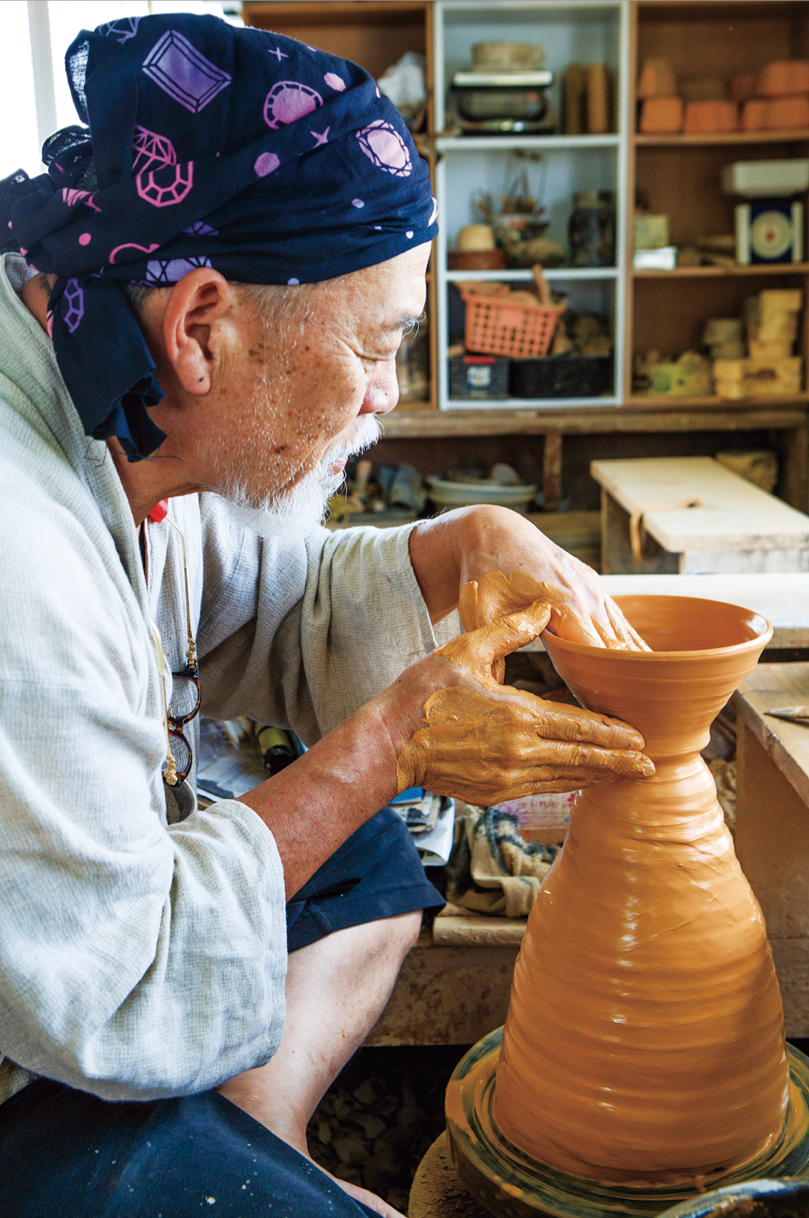 Tsuboya-yaki Toshigama potter:
Masakazu Soma
At the time of the interview, Soma was in the process of creating the figure of a dragon in collaboration with the family of Kutani-yaki (Kutani ware) master potter Yasukichi Tokuda, a living national treasure.
Visitors can also enjoy a hands-on experience in pottery making, just watch the work process or take a look at the step kiln on the premises. They can also attend a tea ceremony. (1st & 3rd Tue / 18:30- / ¥2,000)

Tsuboya-yaki Toshingama
2898 Zakimi, Yomitan Village
Tel: 098-958-2029
Hours: 8:30-18:30
Closed irregularly
Sharing the same space is a café featuring pizza baked in a shisa-shaped stone oven and served on a yachimun plate (from ¥800). Live music performances by jazz musicians and others are held irregularly on the roof.