Depot Island expands its charm with the Grand Opening of Depot Central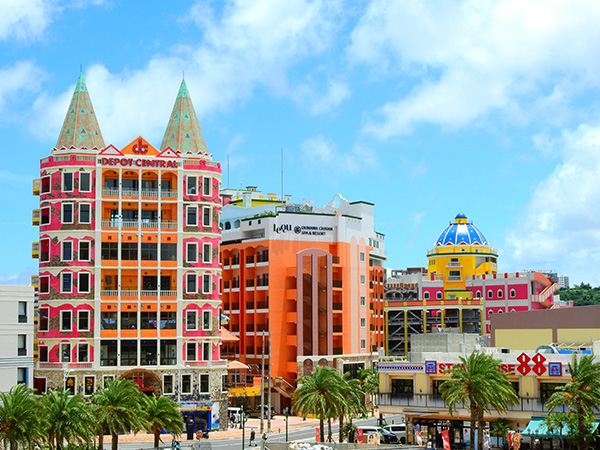 The Depot Island complex in the American Village is the favorite photo location for many visitors and locals. It consists of a group of colorful, stylish buildings; many accented with Spanish-style tiles. The whole area is built to look like an old southern village.
The seaside Boardwalk was completed two years ago and instantly became the epicenter of the Mihama area of Chatan. It's crowded with people having a leisurely walk or sitting in the many fashionable cafés and eateries along the strip on weekends.
This July, the area was further expanded with the opening of the 8-story Depot Central building.
The Depot Central 1st floor houses fashion boutiques and accessory shops and a variety of unique small shops selling organic sweets, sundries, and specialty goods. Many restaurants and night spots reside on the 2nd through 8th floors, including a theater restaurant featuring daily magic & illusion shows. In other words, the new building has entertainment and charming shops catering to every taste.
As the building has eight floors, the view of the upper floors is spectacular over the emerald blue sea during the day and exotic and colorful city lights of Mihama during the night.
The Lequ Okinawa Chatan Spa and Resort and Lequ Okinawa Chatan Spa and Resort Premier opened next to the Depot Central building at the same time. Each building offers additional attractive dining options, including genuine Okinawan cuisine with live sanshin performances and Italian food.
The company operating popular Vongo & Anchor Café and Zhyvago Coffee, on the Boardwalk, is scheduled to open its third shop Zhyvago Coffee Roastery in the Lequ Okinawa Chatan Spa and Resort Premier in August.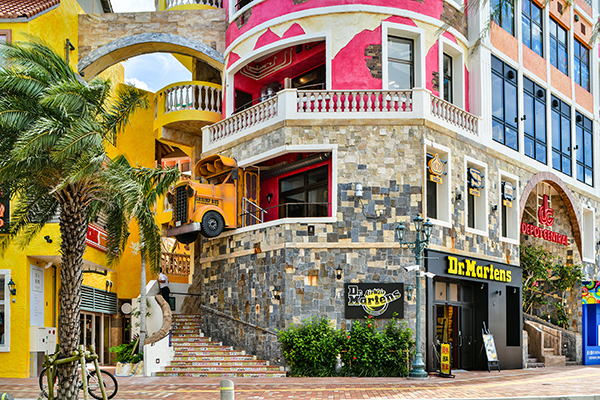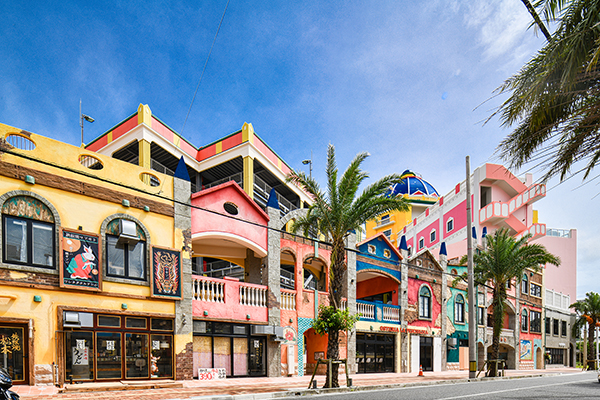 The colorful buildings of the Depot Central, Lequ Okinawa Chatan Spa & Resort, and Lequ Okinawa Chatan Spa & Resort Premier stand side by side.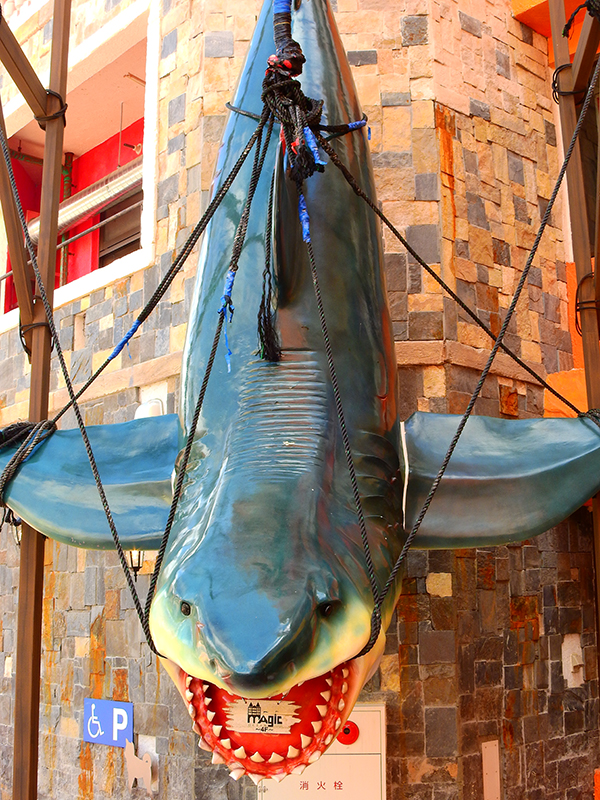 The "Jaws," the 4th floor Magic Ocean theater restaurant's signboard, has become an instant favorite photo spot.
Depot Central
334-3 Mihama, Chatan Town