"DMM Kariyushi Aquarium," Okinawa's second-largest marine exhibit opens!
Although its opening was postponed because of the new coronavirus epidemic, Okinawa's second-largest aquarium finally opened on May 25th.
The new aquarium concept is a novel entertainment-type facility that makes full use of the latest image and space production technology. Being inside the newly opened "iias Okinawa Toyosaki" building, the aquarium has an ideal location where visitors can shop after enjoying the undersea wonders.
The highlights of the DMM Kariyushi Aquarium are the theater room, which showcases the beautiful scenery and sky of Okinawa in their many variations, live penguins, which are rarely seen in Okinawa, and living aquatic creatures such as otters, capybaras, and crocodiles. Large screen panels in each area treat the visitors to changing weather in the background and images of swimming whale sharks, entertaining them with a well-balanced blend of real and virtual.
The facility is designed to be a fun place for families and couples while also offering a place to relax and heal for those visiting alone. It's sure to be an unprecedented experience.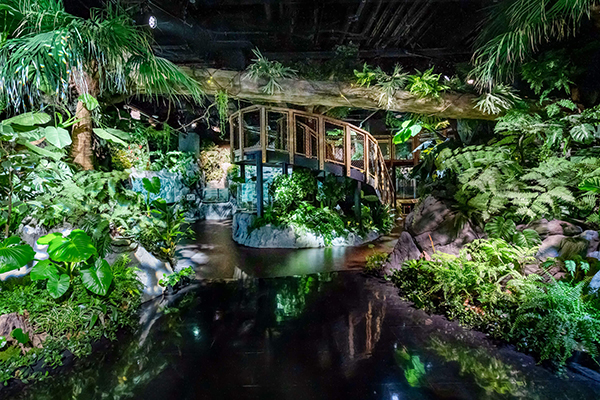 By climbing the wooden deck, visitors can observe creatures and plants from different angles.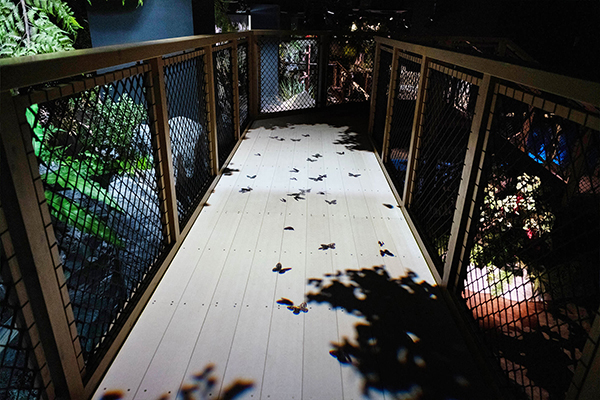 A realistic silhouette of a virtual butterfly.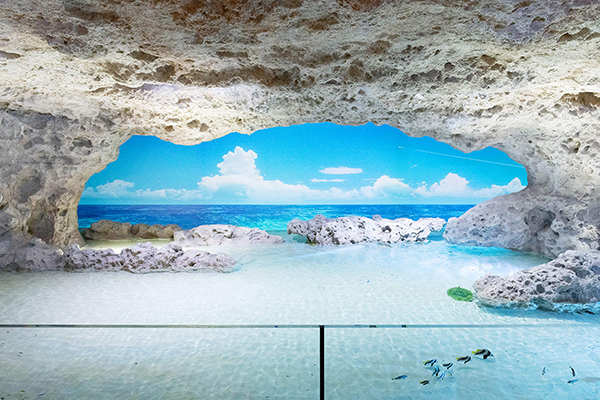 A scene reproduces the sky of Okinawa on a beach changing from blue sky to rain and to storm every few minutes.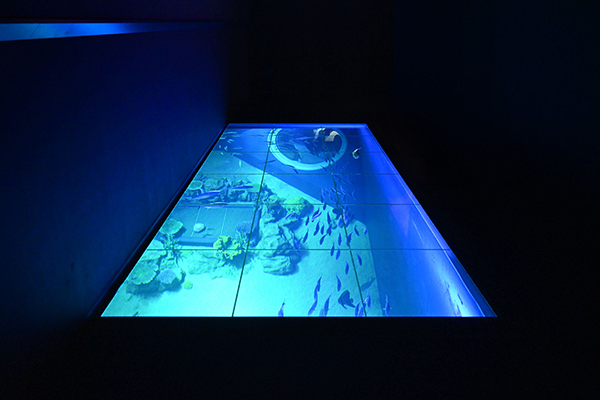 The entire floor is glass, and looking down, visitors can see 6 meters deep down into the large aquarium.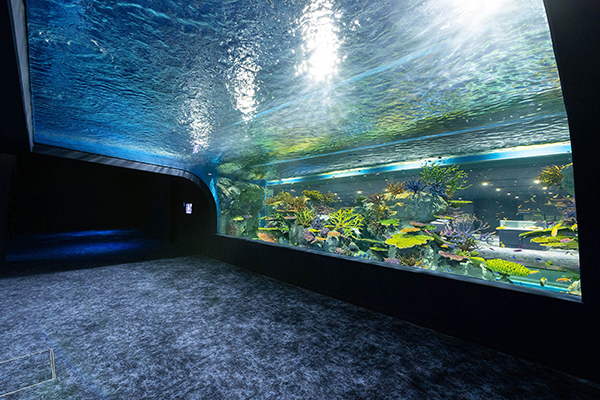 Visitors can see colorful coral reefs and tropical fish from the underwater tunnel.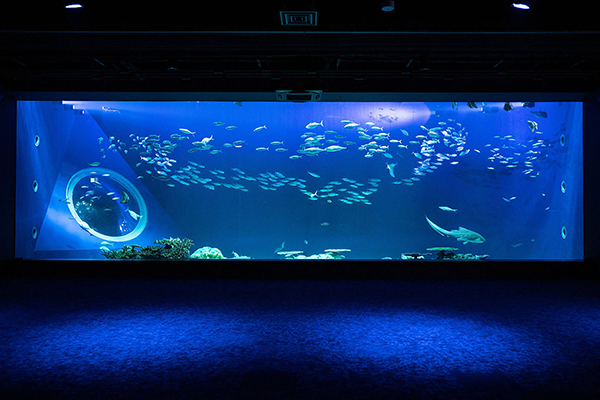 Marine life from the sea off Okinawa milling around in the large aquarium.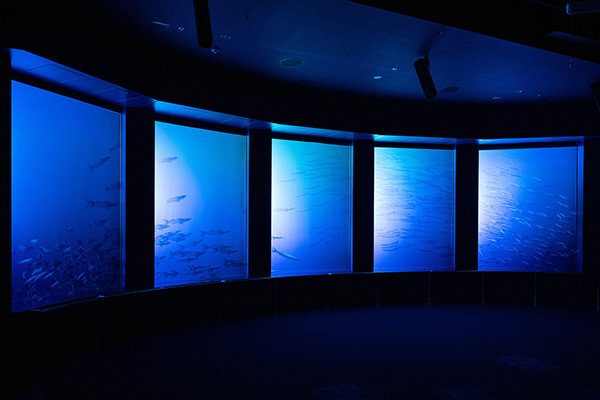 Giant marine creatures suddenly appear in front of your eyes in the virtual aquarium.