Enjoy island hopping by car at Katsuren Peninsula
If you want to explore the outlying areas of Uruma City, try island hopping around three islands connected by an inter-island causeway to the Katsuren Peninsula on Okinawa's Pacific Ocean side. After driving some five kilometers to Henza Island, pass a bridge on your right and continue along the coastline to Miyagi Island, finally reaching Ikei Island, the last island on the hop. The further you go, the more pristine nature you'll see, including strange rock formations and cliffs as well as the sea colored in shades of cerulean blue. With each attractive in its own way, the three islands are easy to access and provide a unique laid-back atmosphere found only here.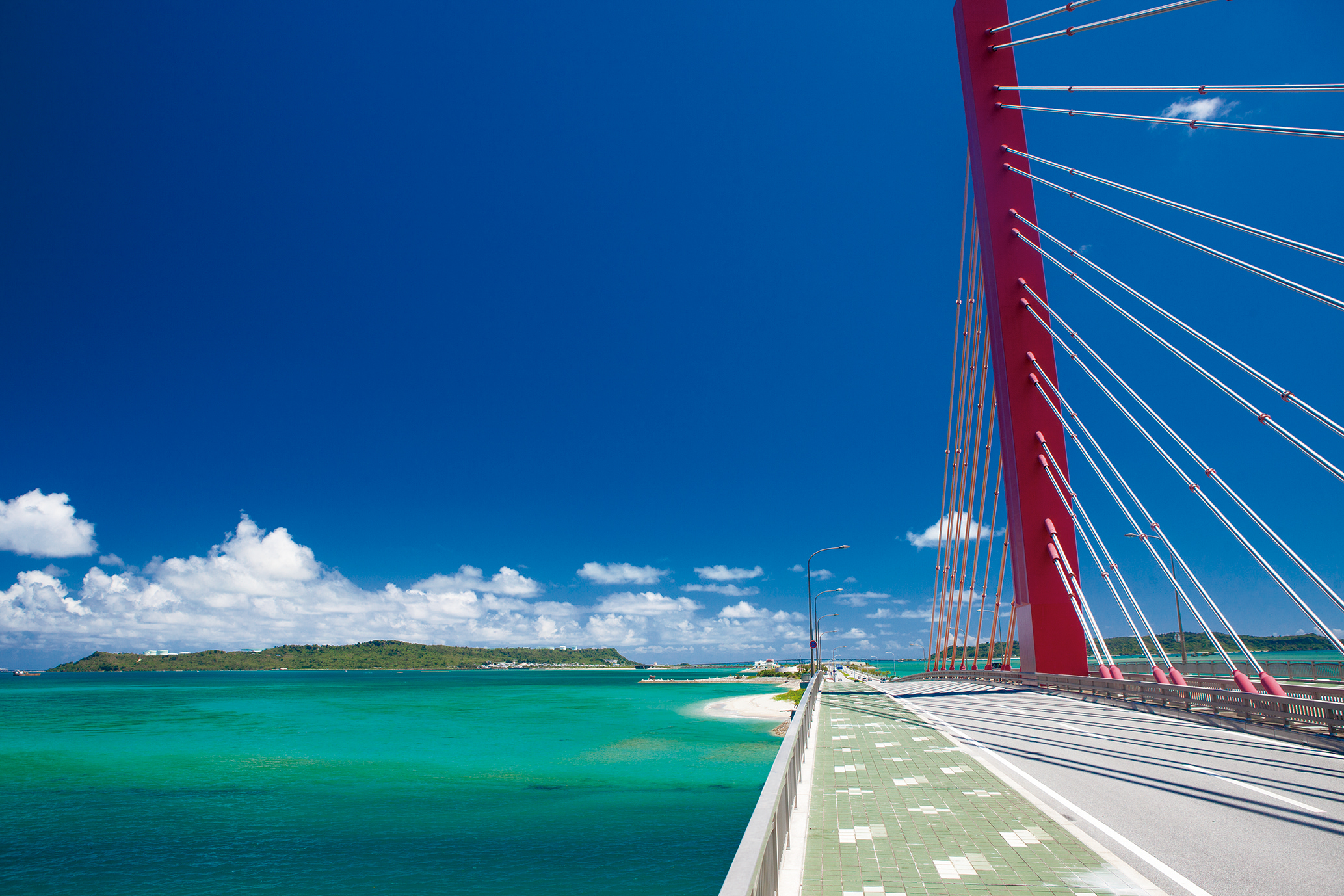 Hamahiga is a small island with a perimeter of only seven kilometers.According to Ryukyuan legend, this island was inhabited by the gods and hosts a number of sacred sites and spiritual places in villages full of traditional houses. To get to the island, go to Henza Island via the inter-island causeway, then take the Hamahiga Bridge, built in 1997. The island is a peaceful getaway with beautiful natural beaches.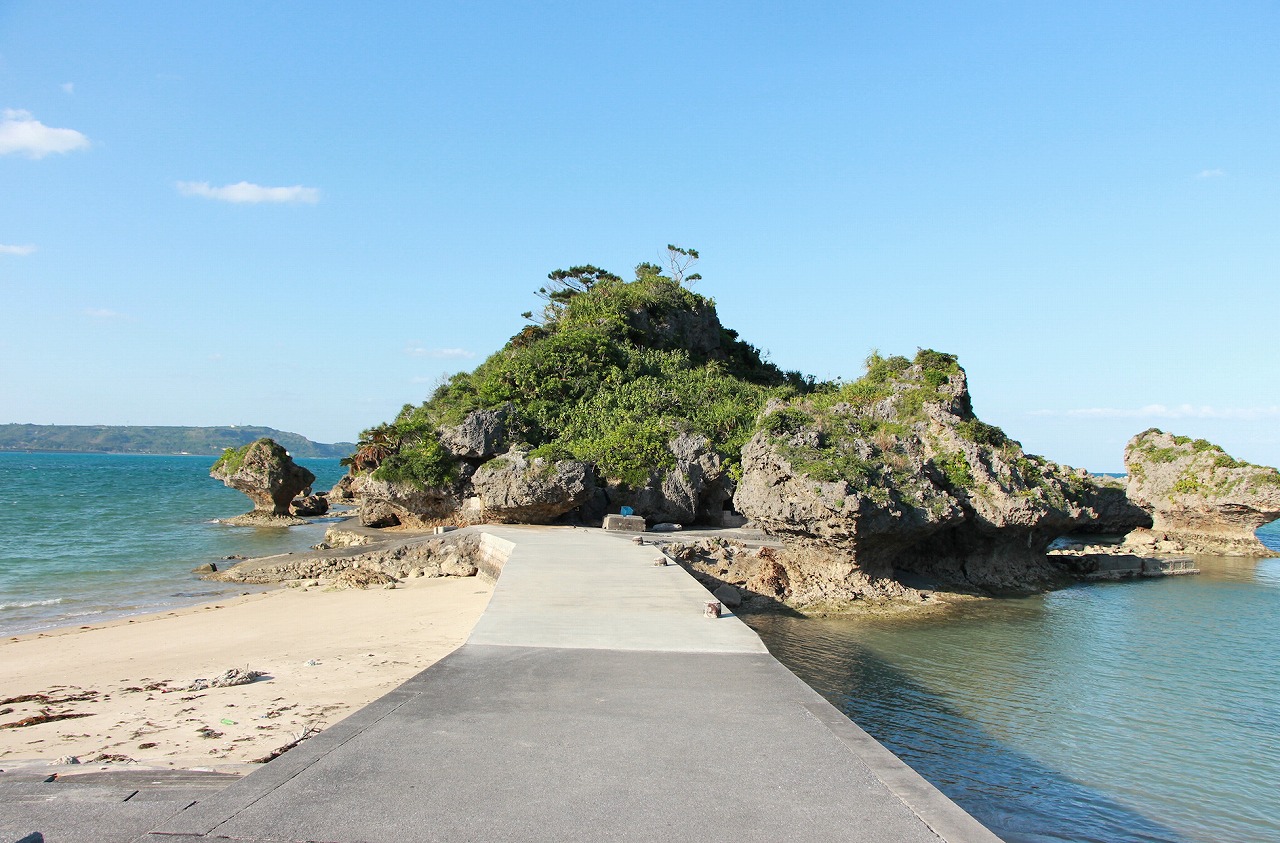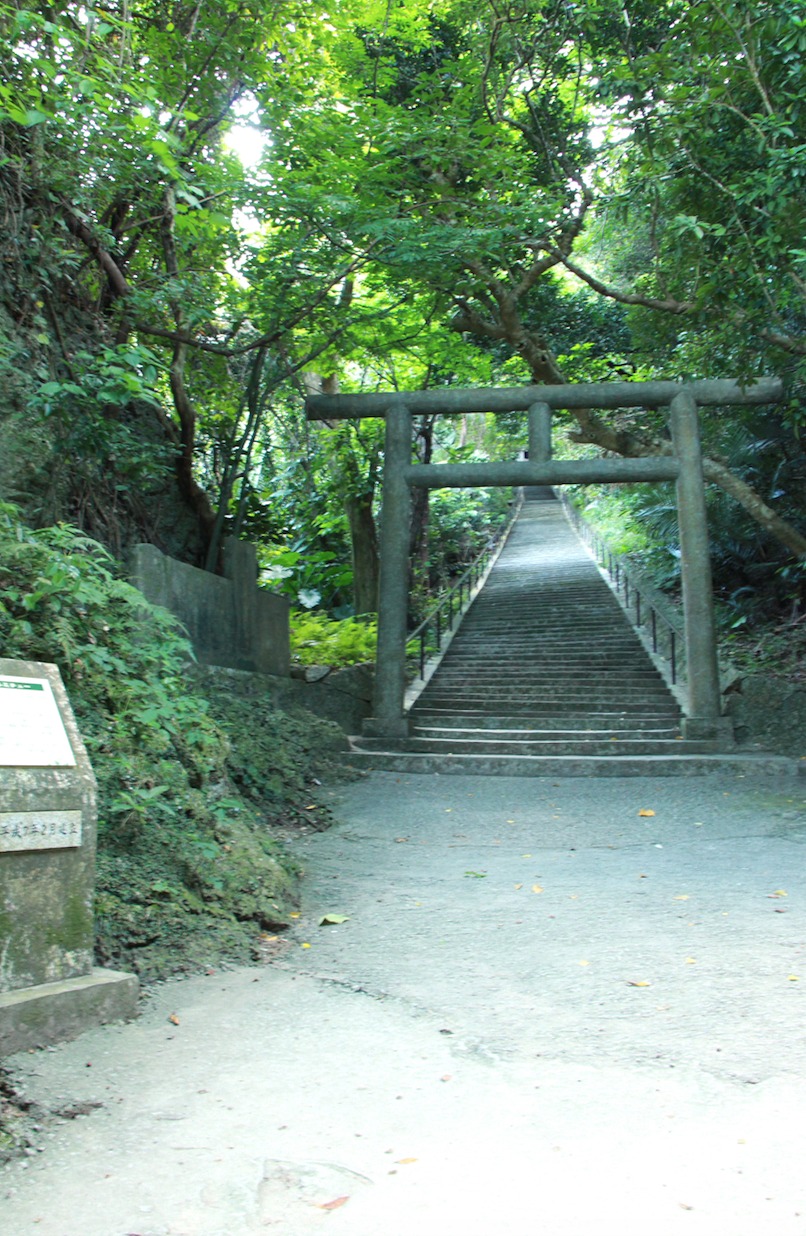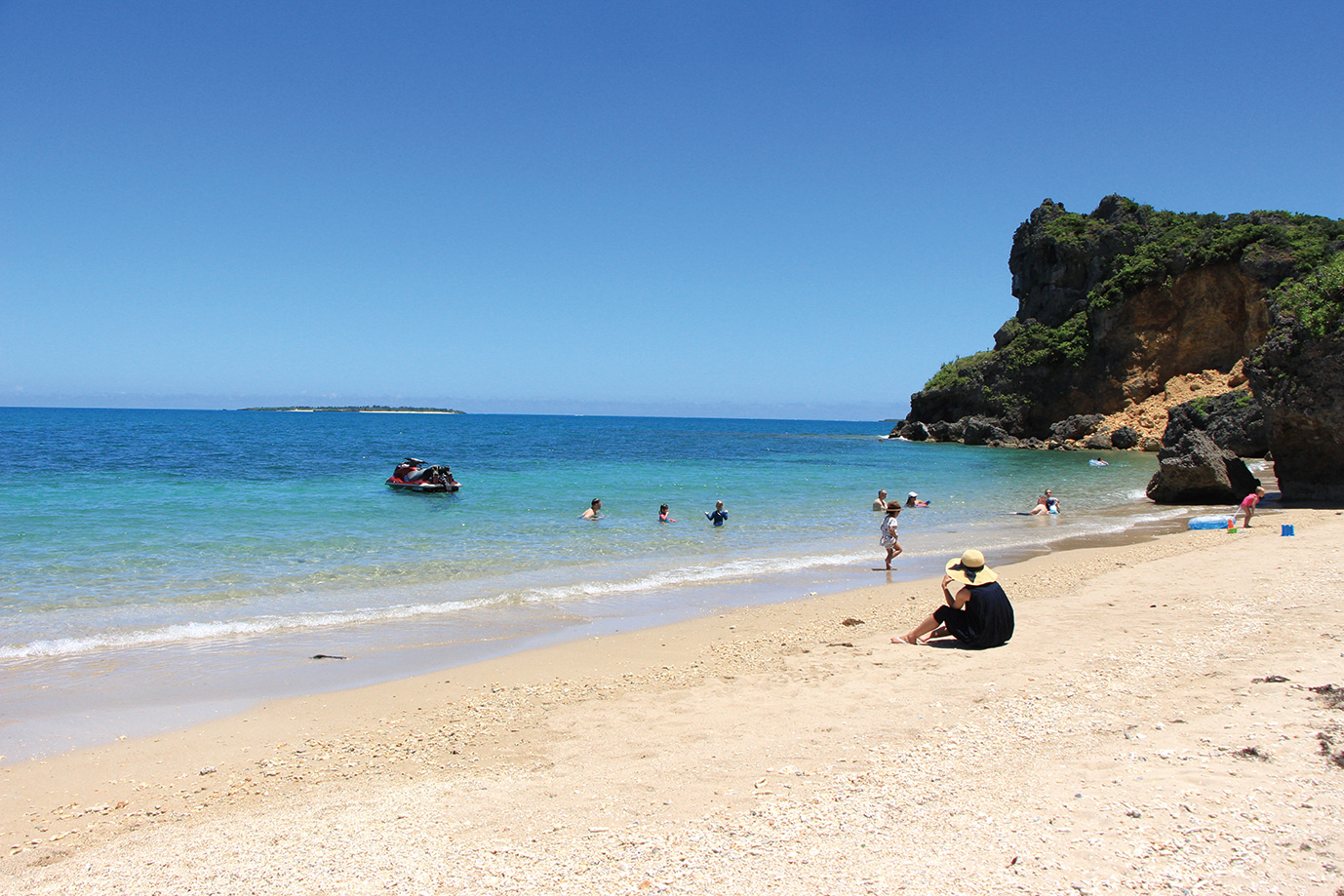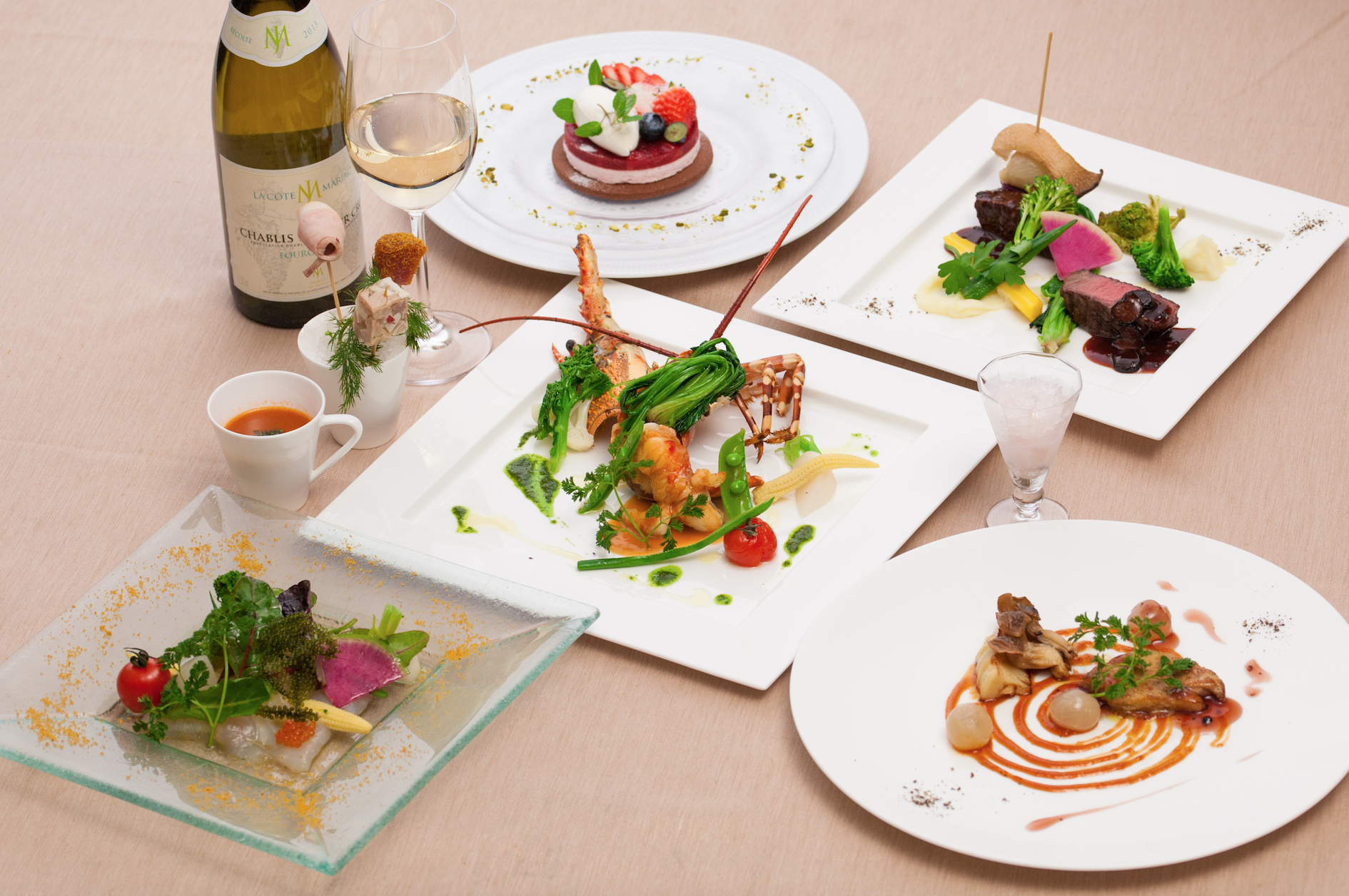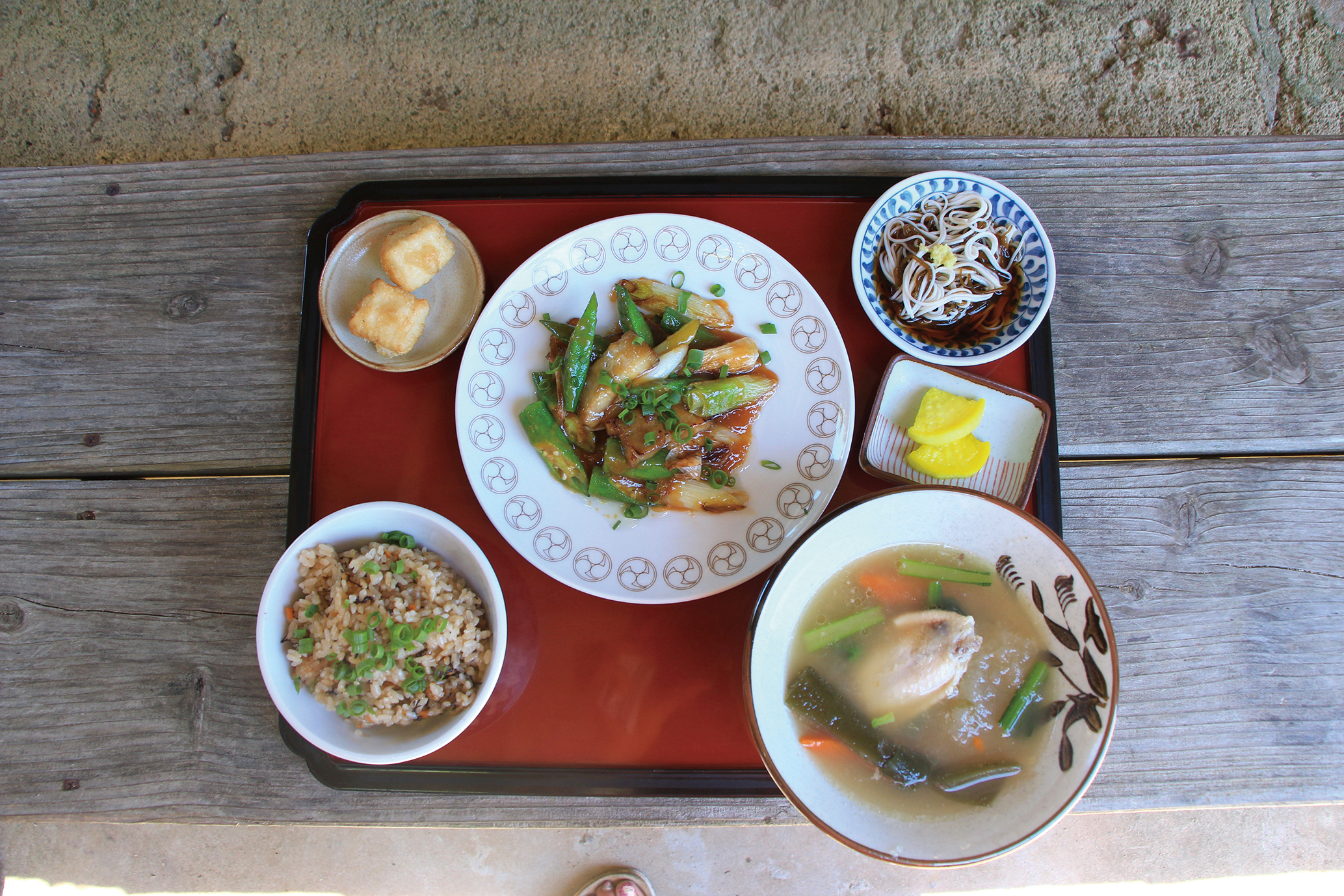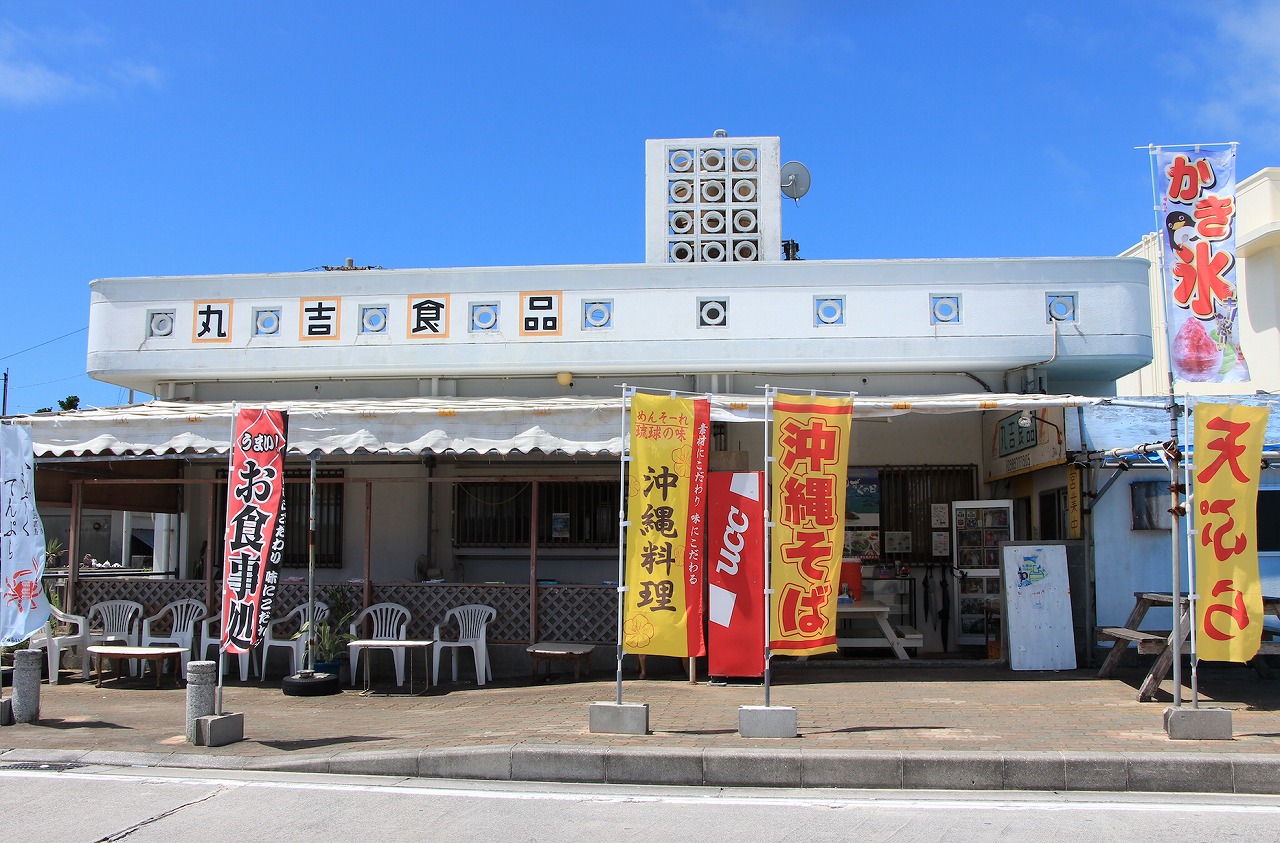 Because the altitude is higher here than on neighboring islands, visitors should not miss Kafu Banta (Cape of Happiness), which offers a scenic view from Nuchi-Una, a salt producer located on the cape that is also a popular tourist destination on the island. The breathtaking view of magnificent coral reefs makes this a scenic spot that's rare even onthe main island of Okinawa.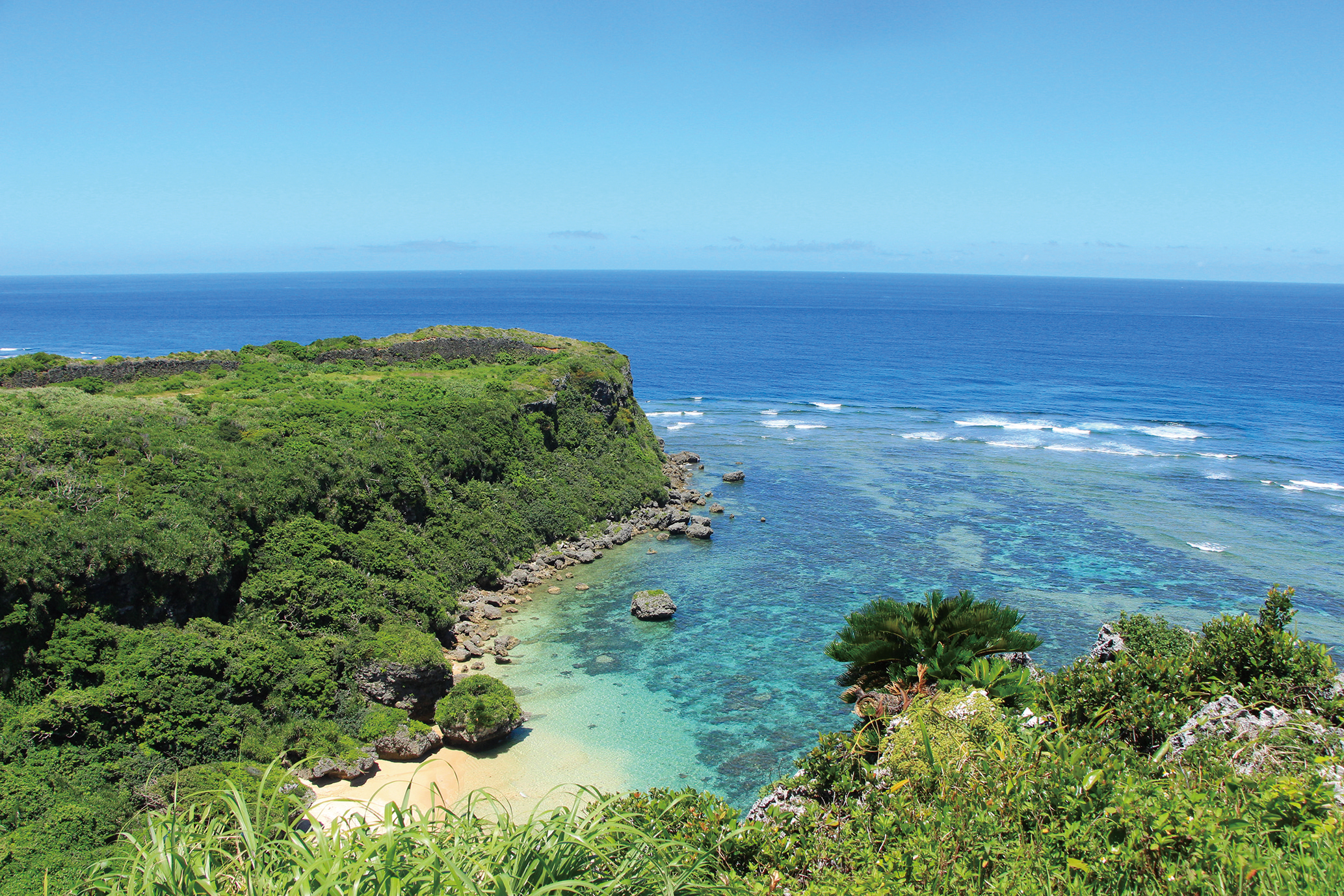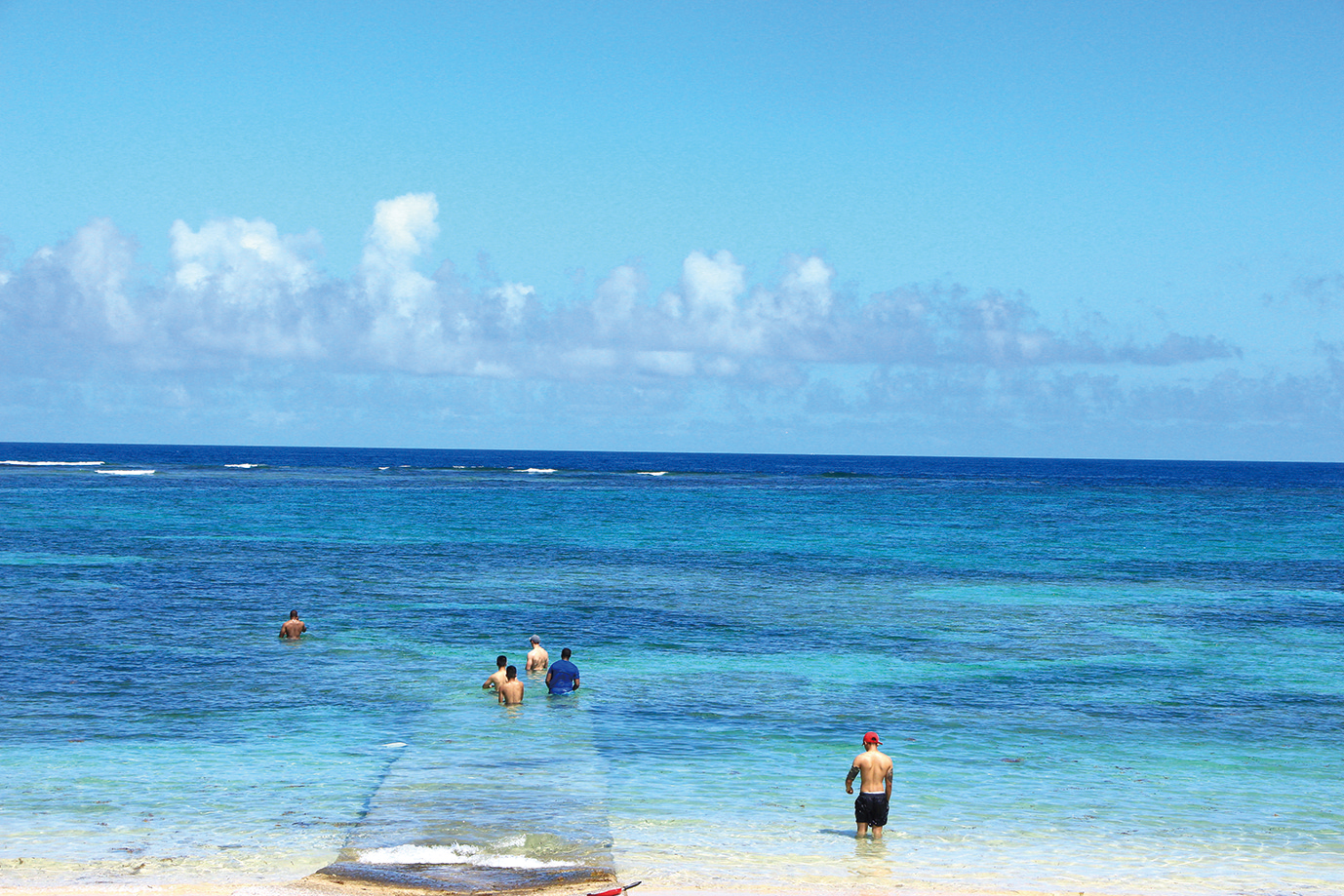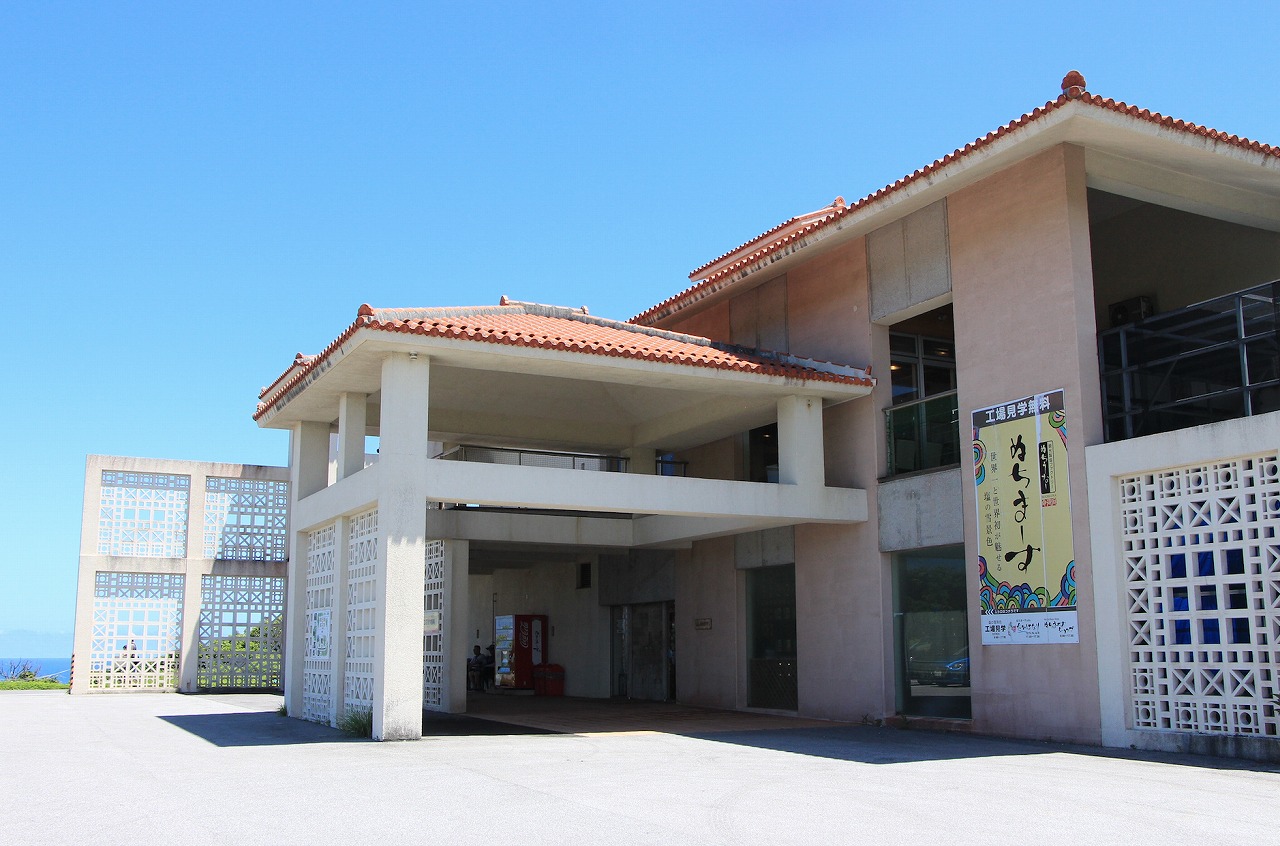 It takes about 90 minutes by car from Naha Airport to Ikei Island, the outermost of the three islands. The color of the ocean is beautiful, especially around Ikei Ohashi Bridge, and the landscape is stunning. There are two pleasant beaches here: Ikei Beach, with lockers, a shop and a restaurant, and the natural Odomari Beach.