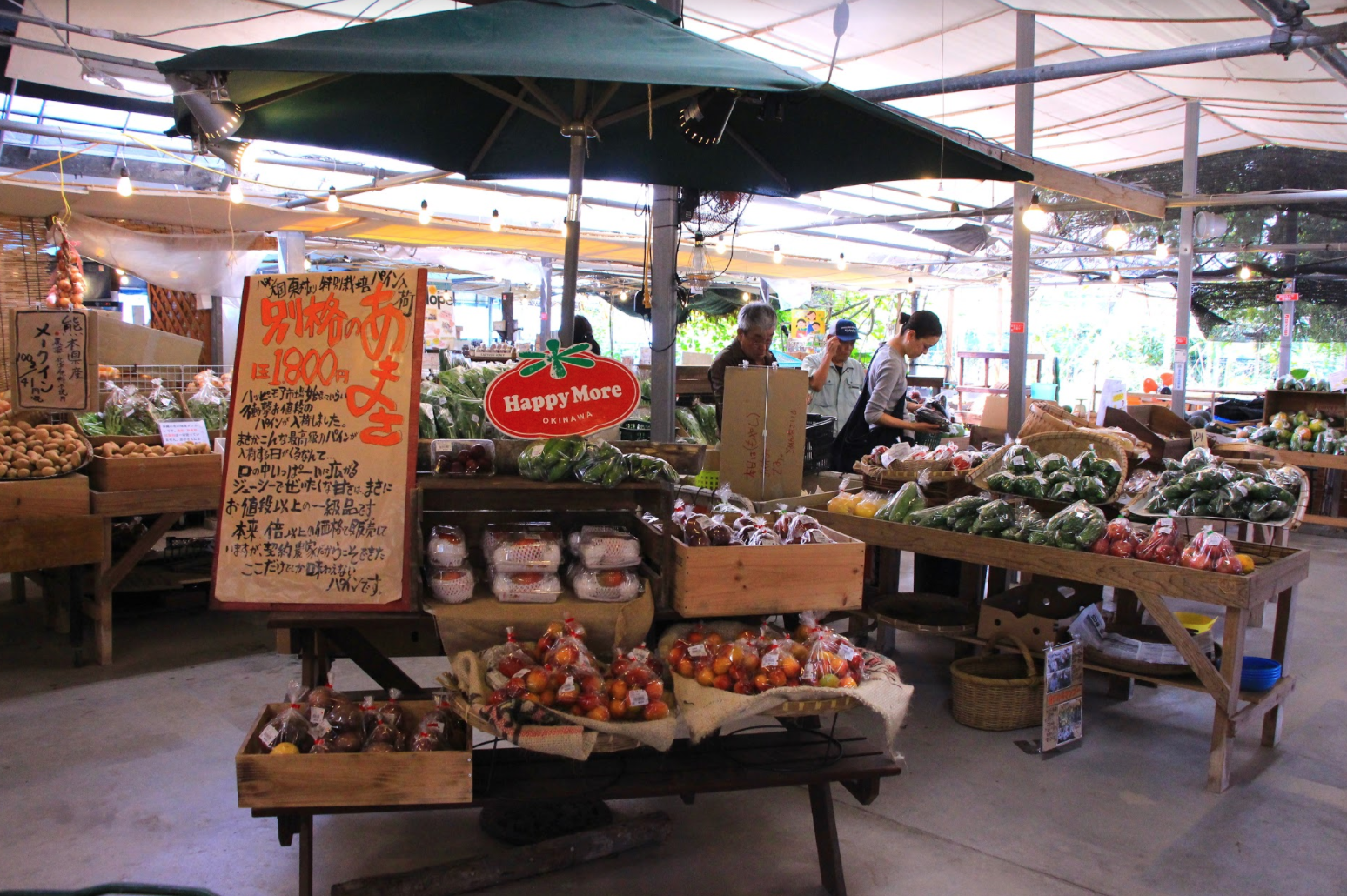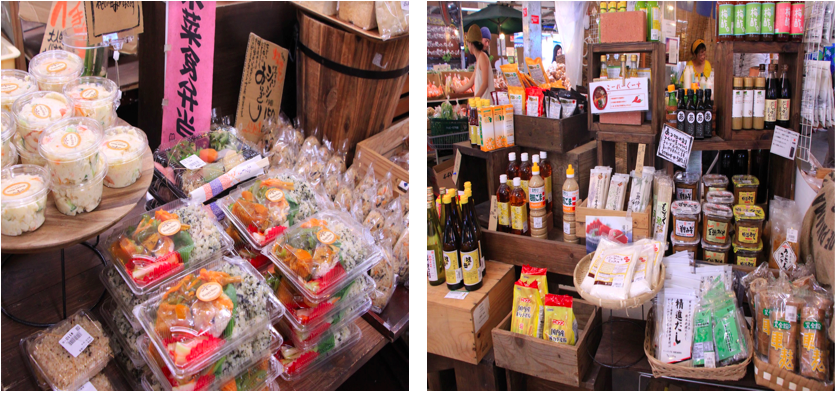 Various kinds of reasonably priced vegetables are provided to this market by more than 500 contract farmers who are too small to join a cooperative. Here one finds slightly odd-shaped vegetables that have been grown pesticide free or with the smallest amount of chemical fertilizers and pesticides possible. The market is always crowded with customers as there are island vegetables, herbs and other items for which priority has been given to the kind of safety and freshness rarely seen in supermarkets nowadays.
In an effort to grow the number of people enjoying the vegetables the farmers bring here, the market has been promoting innovative uses of its produce. On offer is curry with more than 30 kinds of vegetables and smoothies using homemade enzymes and freshly picked herbs. In addition to farm produce, the market has plenty of deli foods, sweets and brown rice and vegetable bento lunch boxes, seasonings created by biotechnology, organic foods and other items.
Four types of curry are available: Vegetable, green, baked cheese and seasonal (limited time only, from ¥626), with a choice of either brown or white rice. Takeout is available, while customers eating in can enjoy a free salad buffet with fresh Okinawan vegetables.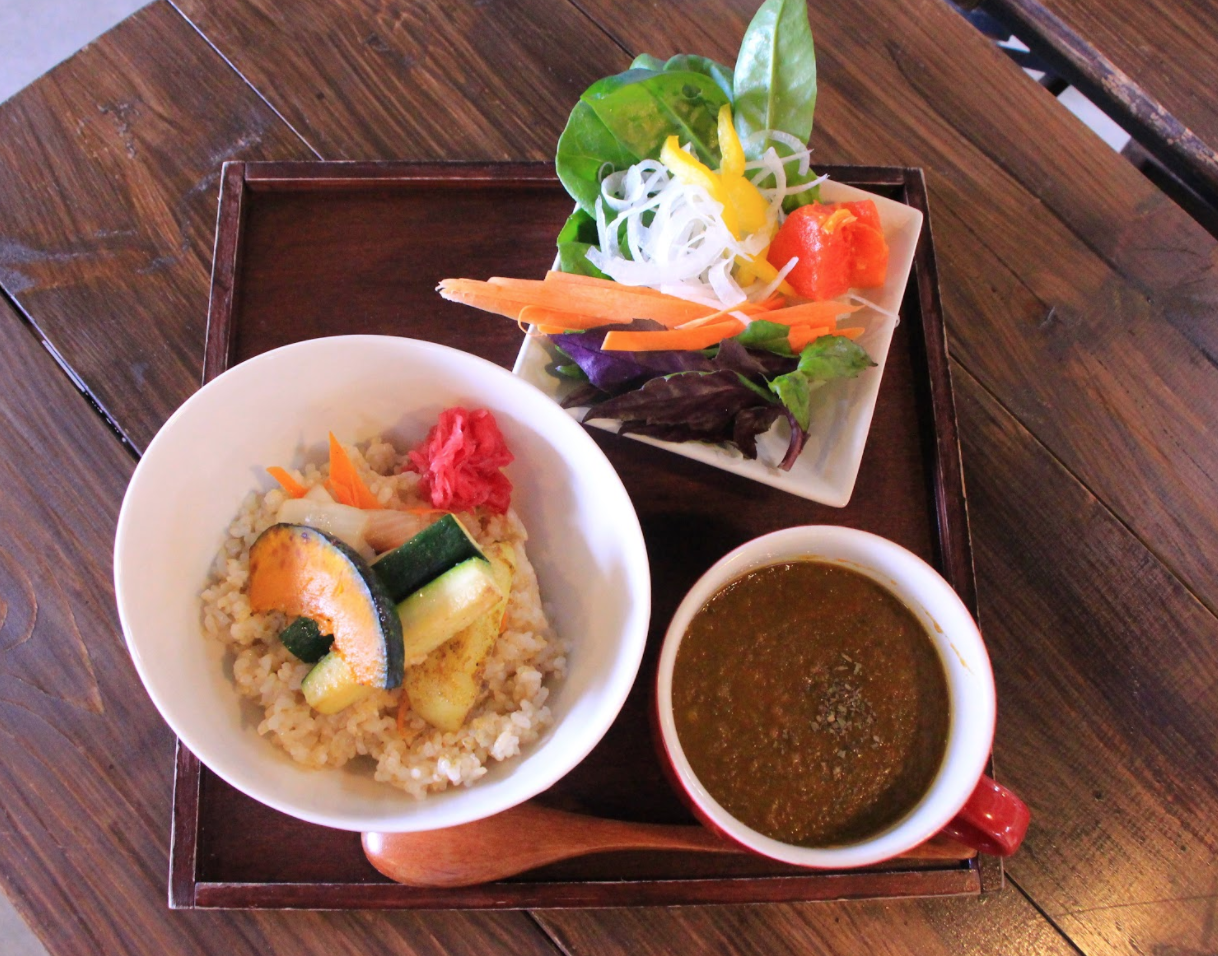 Special events are held on Saturdays, with selected vendors purveying their wares. Among them is Yoko, selling her popular sata andagi, which, due to the addition of a lemon enzyme, have two-thirds less sugar than other andagi but are still sweet. She can be found at the market once or twice a month.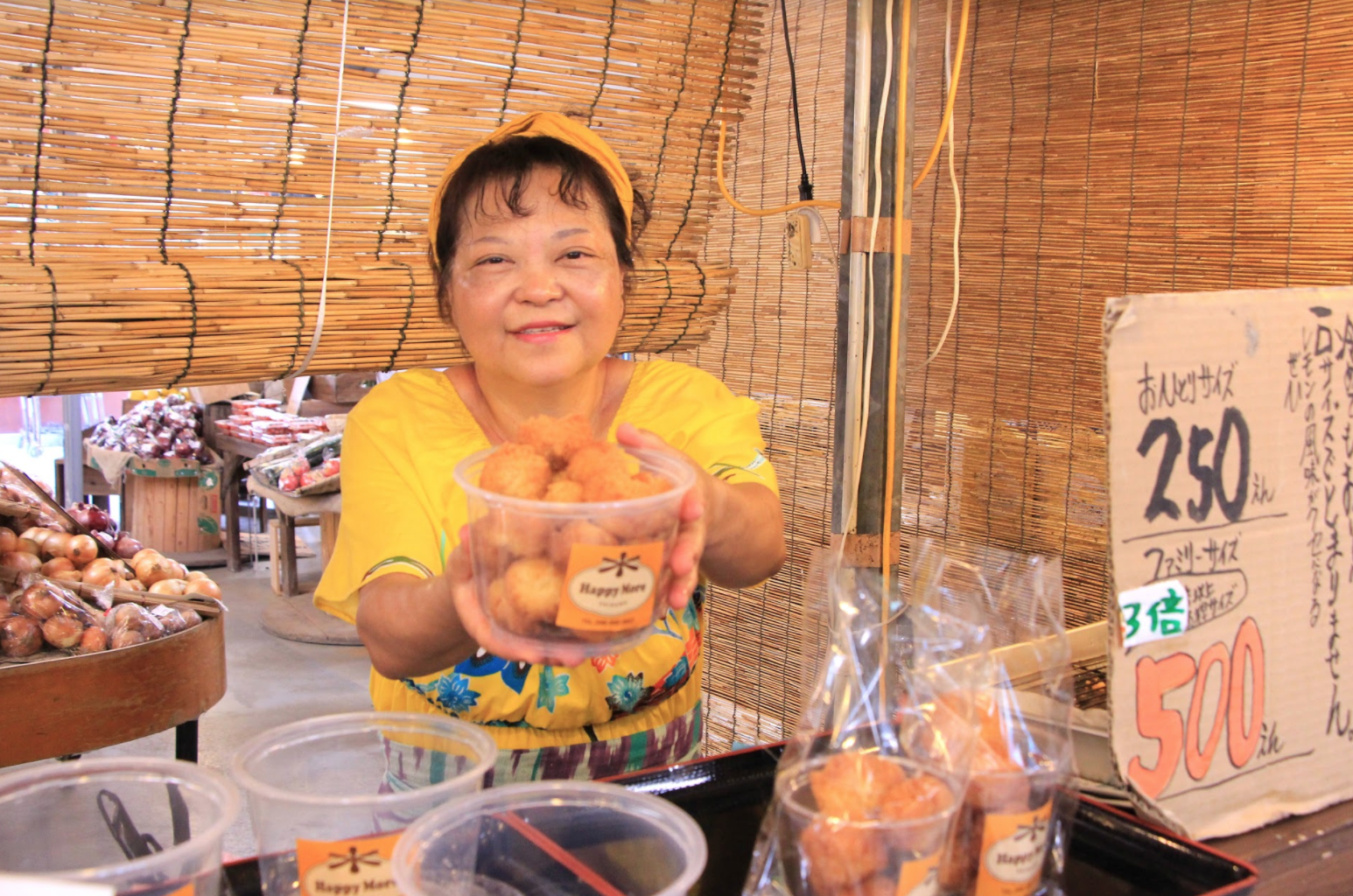 Happy smoothie
Four kinds of smoothies using fresh, home-grown herbs, seasonal fruits and homemade enzyme extract are recommended: vegetable smoothie, which is the most popular; herbal smoothie; soymilk smoothie; and seasonal dragon fruit and beet smoothie. As these smoothies are full of the savory flavor of vegetables, your body will feel great. (from ¥324)

The market staff is friendly with both farmers and customers, carrying on the way of doing business of a traditional produce store.