Preserving traditions from the Ryukyu Kingdom Izena Island's traditional Kujinu Shimi event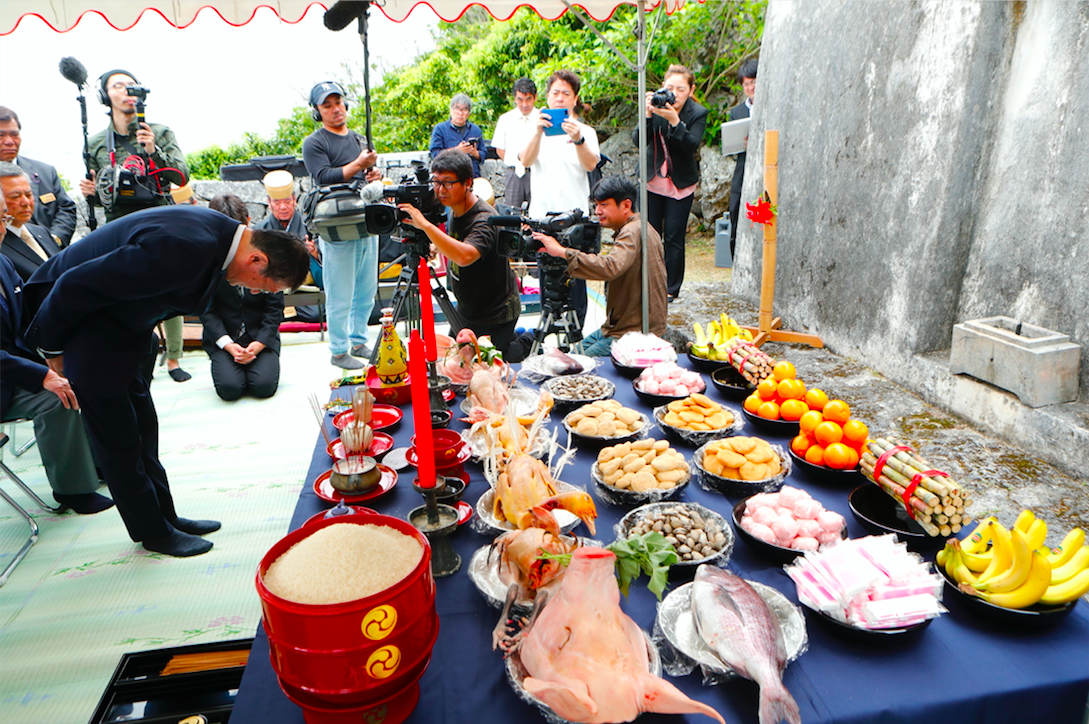 Formerly known as the Ryukyu Kingdom, Okinawa has many traditions from that time that have been passed down and are still observed to this day. One of them, called Shimi, which originated in China and arrived in the Ryukyu Kingdom in the 18th century, is an occasion for families to visit their ancestors' tombs. The gathering occurs during the Tomb Sweeping season according to the Chinese lunar calendar.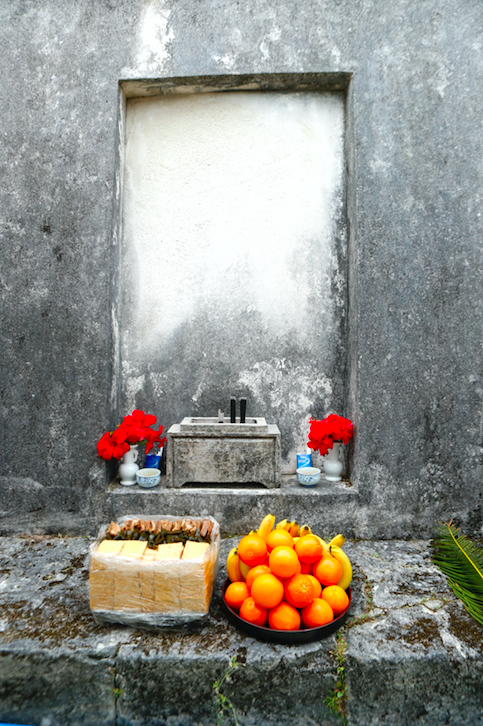 On Tuesday, April 3, 2018, Kujinu Shimi was first held on Izena Island and like every year, the remaining islands of Okinawa celebrated Shimi afterwards. The reason Izena Island observes it first is because located on the island is the Izena Tamaudun (royal mausoleum). Found at the base of the Izena Castle ruins, Izena Tamaudun was built for the parents of King Shō En. Starting with the 22nd king of the Ryukyu Kingdom, Shō Hiroshi, the spirits of many members of the royal family rest in the mausoleum.
Shimi in the rest of Okinawa usually occurs after Kujinu Shimi. On any Sunday in Apri and May, families and relatives meet at the tomb of their ancestors to clean up the area and prepare edible offerings for the departed. Once everything is ready, all members of the family gather in front of the tomb to enjoy a meal together and hold a memorial service.