Uji-zome (sugarcane-dyed fabric)
If you are driving around the island, the main scenery you will see other than the ocean is sugarcane fields. Sugarcane is the most widely cultivated plant in Okinawa, and in fall, before the harvest, it can be seen swaying in the breeze, a sight typical of the beautiful landscape in Okinawa. As sugarcane has been gaining in popularity due to its use in brown sugar and black honey, Tomigusuku City in southern Okinawa has taken advantage of sugarcane for projects to promote the city's economic development, and fabric dyed using sugarcane, called uji-zome, has been boosting the industrial scene. About 20 years ago the Tomigusuku Uji-Zome Cooperative was established, and with Tiguma-kan (Tiguma -- meaning "skilled person" in the Okinawan dialect -- Building) located in the parking lot of Tomigusuku Roadside Station serving as a base of operations, the cooperative has made efforts to develop sugarcane dyeing, promoting the attractiveness of the art with its unique colors.
Sugarcane-dyed textiles display a range of shades from bright to dark green and gold, depending on the period when the cane was cut as well as on the taste of the individual artist. In the summer when the sugarcane is fresh and green, the textiles take on a strong yellowish tinge, while in the winter, a more neutral tint is imparted.
Various handcrafted products for daily use ranging from small items such as name card holders, bags, and scarves made with hemp, silk or cotton cloth dyed with sugarcane to wall hangings are sold at a shop adjacent to Tiguma-kan.

Visitors can observe the weaving process and can also try their hand at weaving using threads dyed with sugarcane (reservation required). *Instructions in Japanese only.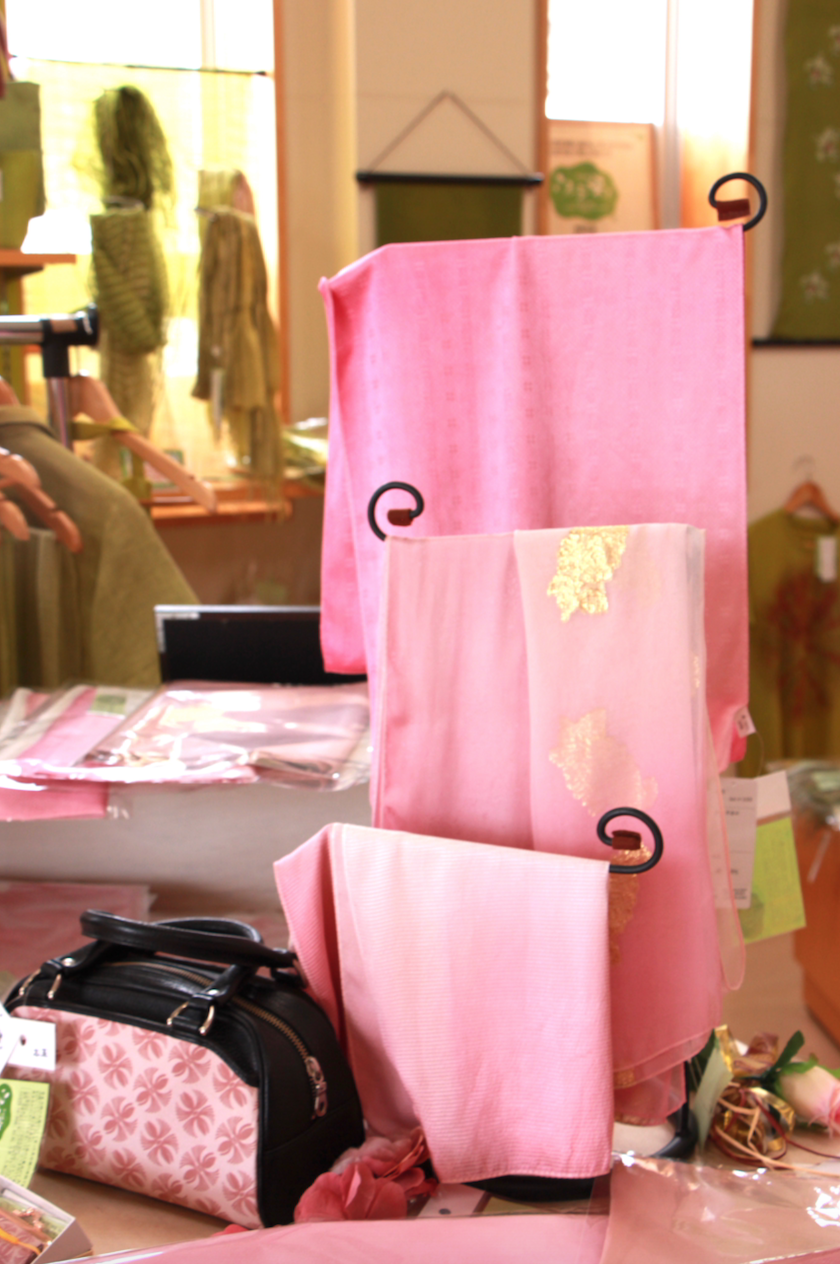 The pink color of textiles dyed using only sugarcane tassels are limited-time items available during November and March when tassels appear on the plants.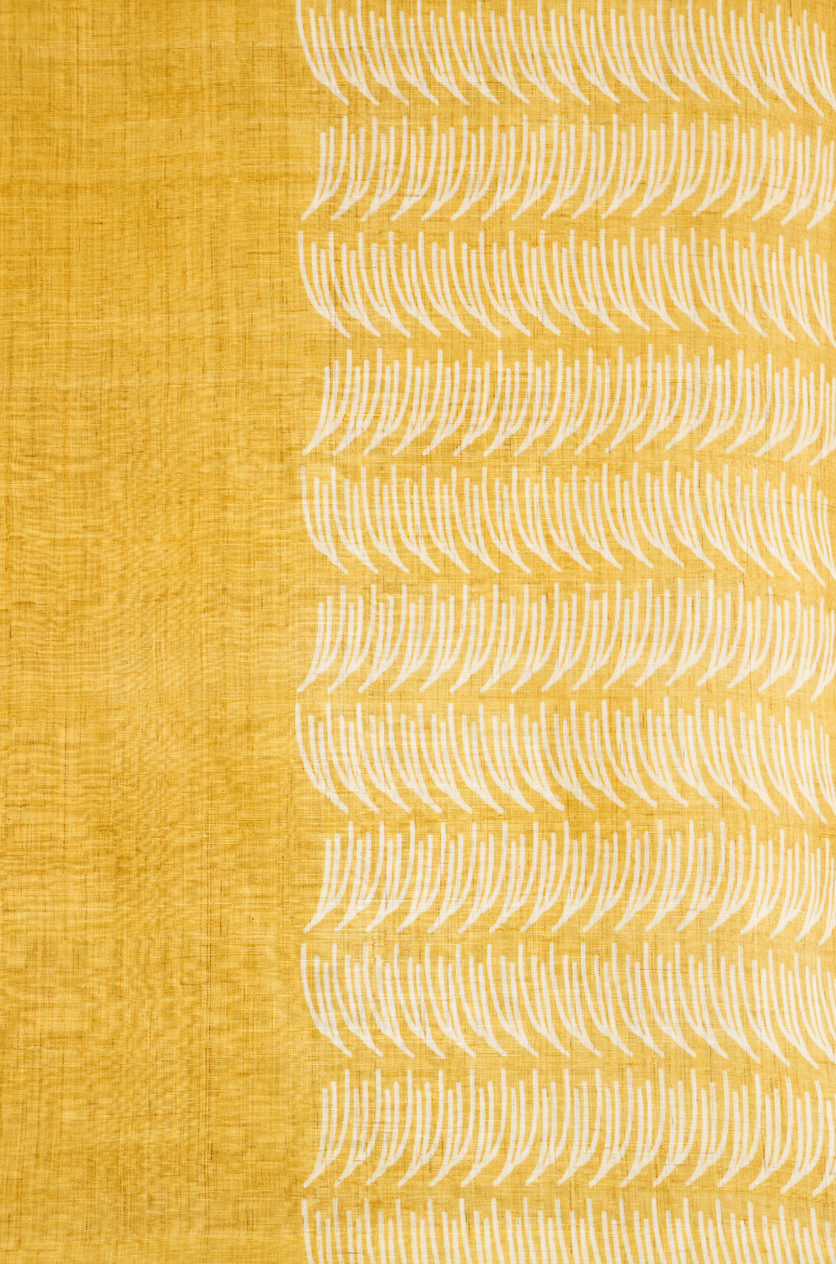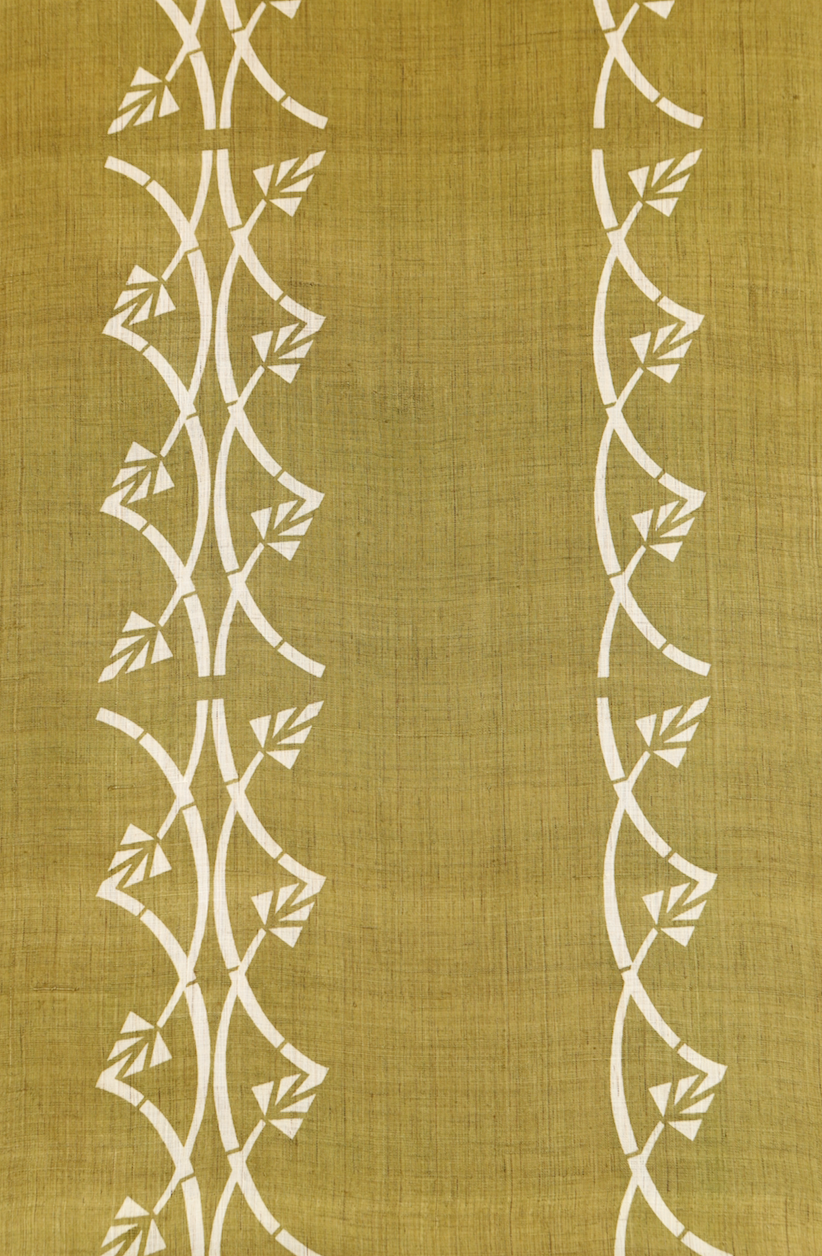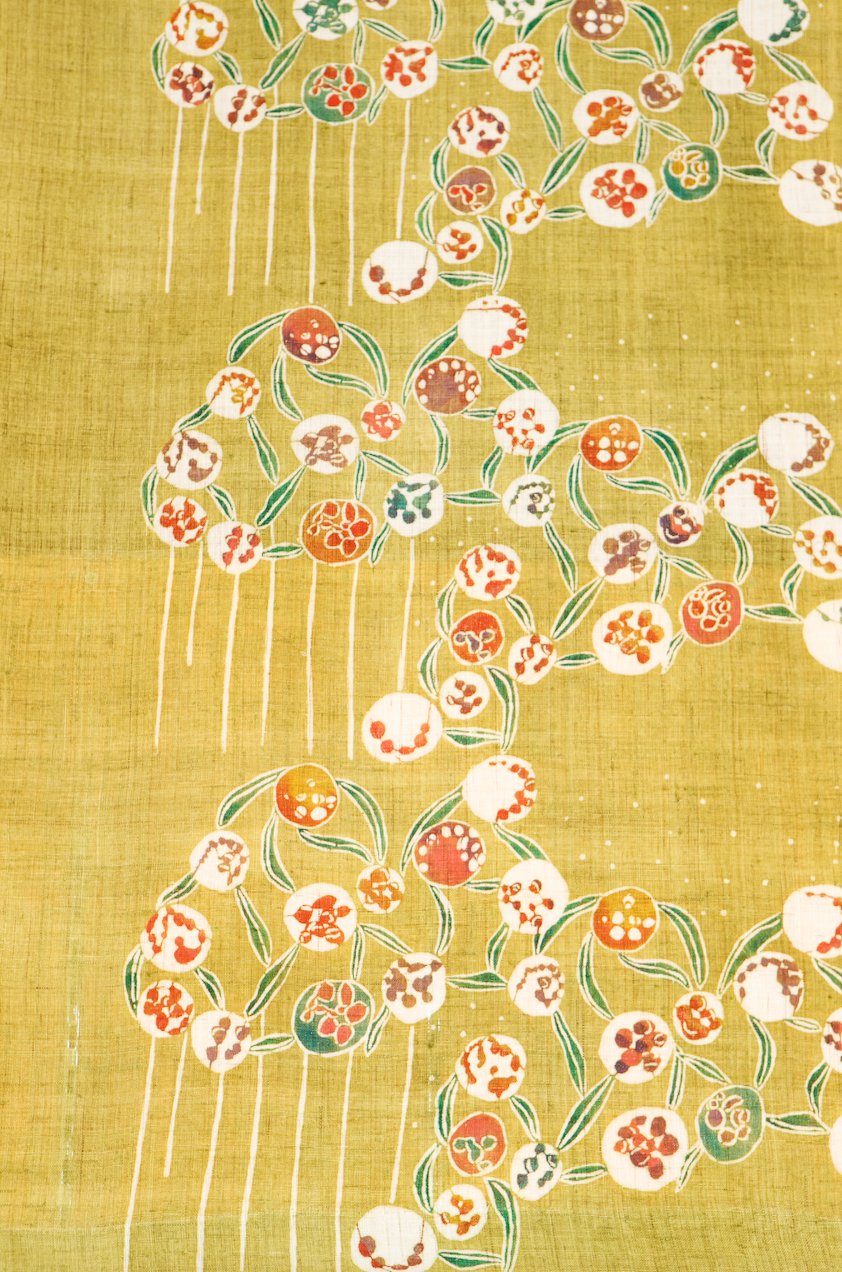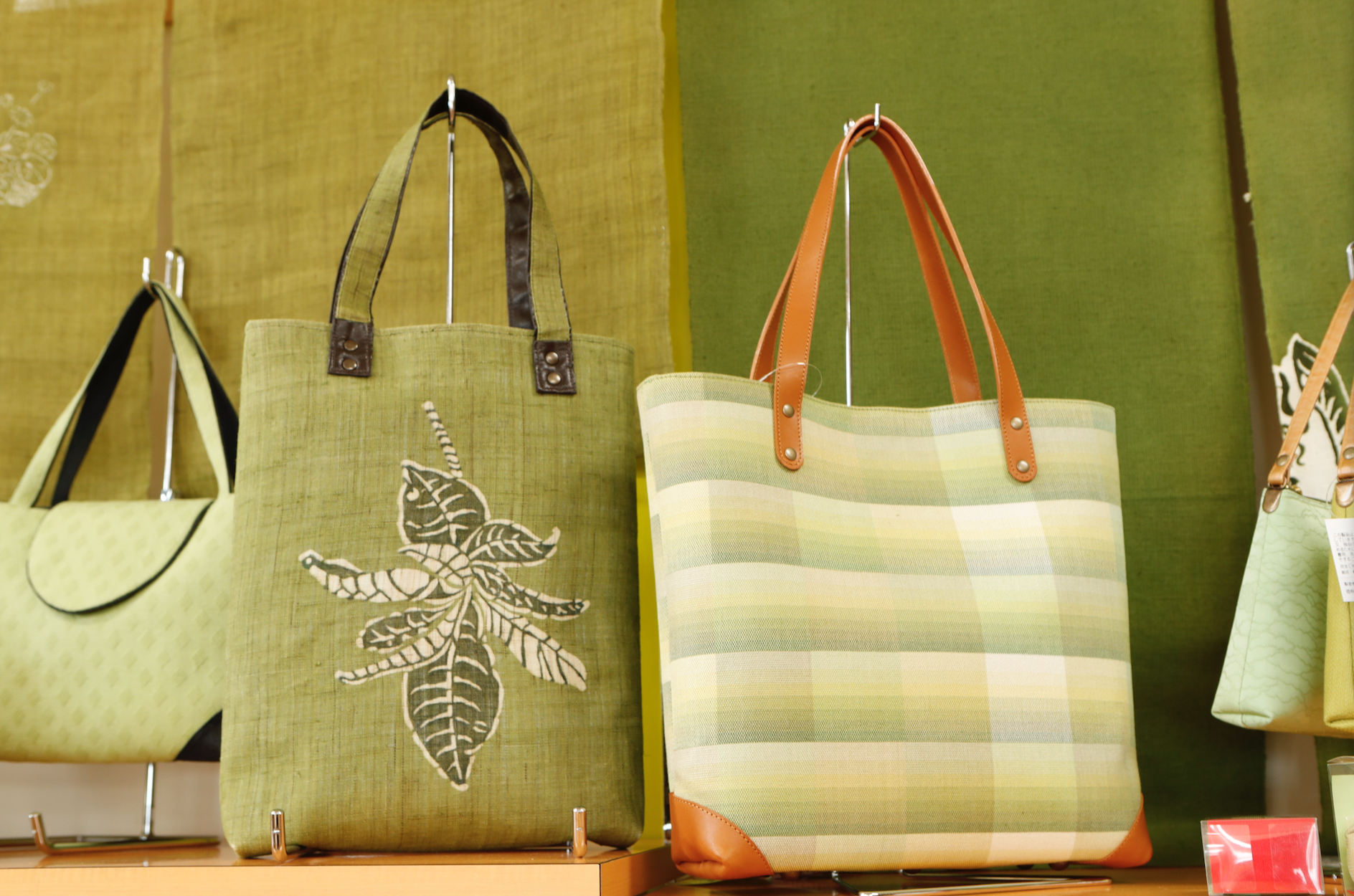 Tiguma-kan
Tel: 098-850-8454 (Uji-Zome Cooperative)
Hours: 10:00-19:00
Open daily