Using local ingredients in their buns and patties and adding their own blend of seasonings, restaurants around Okinawa are beginning to feature a wide array of specialty burgers, much to the delight of locals. Menus feature juicy, mouth-watering burgers, including Bones' Amawari Burger, which took first place at the 2016 Ginoza Burger Festival.
Amawari Burger 
Although called a burger, this signature dish on the menu of Bones, a BBQ restaurant located in Uruma City, is actually a piece pork loin, Okinawan sweet potato and awamori mash served on a red hamburger bun.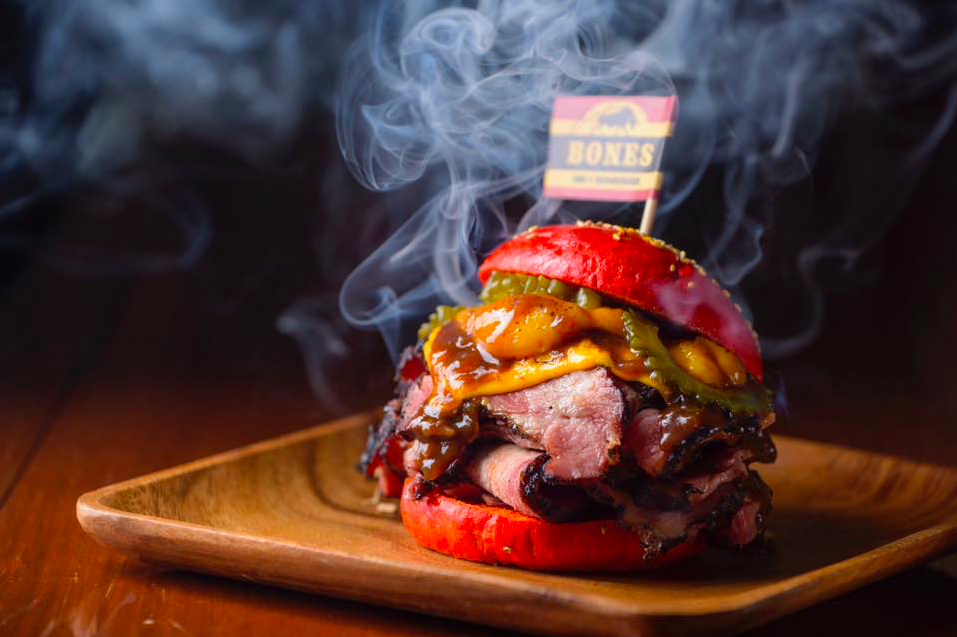 Smoked pork loin
Pickled goya
Ougon imo sauce (made from sweet potatoes grown by local farmers)
Red bun made with Tsuken carrot powder
Bones
1515-32 Iha, Ishikawa, Uruma City
Tel: 098-965-7517
Hours: 11:00-15:00, 17:30-22:00; Sat, Sun 11:00-22:00
Open daily
https://www.oki-islandguide.com/food_and_drink/bones-3
Kuroge Wagyu Burger 
Located in Kadena Town, 3S Cafe may be small but has always pushed the envelope to create specialty burgers. Highlighted are hamburgers served on purple sweet potato buns.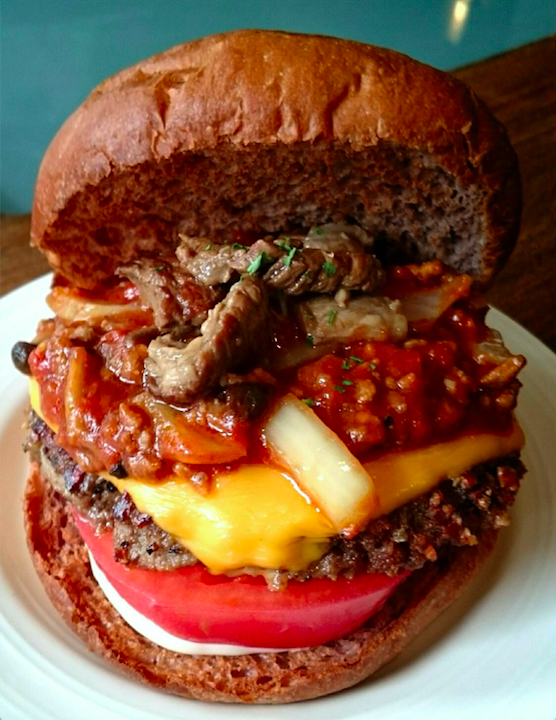 Bun incorporating locally grown beni imo (purple sweet potato)
100% beef patty, made fresh every day
Tomato
Cheddar cheese
Stewed black wagyu beef tendon, a topping for one of their burgers
3Scafe
1F, 445-12 Kadena, Kadena Town
Tel: 098-911-3833
Hours: 11:30-20:00 (11:30-14:30 on Mon)
Closed: Sun, holidays *Lunch only is served on Monday
https://www.oki-islandguide.com/food_and_drink/3scafe