Exhibition highlights wonders of Silk Road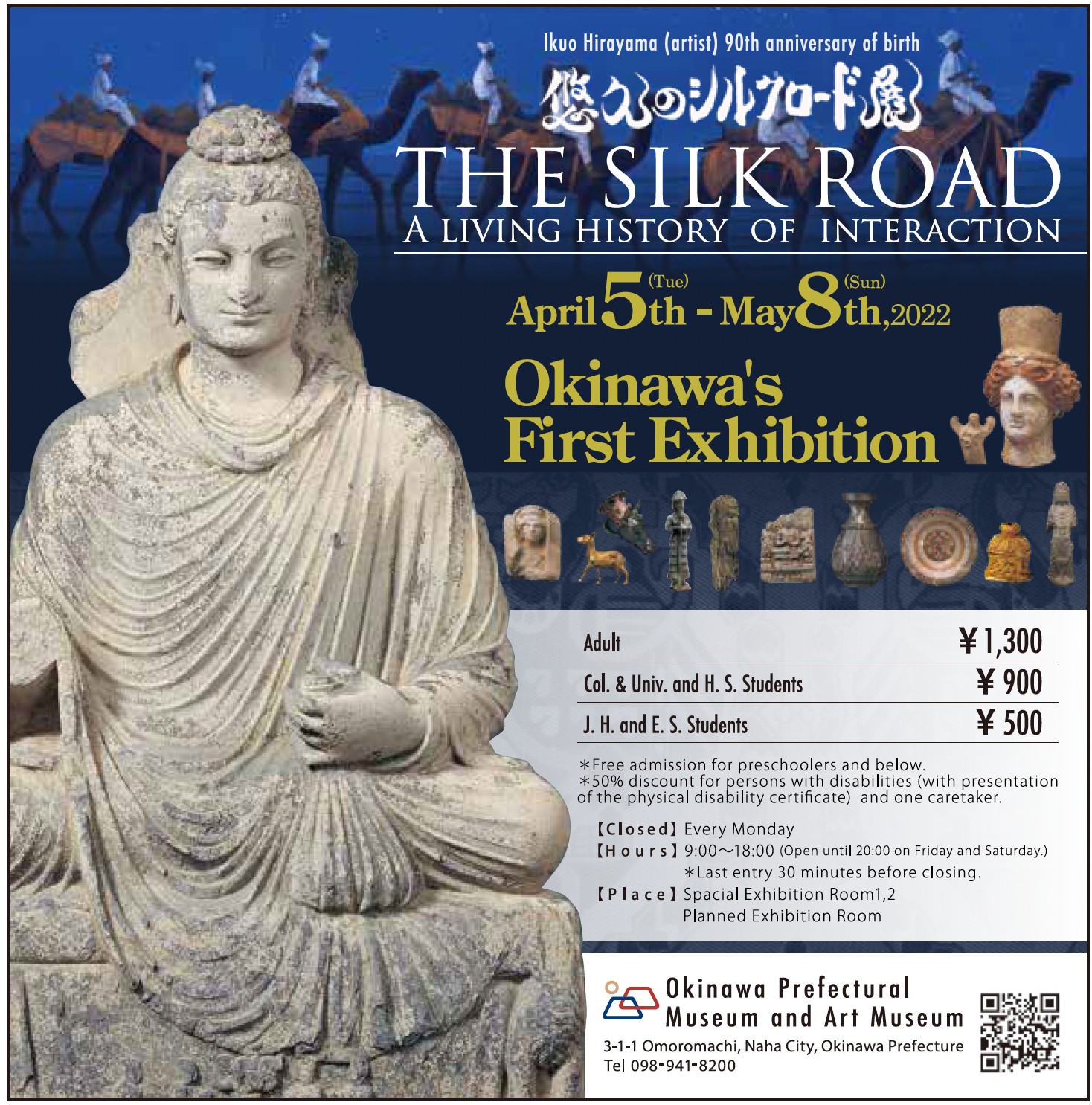 Few ancient trading routes stir the imagination as the Silk Road. The 7,000-kilometer Eurasian trading route connecting Europe and the Far East was active from the second century BCE to the mid-1400s.
The exhibition "The Silkroad: A Living History of Interaction" introduces selected treasures from the route plus 116 works by painter Ikuo Hirayama, a great admirer of the Silk Road. The exhibition also includes Japanese Buddhist statues from the early Kamakura to the Muromachi period and valuable Buddhist statues of Matsuhisa Sorin, the great Buddhist sculptor from Kyoto, among other Buddhist artifacts. All items in the exhibition are on display in Okinawa for the first time.
The Silk Road once flourished as a trading route connecting the East and West. The great trade route started from silk-producing China, leading to Rome. Besides products, trading facilitated the exchange of ideas, information, science, and culture. By extension, the trade along the Silk Road also influenced Okinawa during the Ryukyu Kingdom era.
Exhibition name: The Silkroad: A Living History of Interaction
Place: Okinawa Prefectural Museum & Art Museum
Date: Apr. 5 (Tue) – May 8 (Sun), 2022
Hours: 9:00-18:00 (Friday and Saturday until 20:00), closed on Monday
Admission: Adults ¥1,300, College and University & High School students ¥900, Junior High and Elementary School students ¥500. 50% discount for persons with disabilities (with presentation of the physical disability certificate) and one caretaker.