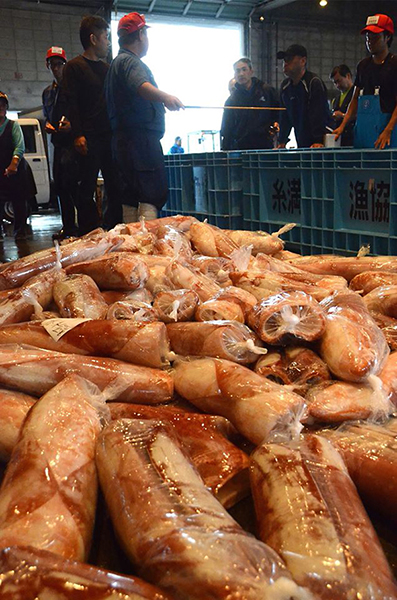 Date: Saturday, Jan. 24 – Sunday, Feb. 8, 2015
Time: 10:00-17:00
Place: Roadside Station Itoman
Admission: Free
The fair offers a rich array of culinary delights from Itoman City that include tasty local foods such as their specialty ramen using mozuku seaweed along with fresh seafood and produce, with everything available for purchase at special prices.
A number of tastings will also be scheduled during the event: deep-fried diamond squid (for the first 200 people) and mozuku seaweed ramen, all taking place only on weekends as well as fresh juice using local carrots on Feb. 3.
Additionally, the city is hosting another tempting event for foodies, "Gourmet Week in Itoman City," from Jan. 23 through Feb. 8.