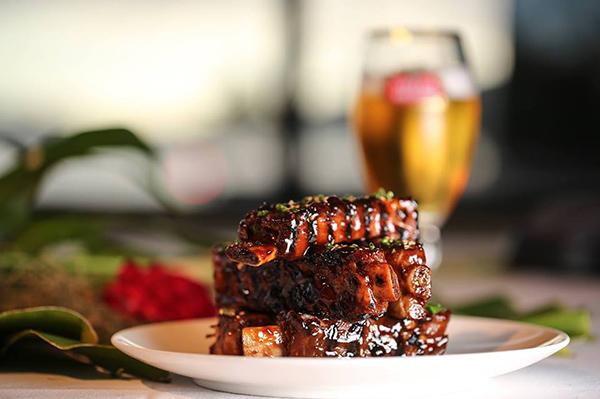 Roy's, the legendary Pacific Rim restaurant from Hawaii, is once again trying something new at its Aeon Mall Rycom Okinawa location in the form of Izakaya Night. "Izakaya" in Japan is a type of establishment in which patrons drink and eat in the company of friends. They are a tad food-service-oriented to be called bars, yet drinking is one of the main reasons for an izakaya visit.
Roy's, of course, has a fully stocked bar, but what they also have are world class chefs who will prepare dishes including Vietnamese lamb chops, butterfish misoyaki and other Pacific Rim-inspired delicacies.
Food is included with the cost of admission. Reasonably priced drink plans are a good way to get into the izakaya spirit.
For more information: https://www.facebook.com/events/1641729286093478/
Date: Tuesday, Nov. 10, 2015
Doors open: 18:30
Food and drink service: 19:00
Place: Roy's (Aeon Mall Okinawa Rycom, 5th Floor)
Admission: Adults 3,500 yen
Tel: 098-923-3002