Join Sheraton Okinawa Sunmarina Resort in welcoming 2017!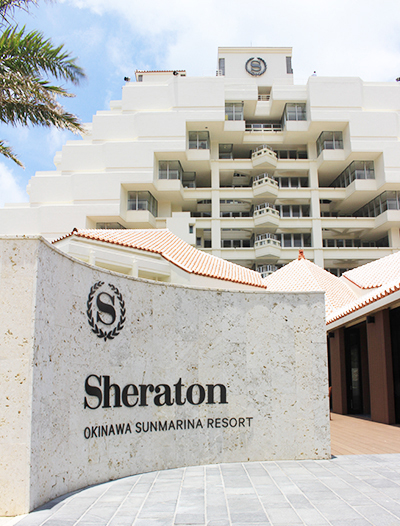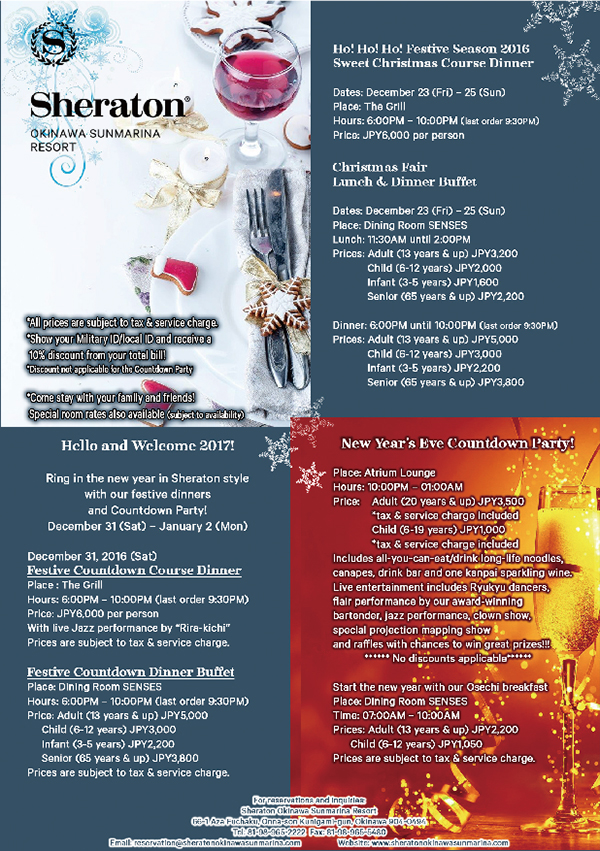 Countdown with Sheraton to the New Year
Take advantage of this festive time of year and drive up to onna Village, see some sights - or even stay overnight .
From Saturday, Dec. 31, 2016 through Monday, Jan. 2, 2017 Sheraton will be serving special countdown meals at their two terrific restaurants, Dining Room SENSES, and the newly opened fine dining restaurant The Grill. Do not miss the countdown party On Dec. 31.
Ask about special holiday room and meal packages.
Festive Countdown Dinner Buffet
Date: Saturday, Dec. 31, 2016-Monday, Jan. 2, 2017
Place: Dining Room SENSES
Time: 18: 00-22: 00 (last order 21: 30)
Price: 5,000 yen for adults; 3,000 yen for ages 6-12; 2,200 yen for ages 3-5; 3,800 yen for ages 65 and over
Festive Countdown Dinner Course
Date: Saturday, Dec. 31, 2016-Monday, Jan. 2, 2017
Place: The Grill
Time: 18: 00-22: 00 (last order 21: 30)
Price: 6,000 yen per person
Sheraton Price Okinawa Sunmarina Resort

66-1 Fuchaku, Onna Village
Tel: 098-965-2222