Ryukyu women artists' power on exhibit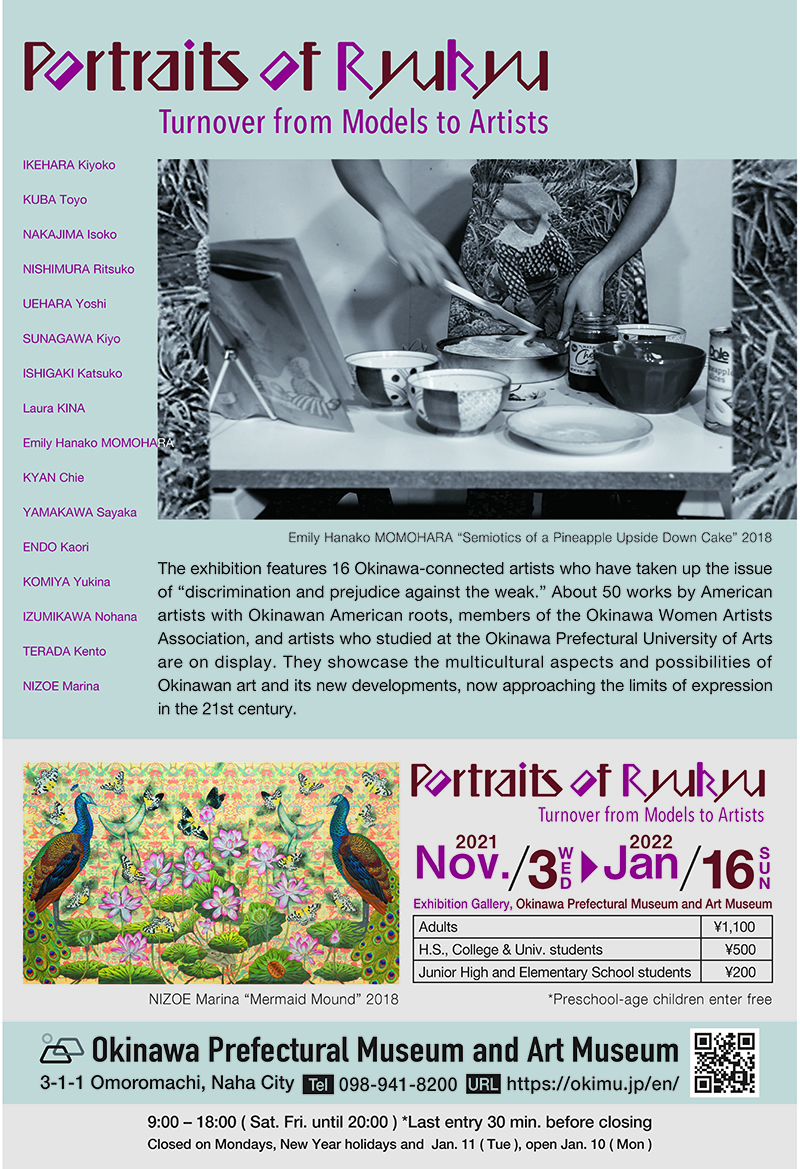 An ongoing exhibition at the Okinawa Prefectural Museum and Art Museum Introduces the works of 16 female artists who were either born in Okinawa or have connections to the prefecture.
These artists use their art expressions to approach the limits of the 21st century. The exhibition presents about 50 works by American artists with Okinawan Hawaiian roots, artists of the Okinawa Women Artists Association, and artists who studied at the Okinawa Prefectural University of Arts.
In addition, all the featured artists have taken up the issue of "discrimination and prejudice against the weak," a cause that dates back 89 years when a novel "Perishing Ryukyu Women's Memoirs" (originally titled "Sadness in a Corner") by Okinawan-born Fusako Kushi was published in 1932 in the women's magazine "Fujin Koron." The publication caused a stir, especially among the Okinawa Prefectural Student Association in Tokyo.
Portraits of Ryukyu
Date: Nov. 3 (Wed), 2021 - Jan. 16 (Sun), 2022
Time: 9:00-18:00. Fri & Sat until 20:00, closed on Mondays, NewYear's Holiday, Tue. Jan 11, 2022. Open onMon. Jan 10, 2022. Last entry 30 min. before closing.
Place: Okinawa Prefectural Museum & Art Museum