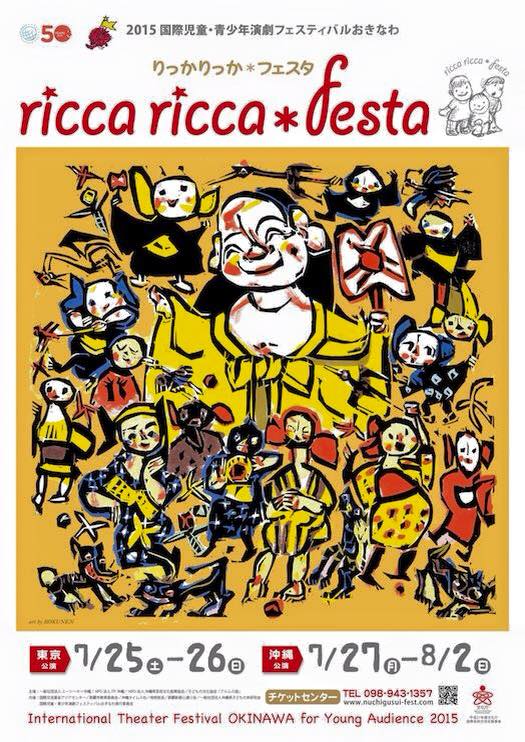 With the goal of serving as a medium of cultural exchange, the International Theater Festival Okinawa for Young Audience is returning to the island with a new nickname, the ricca ricca*festa ("Let's go" in the Okinawan dialect).
There will be a variety of interactive and cultural programs, performances from inside and outside Japan, international symposiums, workshops and seminars. Known as a "new platform of cultural presentation in Japan," the festival will allow local communities and artists from abroad to meet and learn about each other's culture.
This year 38 productions from 17 countries will be presented, including Japan, Belgium, Denmark, Russia, China, South Korea and Australia. Many international artists will be performing in Japan for the first time.
From watching the artists perform to interacting with them afterwards, the festival will offer unique and invaluable experiences to young people as well as adults.
Check here for more details:
http://2015.nuchigusui-fest.com/programme-naha.php
Date: Monday, July 27-Sunday, Aug. 2, 2015
Place: Naha City (Okinawa Prefectural Museum & Art Museum, Tenbusu and more); Ginoza Village (Ginoza Village Cultural Center, 314-1 Ginoza)