琉球ランタンフェスティバル
Ryukyu Lantern Festival 2017-2018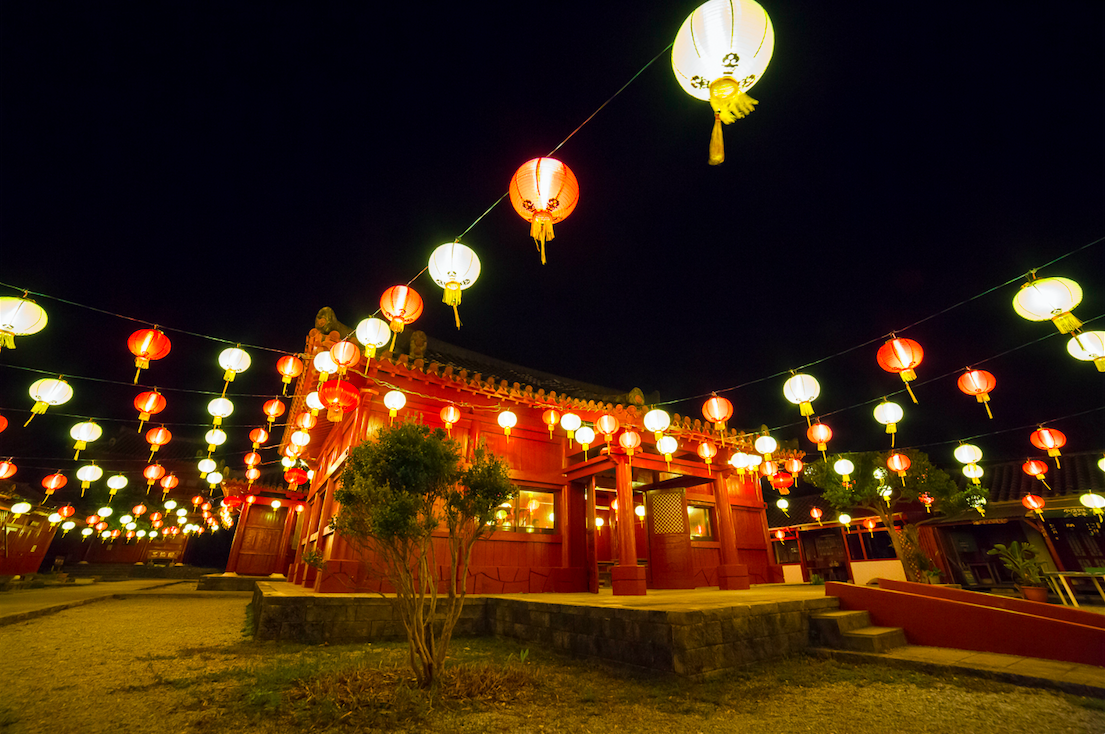 This is the third edition of the Ryukyu Lantern Festival, a romantic event featuring thousands of Chinese lanterns adorning the premises of Murasaki Mura. Located in Yomitan Village, Murasaki Mura is a popular cultural theme park where a typical Ryukyuan townscape from the 14th and 15th centuries is reproduced.
Entertainment is scheduled for every night of the entire two-and-a-half-month-long festival, and food stands featuring dim sum delicacies including pork buns as well as Okinawa soba and yakitori (Japanese skewered chicken) can be found in the Tenshi-kan area, where they will recreate the world of the movie "Sen to chihiro no kamikakushi" (Spirited Away).
A variety of stage entertainment, including classical Ryukyuan kumi-odori dance and live music performances, along with projection mapping and more fun awaits you!
About 5,000 lanterns, including some featuring work by prominent Okinawan woodblock print artist Naka Bokunen, will be displayed at Murasaki Mura. The Yomitan Akari Festival is scheduled to be held simultaneously at several locations in Yomitan Village, which will also be beautifully lit up by lanterns.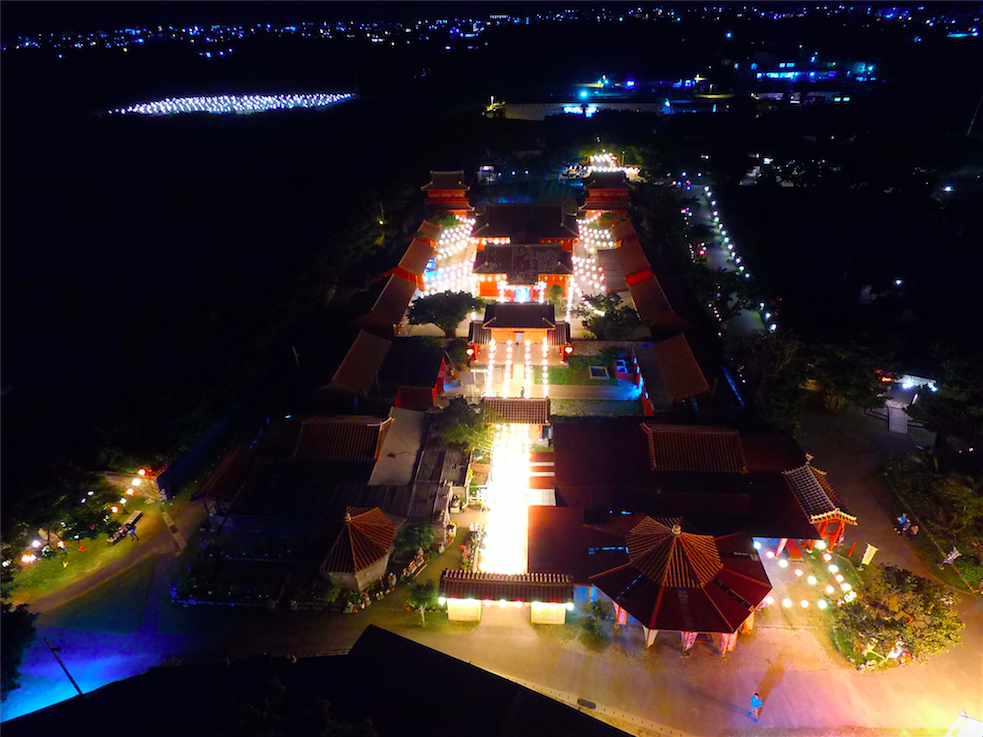 Follow the lanterns along the stone-paved road, and you'll be welcomed by a 10-meter-high Ryukyuan king adorned with lights.
Date: Saturday, Dec. 2, 2017-Sunday, Feb. 25, 2018
Time: 18:00-22:00
Place: Murasaki Mura (Yomitan Village)
Admission: 600 yen for adults; 500 yen for junior high and high school students; 400 yen for elementary school students