アラハリゾートアラパナ
Araha Resort ARAPANA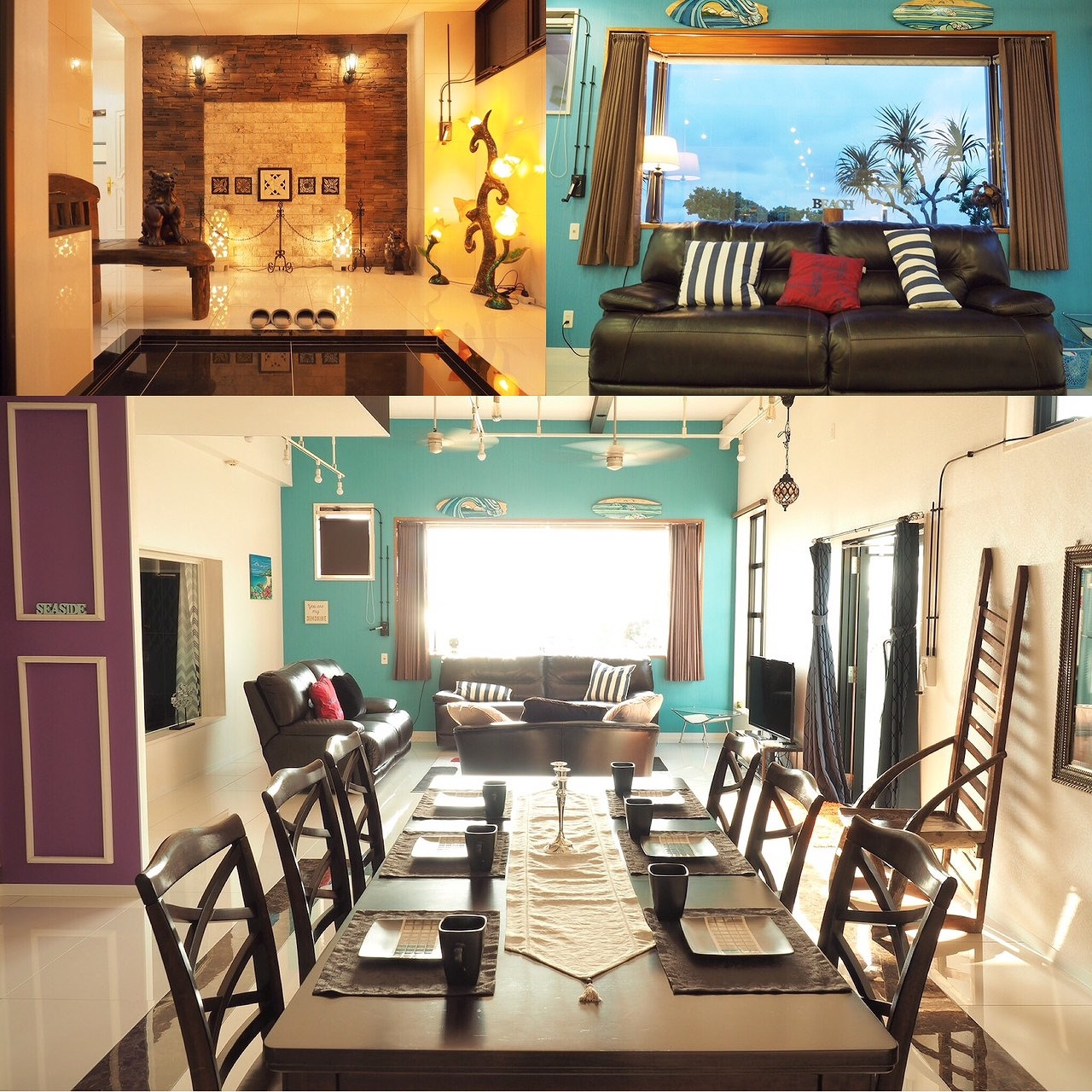 Beachside lodging for a taste of Chatan
ARAPANA is a property with four unique units ranging from a guestroom with a queen-size bed to a 3LDK suite that can accommodate up to 12 people.
The property is located in central Okinawa's Chatan Town, right next to the popular Araha Beach, which resembles a scene from "Fantasy Island." The beach offers marine activities all year round including raft fishing and glass-bottom boat rides as well as seasonal hover-boarding and fly-boarding. This accommodation is suitable for tourists because of its proximity to gift shops, restaurants, bars, bakeries and grocery stores. One of the hottest attractions in Okinawa, the ever-growing American Village is only five minutes away by car. The hotel provides a limited quantity of free bicycles for use by guests who want to explore the town on wheels. A BBQ on the large patio is available for the enjoyment of guests.
The hotel is pet friendly with a staff that loves animals and believes that pets are part of the family, and it also has a private beachside BBQ patio available by reservation.
*Free parking and courtesy airport shuttle service are available.
What makes ARAPANA attractive?
Hospitality / Omotenashi: a friendly and caring staff
Beachside lodging: Almost a part of Araha Beach with a great ocean view
4 unique units for different needs, from a room with one queen-size bed to a suite with 11 beds
4 bicycles available for use
5 minutes to popular American Village by car and 20 minutes on foot
Courtesy airport shuttle services are available (must arrange in advance)
Free parking
The wooden terrace by the entrance to Araha Beach is a private patio where guests can gather or reserve for a private beachside BBQ. (Additional fee is required for BBQ reservation.)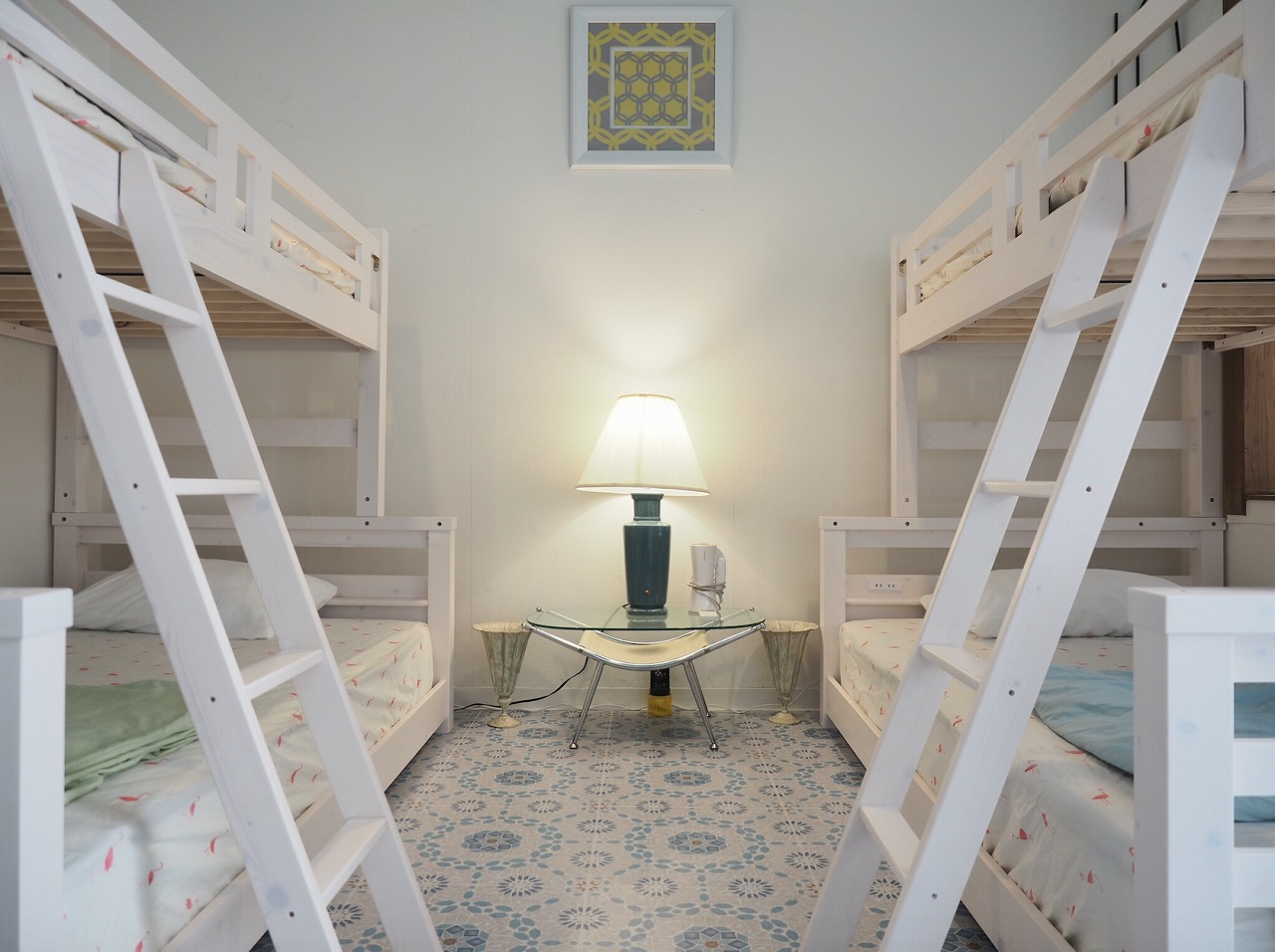 Escape Marilyn – Room with 1 queen-size bed (up to 2 people)
This room has a queen-size bed and a bathroom. There is no window in the bedroom, but its romantic décor creates a very quiet and private space. The bathroom has a window that lets in natural light, and the mixture of classic and modern style provides a sense of relaxation.
Escape Flamingo – 2 bunk beds (up to 4 people)
This room takes you back to a time when you enjoyed slumber parties. Either way, with your family or with good friends, this windowless room is like a hideout that with its two bunk beds brings back childhood memories. You will experience the carefree feelings of childhood while staying in the room.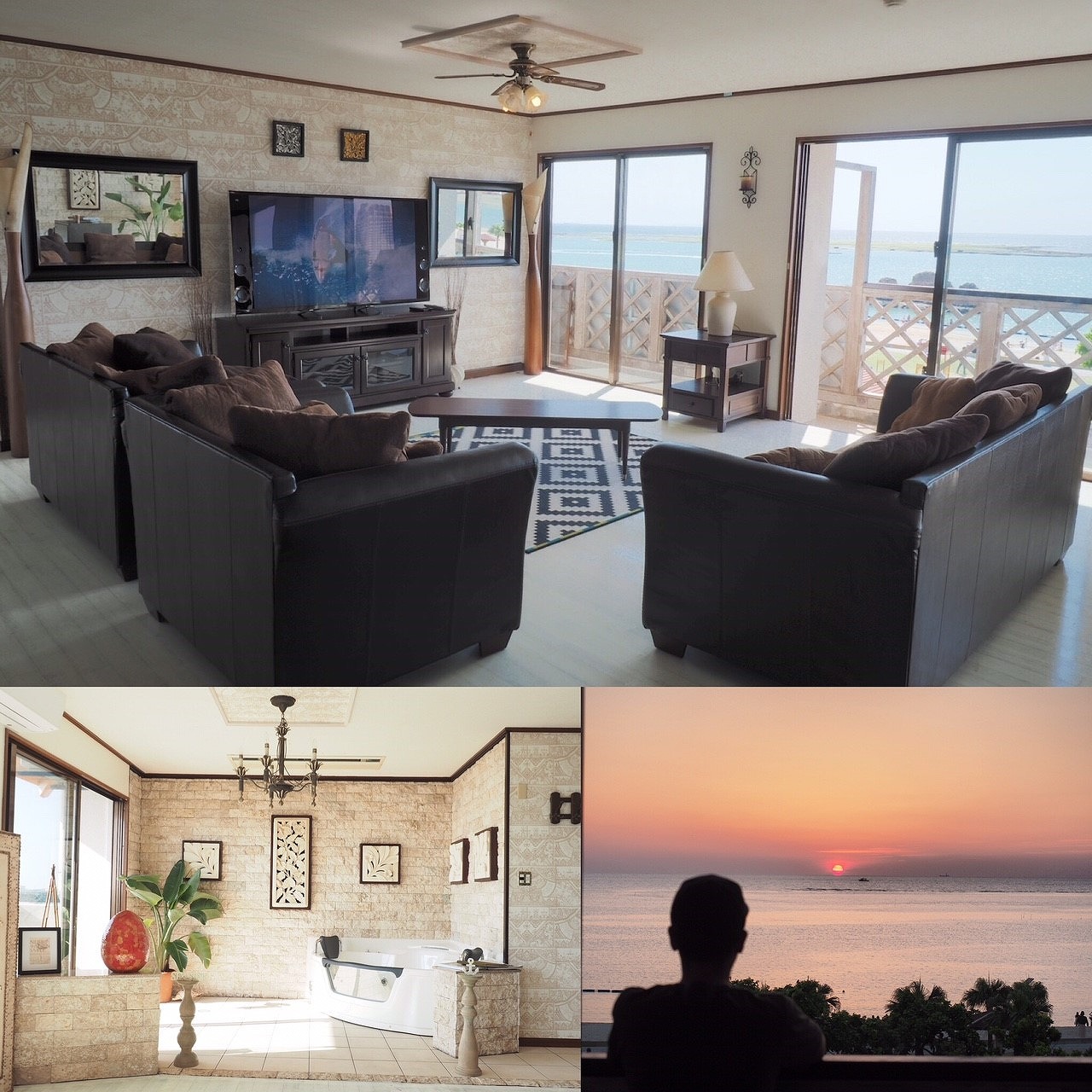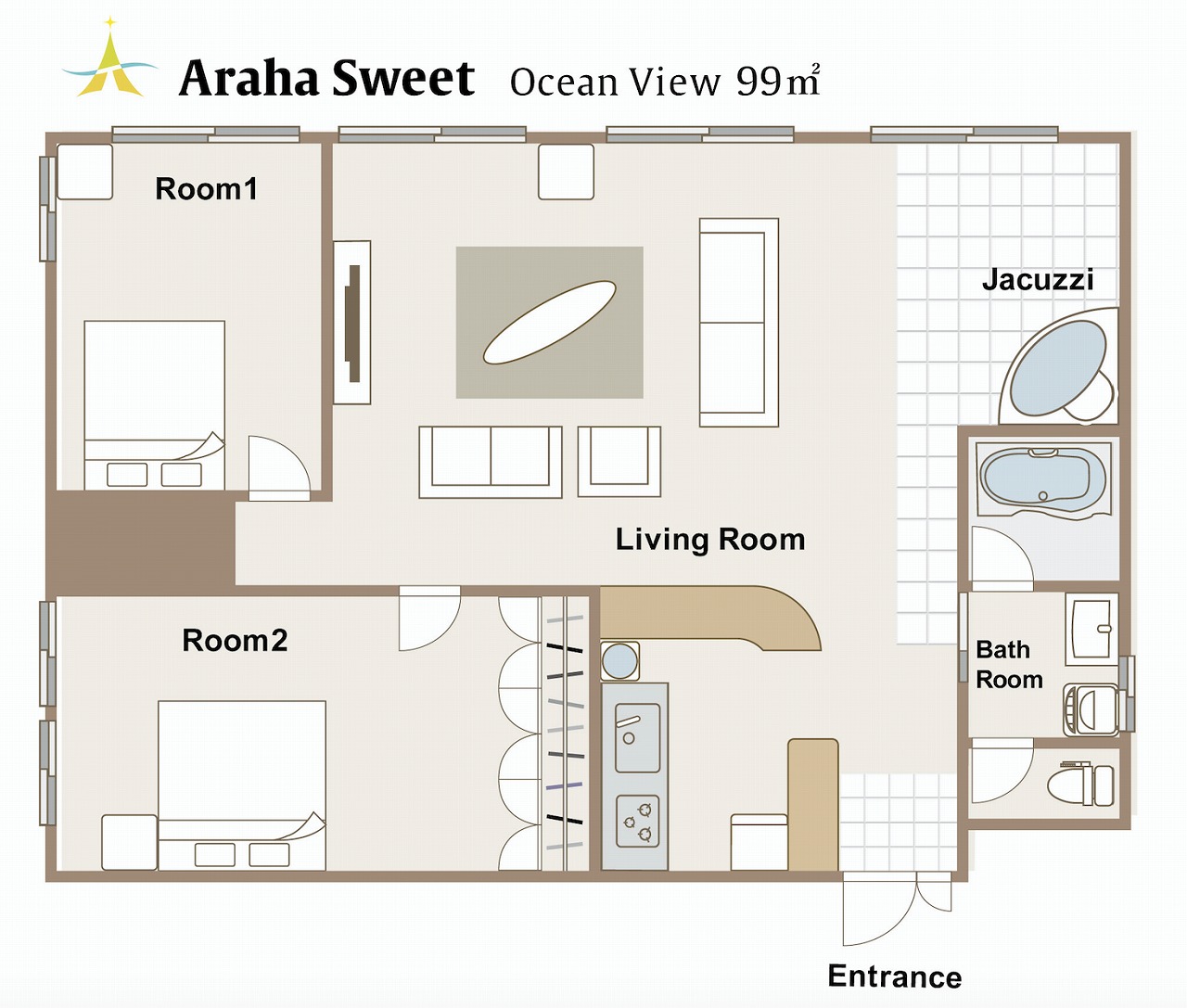 Araha Suite – 1 king and 1 queen-size bed (accommodates up to 6 people with 2 additional twin beds)
This is a 2DK room on the third and top floor of the property. There is a large sliding glass door and a veranda facing west. The space offers views of a the ocean, the gorgeous sunset and Araha Beach. The unit is decorated romantically and is more Western in style than Japanese. It is suitable for a family or a small group of friends. The suite gives the impression of a romantic hideaway.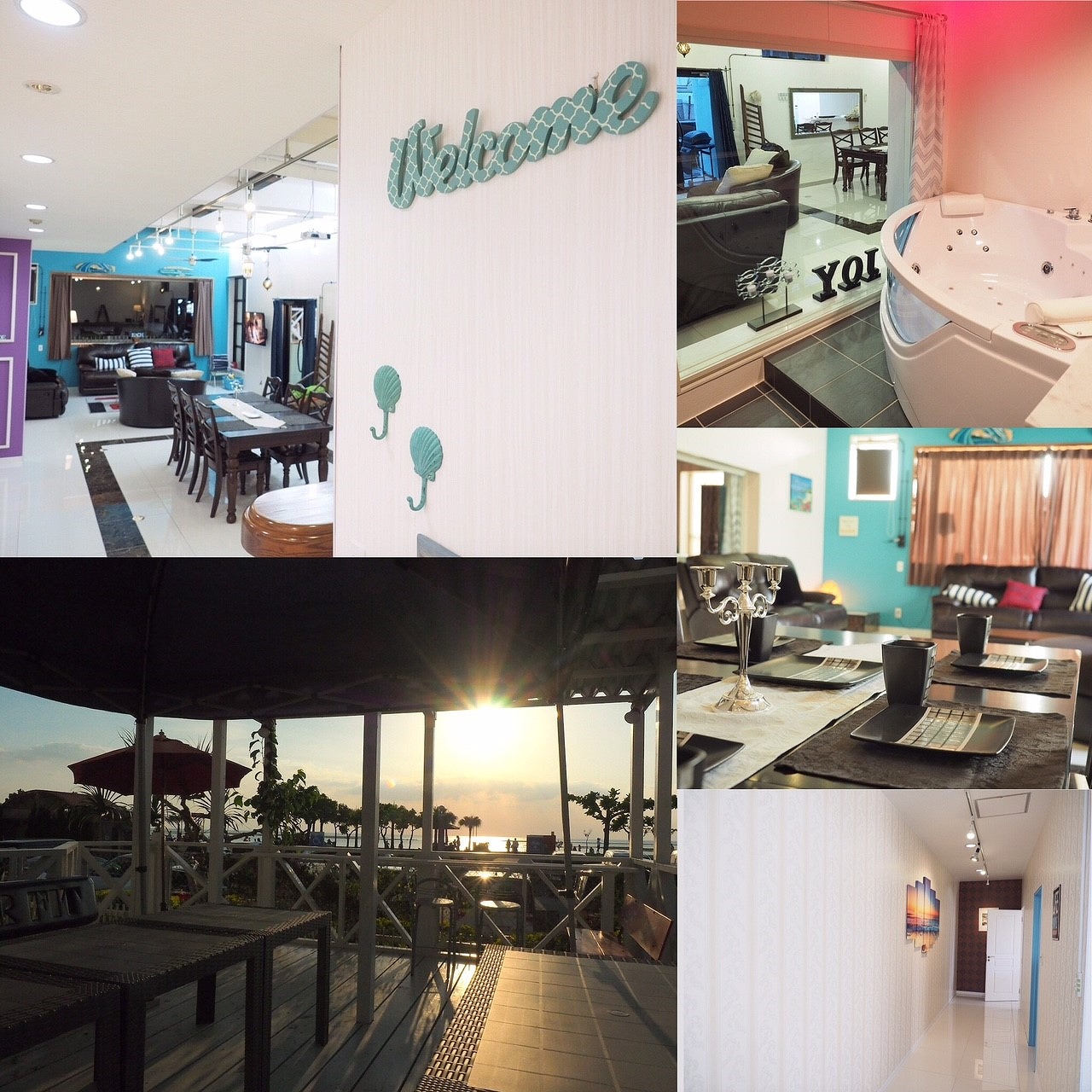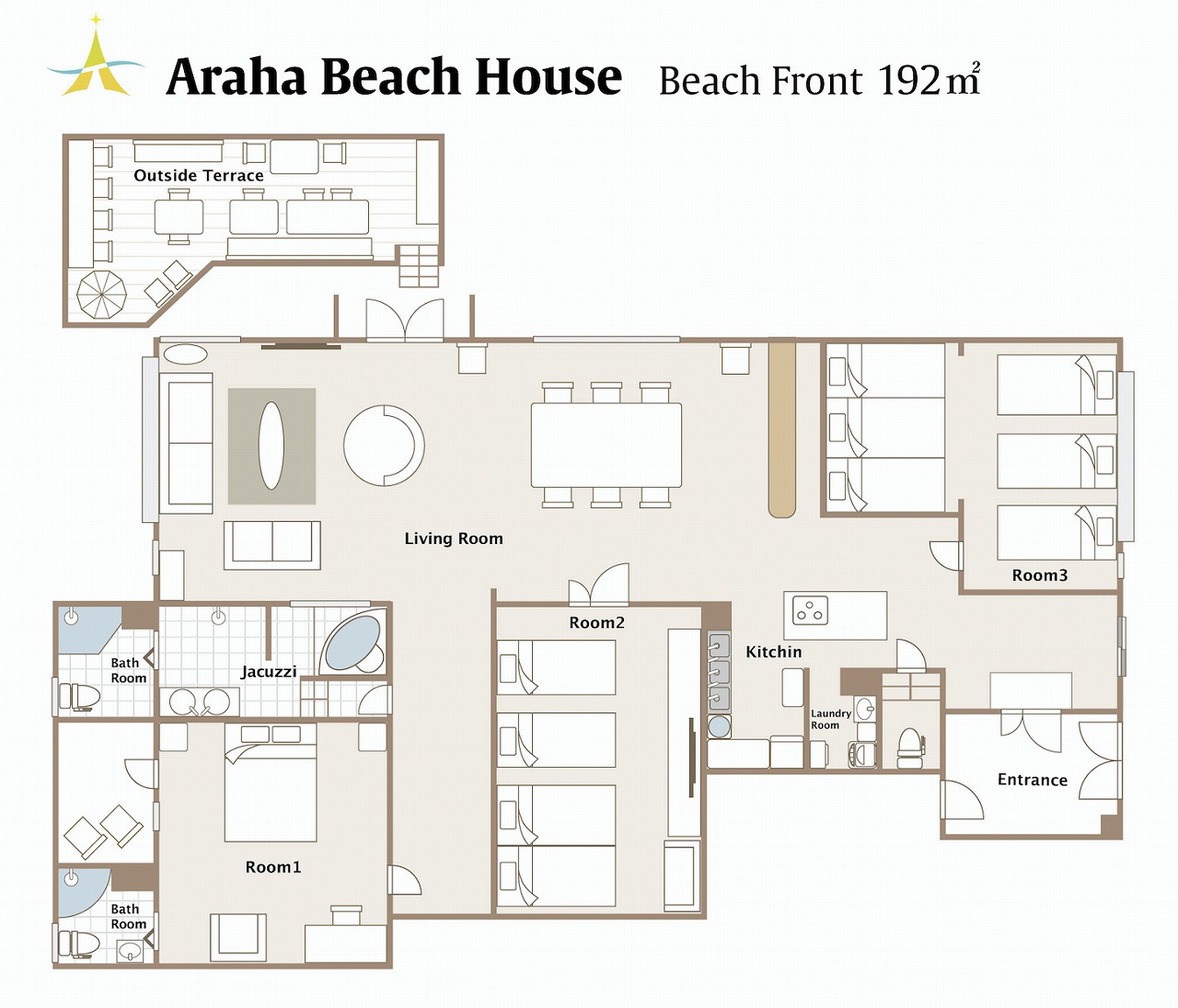 Araha Beach House
This is a 3LDK apartment with one queen-size bed and 11 twins and is suitable for a family reunion or a large group of friends. The room is on the ground level and has a large dining/living room and a patio with a BBQ. Guests can enjoy a private beachside BBQ party any time of the day or night.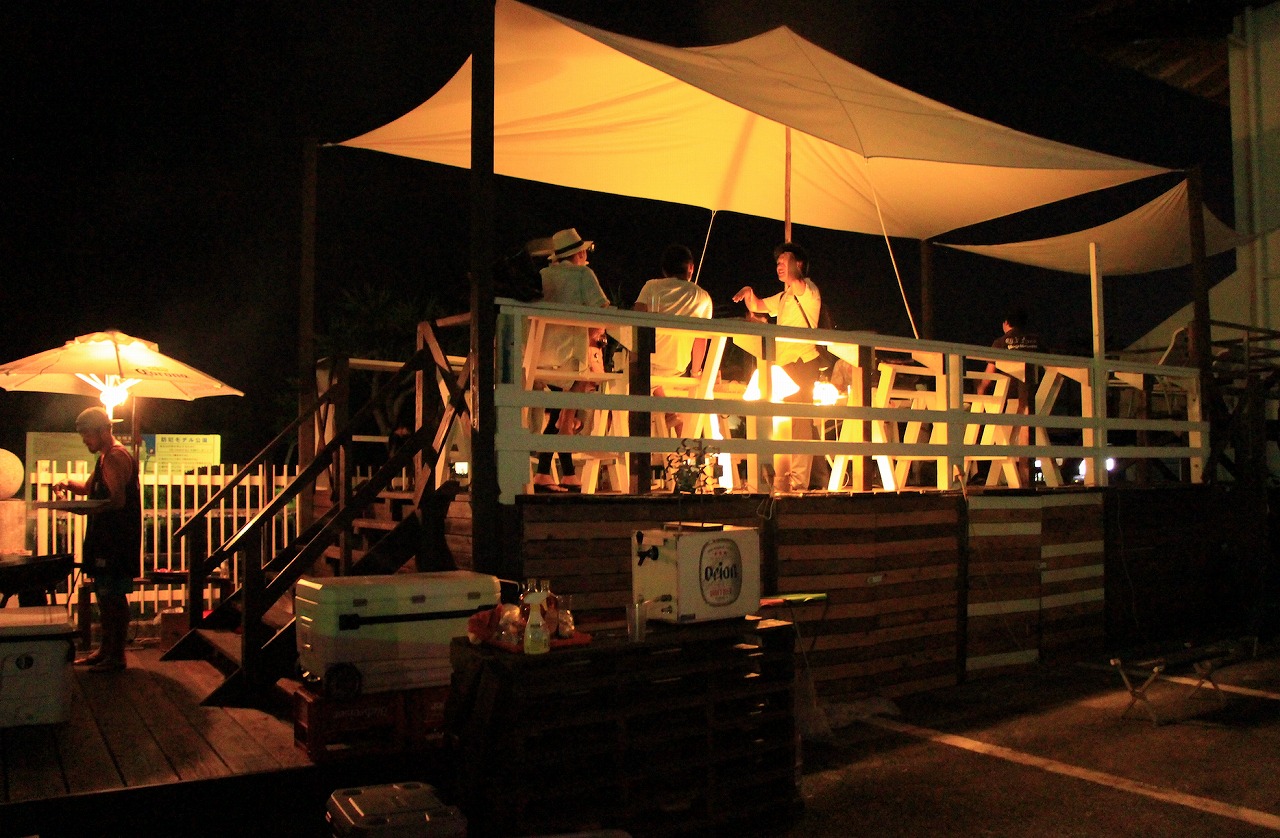 The large terrace next to the unit is a private patio for the Araha Beach House. Guests can gather to enjoy themselves or have a beachside BBQ party whenever they want.