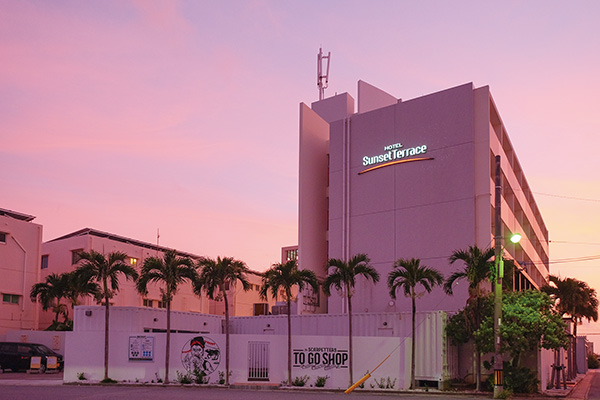 Hotel Sunset Terrace is ideal getaway
Chatan is fast becoming a favorite leisure spot on Okinawa with its hundreds of restaurants, small boutiques and shops, and other fun entertainment establishments. It's indeed the favorite of not only the tourists, but also for many locals.
The area is ideal for short getaways staying a night or two in one of the many hotels in and around the area. One such getaway hotel is Hotel Sunset Terrace close to the Miyagi Shore, a place especially popular among divers and surfers. Baba Park is also around the corner offering a sandy beach and barbeque, and nighttime entertainment at Mihama's Depot Island is not far either.
The hotel has a special military rate (mention when making reservation) of ¥10,000 per night for a room that can accommodate three. Split the price among three people and it's just ¥3,300 per person, not bad at all considering the price includes a breakfast in the hotel. Or guests can go to Café ENJOY right at Miyagi shore where they can have one food item and a soft drink for free, courtesy of the Sunset Terrace Hotel.
The hotel has large rooms, every one of them different from the other. Guests can choose the one of their liking when checking in depending on vacancy. Each room has a queen-size bed, and a 100cm wide bed for the third person. Baths and toilets in the rooms are separate. Wi-Fi, large-screen TV and small fridges are standard throughout the hotel. Some of the rooms even have a private sauna.
Guests can use the laundry room for free, and rental bicycles are available for exploring the neighborhood.
For inquiries and reservations, contact us from here
Please mention the Special Military Rate when making your reservation.
Sunset Terrace Hotel
For inquiries and reservations, call 098-926-5533.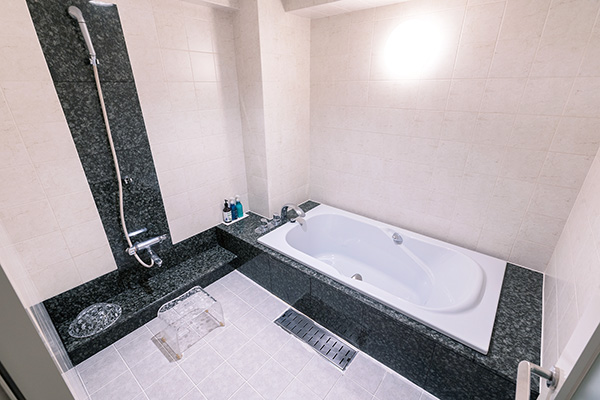 Wide bath with jacuzzi.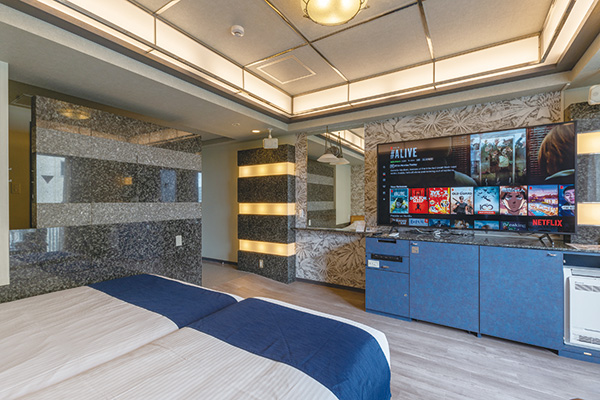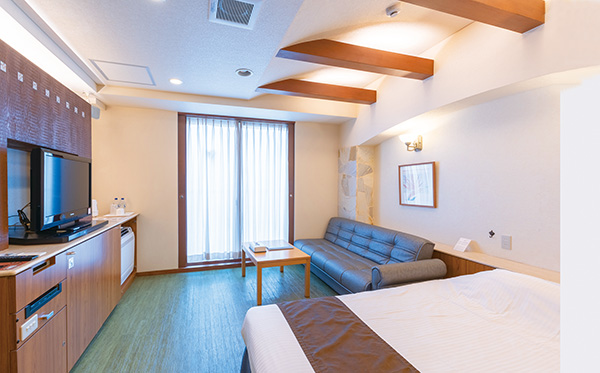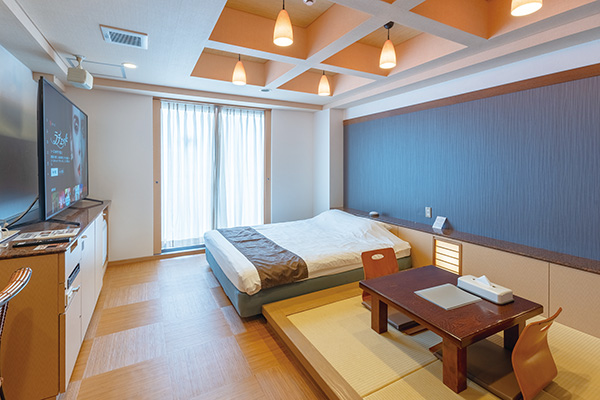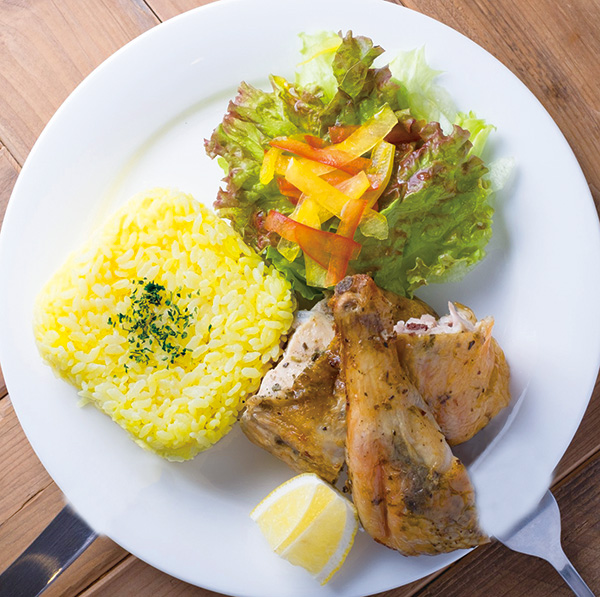 For breakfast, have your one favorite food item and soft drink FREE of charge at Café ENJOY by Miyagi shore!
3-223, Miyagi, Chatan town
Tel: 098-926-5533