レクー沖縄北谷 スパ&リゾート
Lequ Okinawa Chatan Spa & Resort
"Lequ Okinawa Chatan Spa & Resort," a charming new hotel opened in March 2020, in the Mihama Depot Island area offering high quality, luxury amenities, and services. The guests will appreciate the luxury of the rooftop infinity pool and natural hot spring reserved for the guests only. Children under 18 of age stay free, plus long-stay and silver discounts apply. Direct reservations through the hotel's official website offer the most reasonable prices. In June, "Lequ Okinawa Chatan Spa & Resort Premium" will open next door, featuring a private hot spring in each guest room. The entire resort town, with its nearly 160 stores, is at your service all day long.
Start your day with the finest breakfast!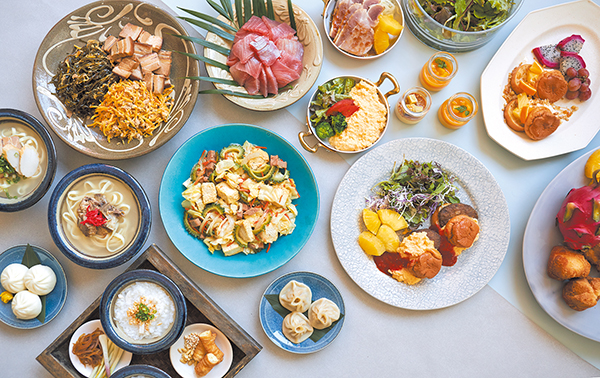 You can satisfy your heart and stomach with a sumptuous daily menu of more than 00 kinds of foods from Okinawan cuisine to Chinese porridge and cafe foods to choose from.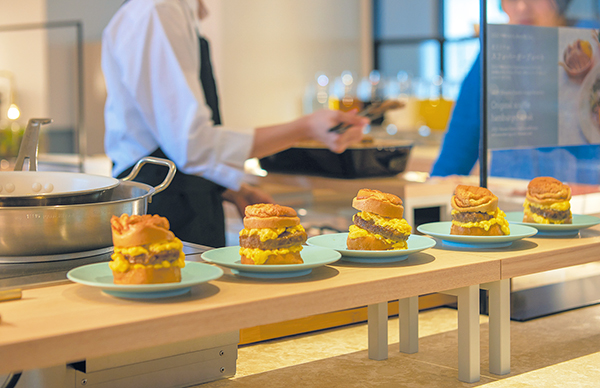 A burger souffle with scrambled eggs and agu pork patty sandwiched in fluffy souffle bun.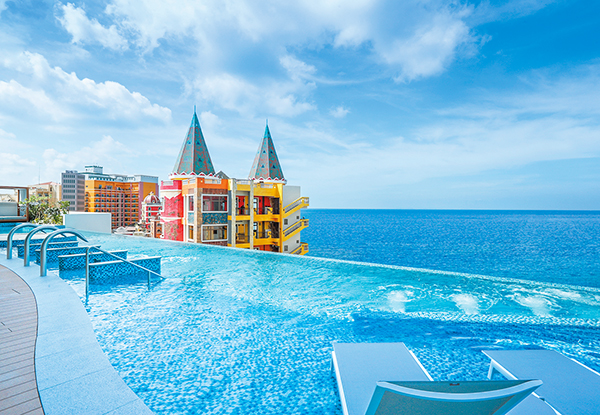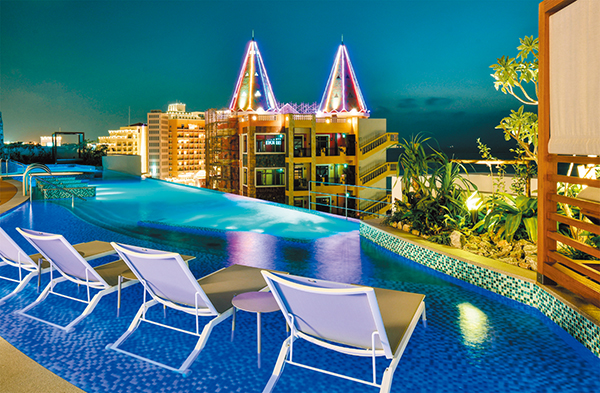 Nothing is better than the sunset over the ocean and the night view of the American Village.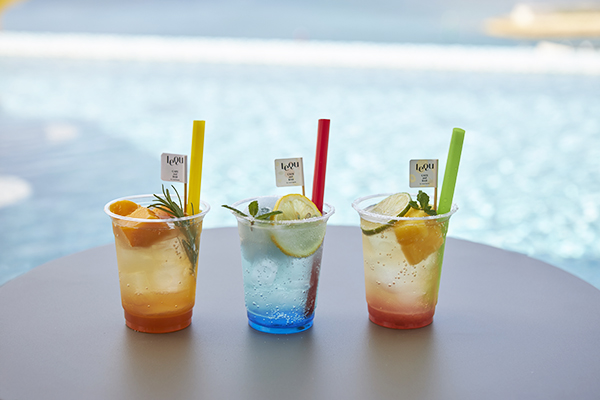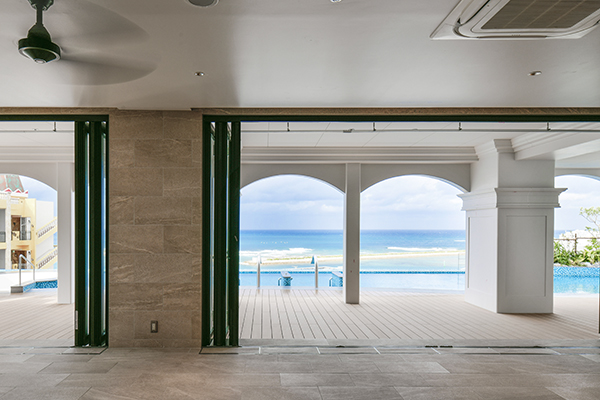 Café & Bar at the spa.