Kitanakagusuku Village / Nakagusuku Village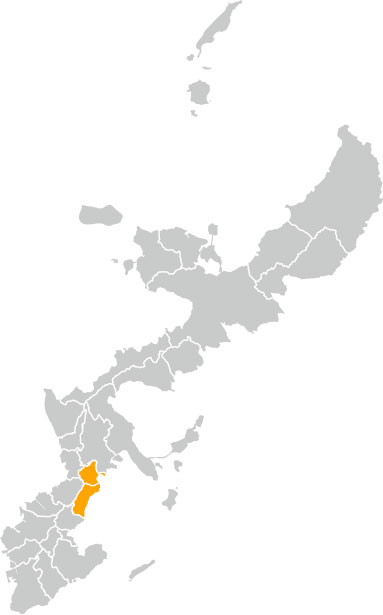 Kitanakagusuku Village is located in the district of Nakagami and is bordered by Chatan Town, Ginowan City and Okinawa City. The village hosts part of a U.S. military base and as a result a number of American-style houses and apartment buildings can be seen there. Some of those houses, however, have been turned into Western-style cafés over the years and now attract visitors from other parts of the island. The village has many historic sites, among them Nakagusuku Castle, of which the famous military commander Gosamaru was lord -- one of the few buildings that survived the Battle of Okinawa relatively unscathed and the best-preserved castle on the island. Popular with tourists, the Nakagusuku Castle Ruins has been inscribed as part of the UNESCO World Heritage. Near the ruins one can also find Nakamura House, a traditional Okinawan house that escaped the damage wrought by the bombing of Okinawa during World War II.
Nakagusuku Village is situated on the east coast of the central part of the island and on the southern part of the Katsuren Peninsula on the Pacific Ocean side. The village faces Nakagusuku Bay and is bisected by Highway 329. The faculties of law, letters and science of the University of the Ryukyus are located in the south part of the village. The area caters to the needs of the student population with many apartments, shops and eateries lining the streets and adding liveliness to the village, while the local residential area still maintains the relaxed ambience of the old days.
Nakagusuku Castle Ruins Park
Specialties of Kitanakagusuku and Nakagusuku villages
Passion fruits, asa (a type of seaweed), orchids, chrysanthemums