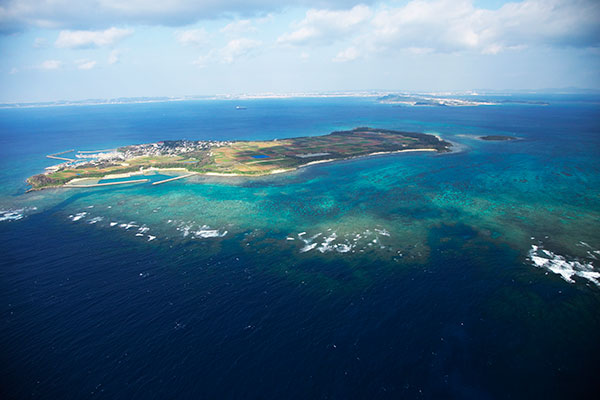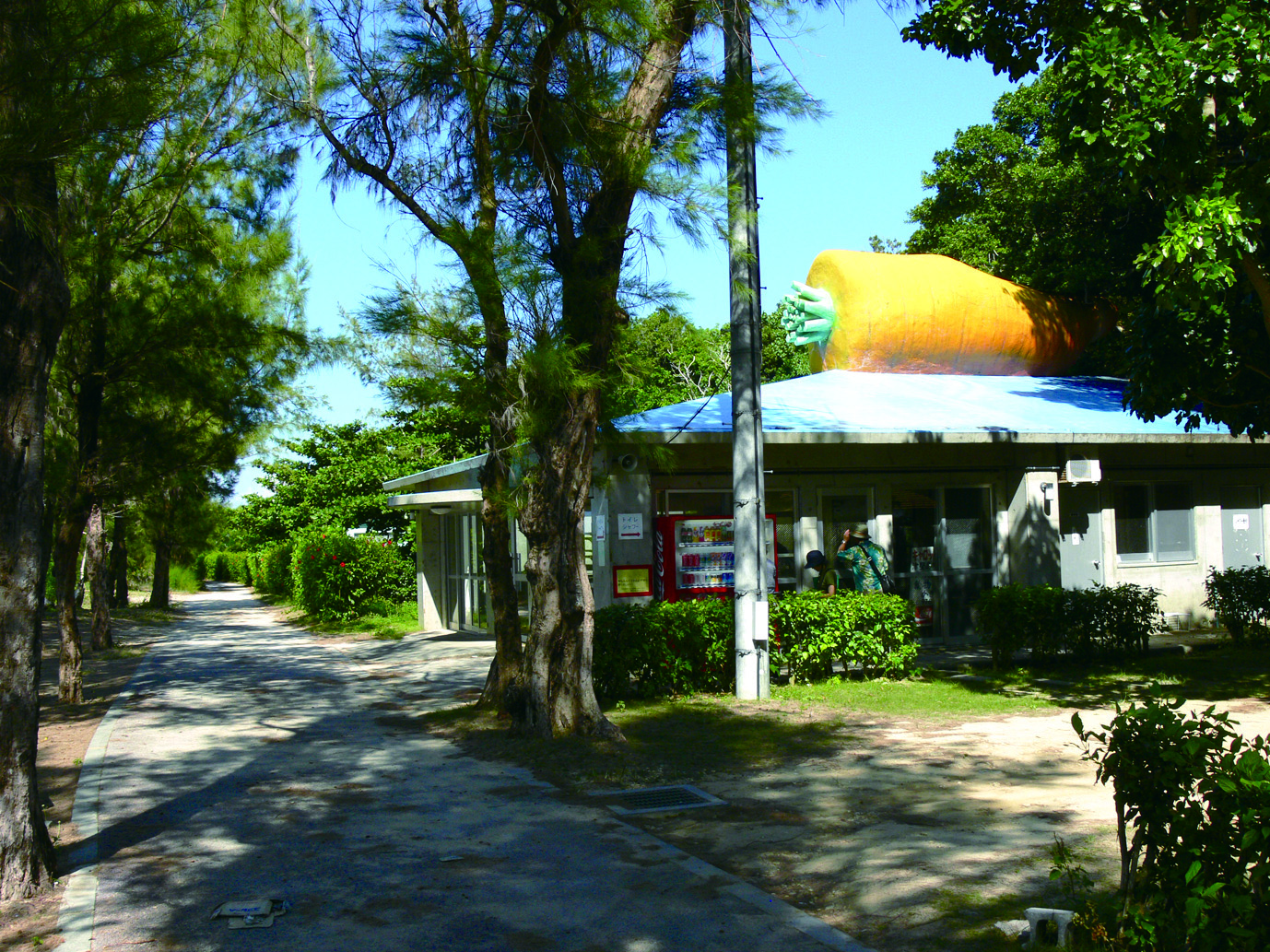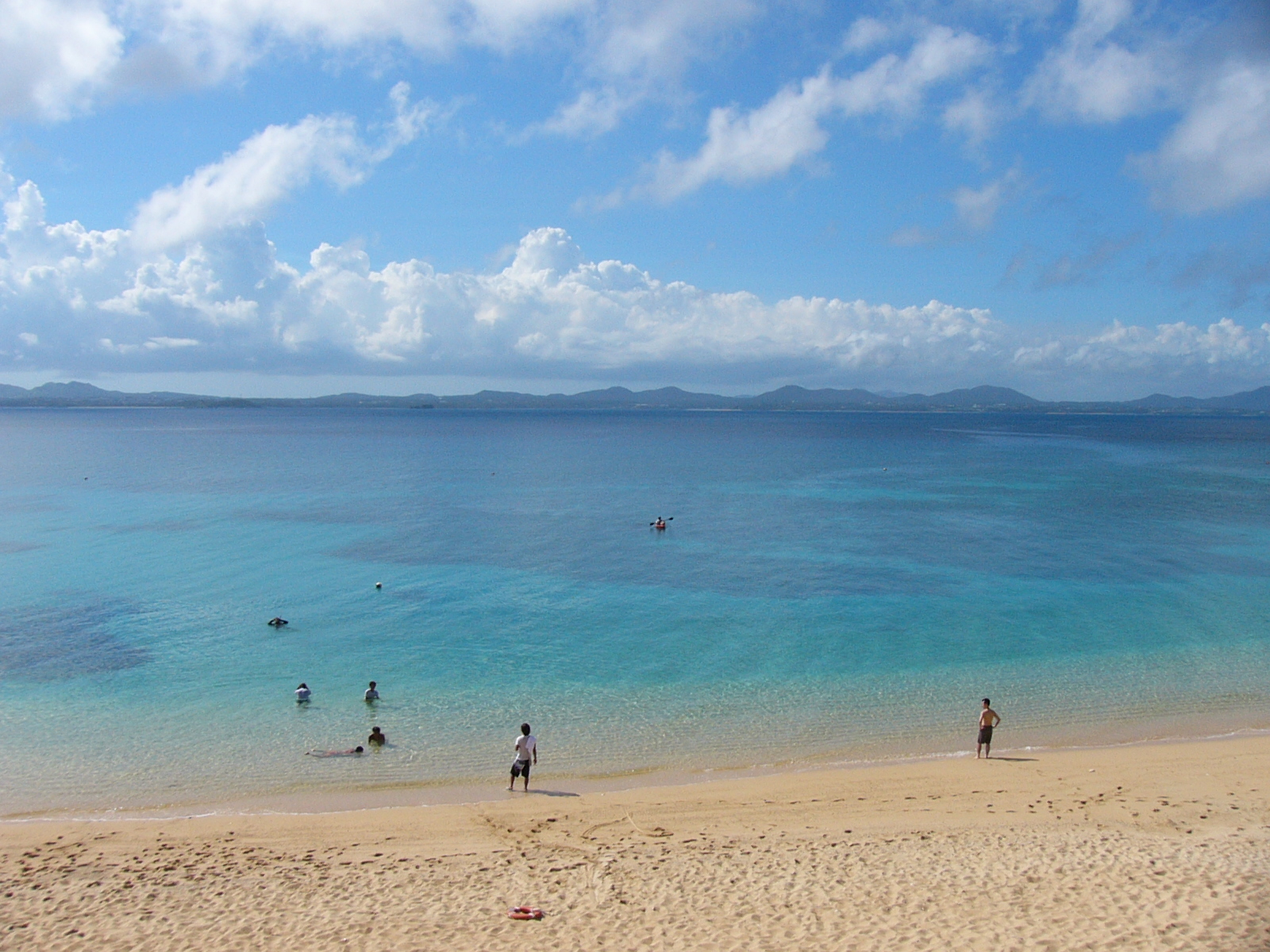 Tsuken Island is easily accessible and an ideal destination for a one-day trip. It can be reached by regular ferry and high-speed boat from Heshikiya Port on the Katsuren Peninsula. The rides take no more than 15-30 minutes depending on choice of transportation. Boats and ferries run five times a day.
Situated to the southeast of the Katsuren Peninsula and only five kilometers away from it, the island is very small with a length of two kilometers from north to south and a width of one kilometer from east to west.
The island's most striking feature and the one that makes it popular with visitors is its rich cultivation of carrots and hence its nickname, the "carrot island." Tsuken's combination of vast carrot fields and views of red-tile roofs on village houses turn the island's landscape into a feast of orange and red as far as the eye can see.
Ringed by beautiful sand, the island is also a popular holiday destination among local families from the main island. During the summer season in particular, families head to Tsuken to enjoy a BBQ.
>>> Click here for more information about getting to the island