Urasoe City / Nishihara Town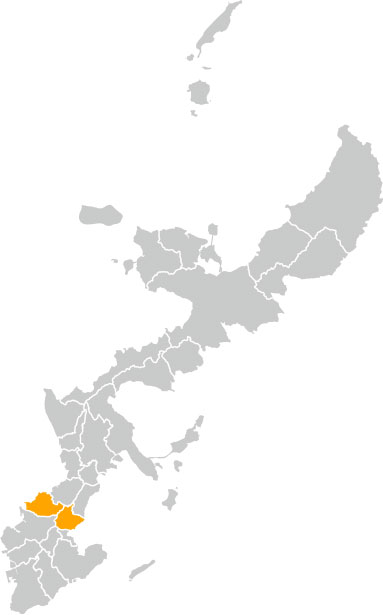 Located roughly between Naha and Okinawa City, Urasoe, Nishihara and Ginowan are known as college towns, with the University of the Ryukyus, Okinawa Christian Junior College and Okinawa International University within a stone's throw of all three cities. Unique shops and eateries catering to students can be found throughout the area. There are also business offices, electronics shops, Makeman (the do-it-yourself home improvement center) and other stores. The area of Urasoe City where the U.S. Marine Corps' Camp Kinser is currently situated is slated to be returned to Japan and is, therefore, attracting attention as a new development site. There are also plans to extend the Okinawa Monorail from Naha to Urasoe City in 2019.
Many American military families used to live in the area called Minatogawa in Urasoe; however, since 2010 most of the houses have been transformed into sweets shops or restaurants and are now popular among tourists.