Mihama American Village is now Pikachu Town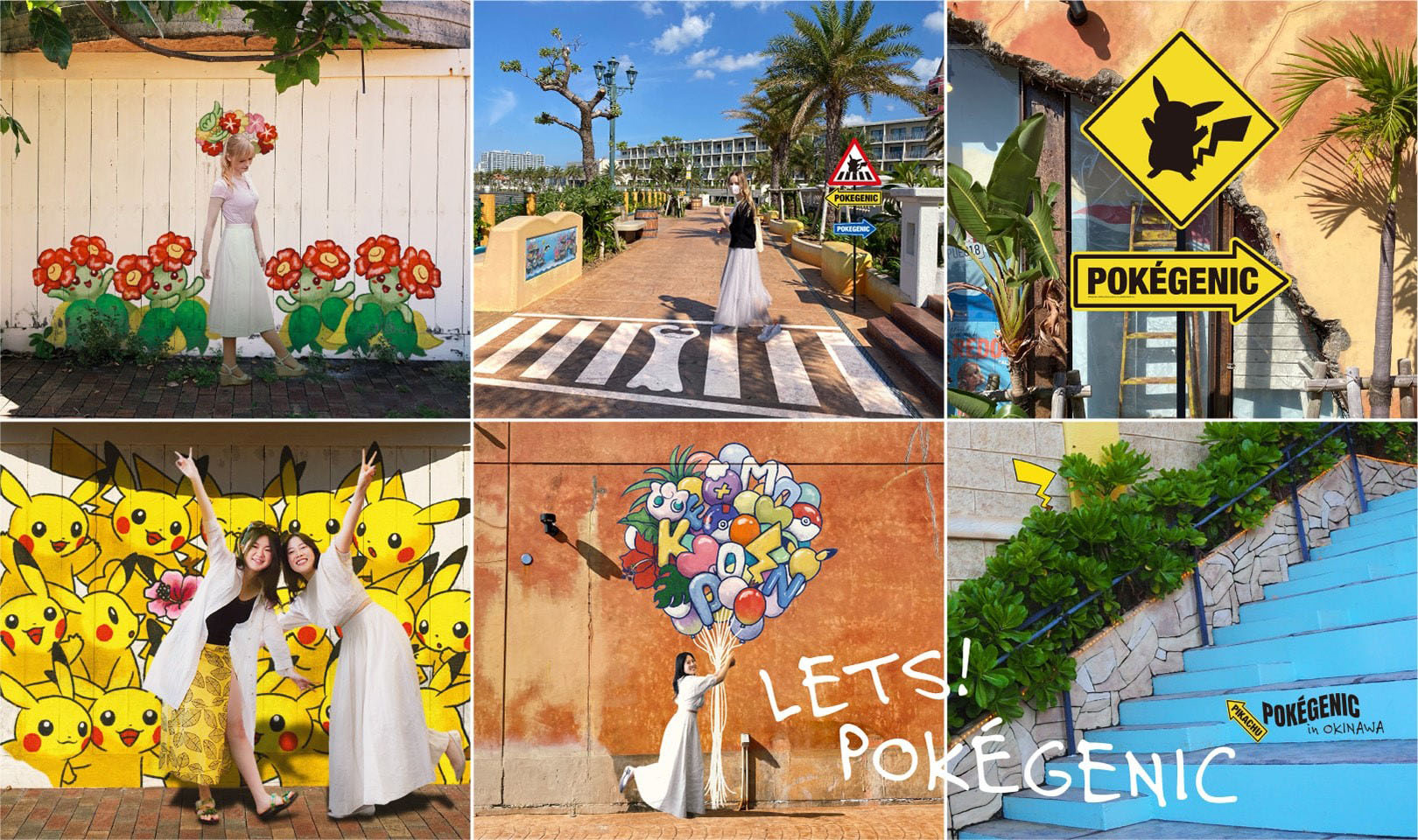 Since late March, Mihama American Village has become a Pikachu Town, part of the nationwide Pikachu travel campaign.
For the event, organizers have created photogenic decorations of Pokemon-related characters, which are placed at locations throughout the Mihama American Village. The aim is for visitors to find, take pictures, share them on social media platforms, and have fun.
The wall art pictures are placed in photogenic surroundings to allow more attractive and memorable photographs. However, because of the ongoing COVID pandemic, organizers remind visitors to keep a social distance and pay attention to their surroundings when taking photos.
In the area, Pokémon hide everywhere. So, look out for signs and Pikachu footprints when in the area. There could be a discovery to be made just around the corner!
Although the main events are in Chatan American Village, some other participants include Okinawa World, Kouri Ocean Tower, Ocean Expo Park and Okinawa Churaumi Aquarium, Busena Marine Park, Bios no Oka, and Southeast Botanical Gardens.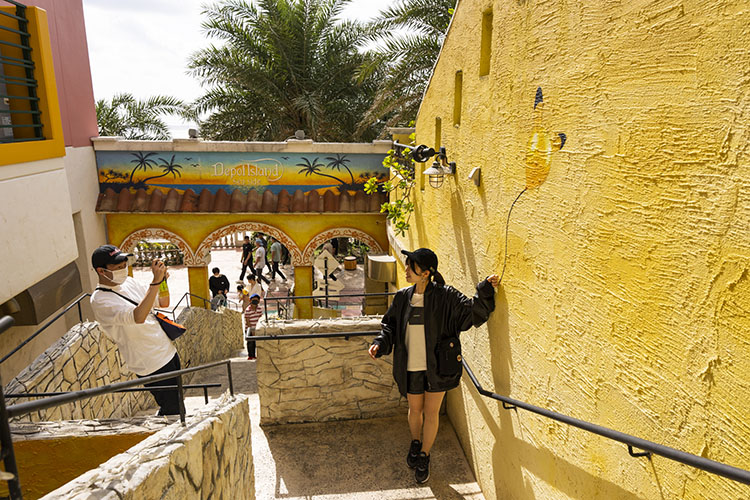 Mihama American Village is now Pikachu Town