恩納ガラススタジオ - ゴルドラビリンス
Onna Glass Studio
Shop. Create... Explore a glass labyrinth!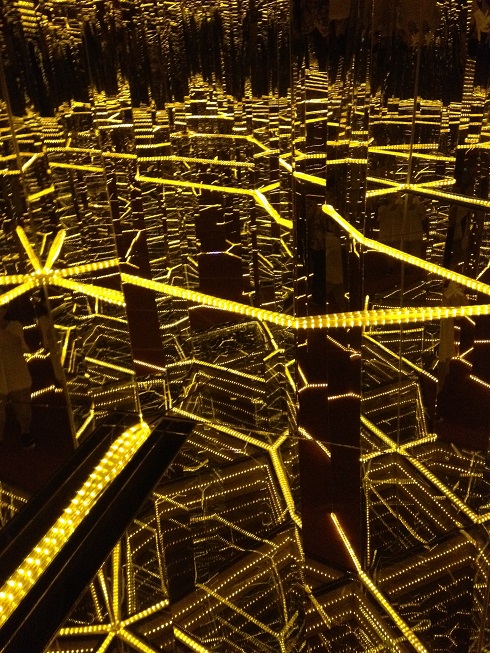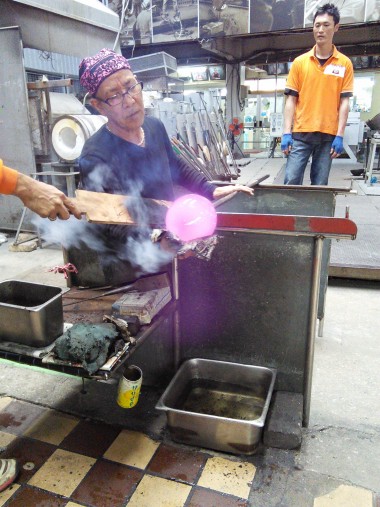 For 40 years, Onna Village's oldest and largest Ryukyu glass crafters and glass-making activity studio has introduced visitors to the beauty and mystery of Ryukyu glass. Two floors of showrooms display an impressive range of glassworks by award-winning Ryukyu glass master Tsugio Miyakuni. Also on offer are two great activities.
Onna Glass Craft Learning Center -- Participants are supplied with all they need to shape glowing spheres of molten glass into colorful awamori glasses, cocktail stirrers or elegant jewelry. A knowledgeable staff guides young and old safely in the creation of beautiful and highly personal mementos of Okinawa. Items need a full day to cool before they can be taken home.
Golden Labyrinth -- You are invited to lose yourself in a maze of floor-to-ceiling glass panels that shift from blue to gold on a path of otherworldly twists and turns. This is a colorful way to begin or end a visit spent browsing Onna Glass's showroom or trying your hand at making your own pieces. Street shoes are not allowed, but a pair of island slippers is yours for the price of admission.
Ryukyu glass-blowing experience
Drinking glass
15 minutes
From 3,024 yen (plus tax)
Ball pendant
15 minutes
From 2,484 yen
Beer glass
15 minutes
From 4,320 yen
Golden Labyrinth
Entry (includes pair of island slippers)
702 yen