リーフ・エンカウンターズ
Reef Encounters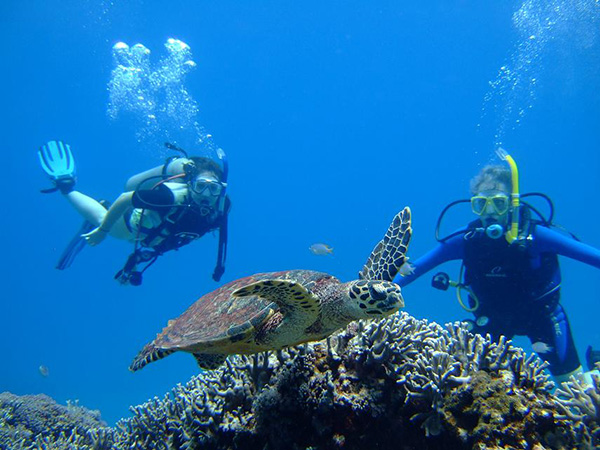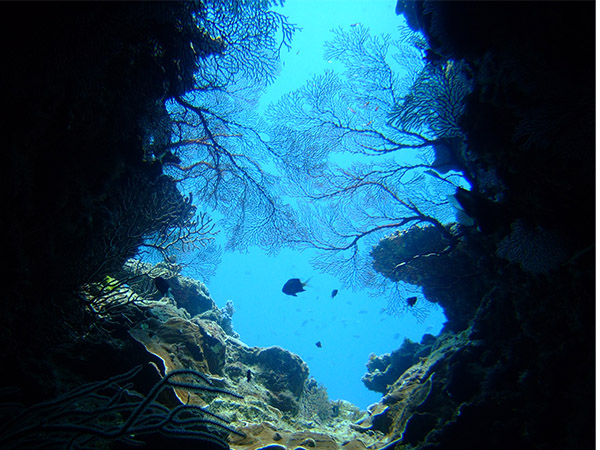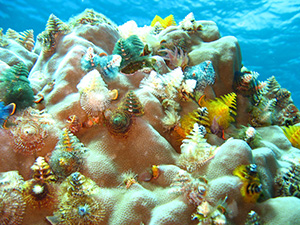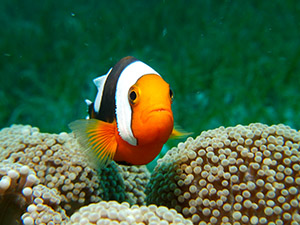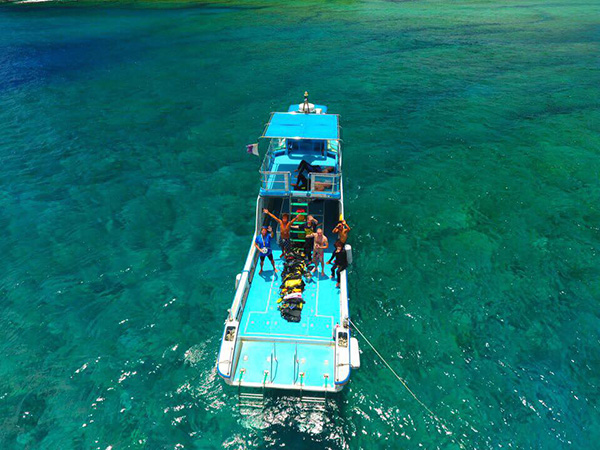 Located in the Hamagawa area of Chatan, Reef Encounters is not just a dive shop but a multilingual guide and training service with staff and instructors from Japan, the U.S., Europe and Asia. Divers of every skill level, from novices to dive masters, will be able to receive certifications while viewing some of the most serenely beautiful underwater locations on earth.
Okinawa is known for having some of the world's best diving. Its location in subtropical Asia makes a variety of diving options possible all year round. Since a basic diving certification takes just three days to obtain, with a bit of planning, Reef Encounters will have even first-time visitors to the islands out among the colorful corals and exotic sea life – and certified – before their vacation is over.
A perfect activity for international visitors
Not from here? Don't worry. Chances are very good that the staff and trainers at Reef Encounters speak your language. They pride themselves not only in their diving expertise but also their ability to answer your questions in English, Japanese, Mandarin, Cantonese, Portuguese or Spanish.
Of course, it's not all about certifications. Reef Encounters has been safely escorting clients to dive spots by land or sea for over 20 years, offering several dive options which include shore or boat dives, day or night, in locations throughout the island chain. Group or chartered, custom tours will lead groups through areas famous for sea life, coral gardens, shipwrecks and even undersea ruins. There are literally hundreds of choices.
A full dive shop also rents or sells any equipment you might need or want including state of the art camera equipment.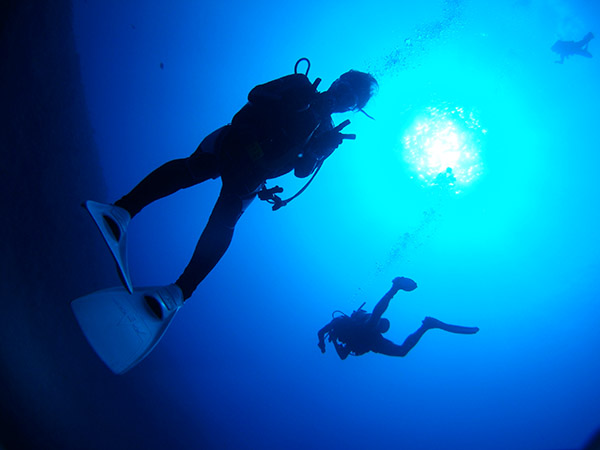 Coming soon
Reef Encounters will be opening a second location just outside Camp Hansen on Oct. 1.
If you haven't seen Okinawa underwater, you don't know what you're missing.
1-493 Miyagi, Chatan
Tel: 098-995-9414
Hours: Mon-Fri 10:00-18:00; Sat-Sun 09:00-17:00