ステーキハウス 四季
Four Seasons — a restaurant with staying power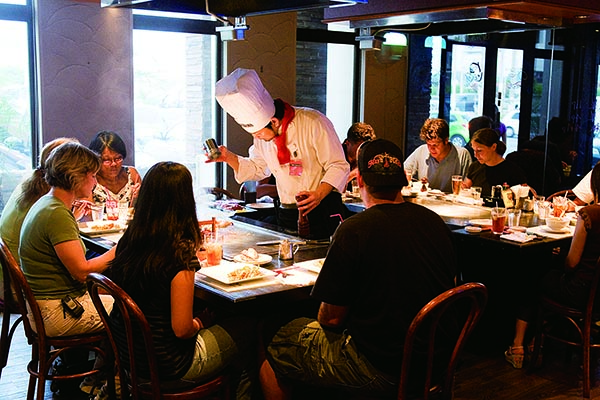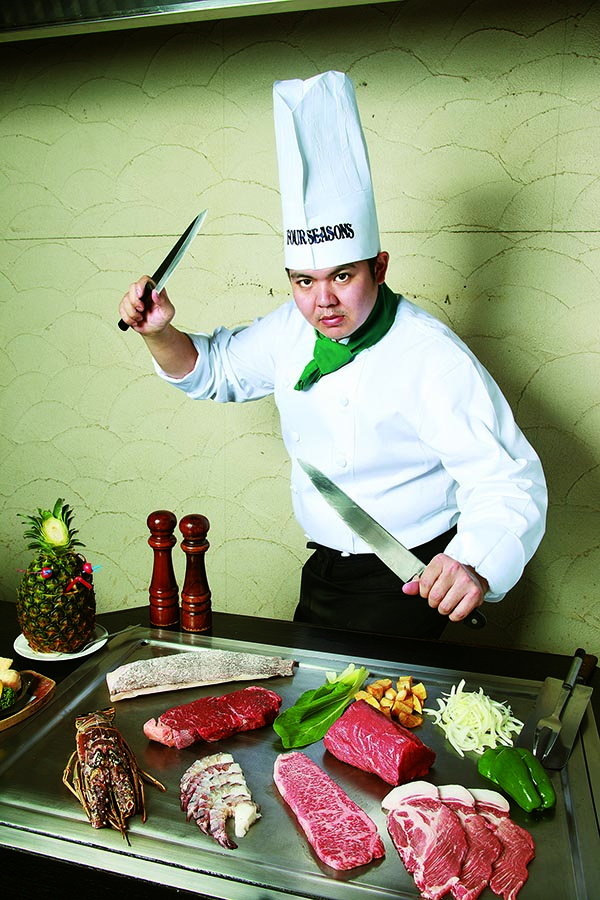 Steakhouse Four Seasons is a long-established restaurant serving teppanyaki in a style that hasn't changed in 42 years, since its opening back in the '70s, around the time of Okinawa's reversion to Japan. The menu offers various steak and teppanyaki dishes that are reasonably priced: grilled chicken thigh for 1,512 yen, rib eye steak for 1,779 yen and domestic Japanese prime beef fillet for 4,320 yen, the highest-priced item on the menu. The restaurant is always packed with couples, groups and families, and the Mihama and Okinawa City branches in particular are filled with U.S. military personnel.
The steak here is definitely worth sampling; the restaurant uses A3 grade marbled beef. (There are 15 grades in Japanese beef: A to C rated 1 to 5, with the best grade being A1.) The steak is trimmed of excess fat and grilled to your satisfaction. Four Seasons offers this high-quality wagyu beef at the best price in Okinawa.
Enjoy this tender and flavorful steak along with your preferred seasonings: salt, pepper, ponzu sauce or soy sauce.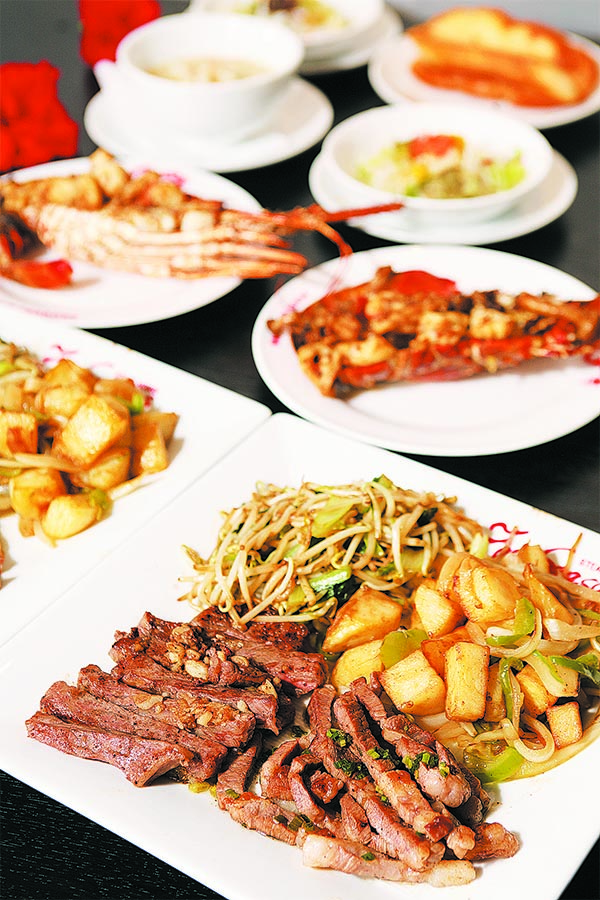 The Hibiscus course, a teppanyaki meal for two, includes aguu, Okinawa's own pork, and your choice of cuts of steak, fresh lobster, mushrooms, appetizers and dessert (from 8,640 yen).
---
Steakhouse Four Seasons, Sonoda main branch
3-1-25 Sonoda, Okinawa City
Tel: 098-933-5731
Hours: 11:00-23:00
Open daily

Steakhouse Four Seasons, Mihama branch
2-5-2 Mihama, Chatan Town
Tel: 098-926-1329
Hours: 11:00-23:00
Open daily
http://www.the4seasons.jp

Steakhouse Four Seasons, Urasoe branch
2-4-5 Iso, Urasoe City
Tel: 098-877-0429
Hours: 11:00-23:00
Open daily

Steakhouse Four Seasons, Awase branch
4-12-13 Awase, Okinawa City
Tel: 098-937-0029
Hours: 11:00-23:00
Open daily

Four Seasons — a restaurant with staying power