ホライズンカレー ワークスオキナワ
Horizon Curry Works
Horizon Curry Works serves great curry dishes with a spicy twist
Although originated in India, curry has become so popular in Japan that it could reasonably claim to be Japan's national dish. Introduced to the country through the British Navy more than 100 years ago, the Japanese Navy and Army adopted the dish and made a tradition to serve it on Fridays. Every school menu in the country also includes curry and rice once a week, so everyone is familiar with it.
Horizon Curry Works on the second floor of the Distortion Seaside Bldg. in the Depot Island complex in Mihama serves delicious curry dishes that make people come back over and over again. Their secret is the original spicy rayu chili oil served on the side, which customers can add to their dish to make it as spicy as they like. Especially families with small children can appreciate that children can have their mild Japanese-style curry while parents can spike their meal to their desired degree.
The prices are reasonable from ¥880 and up with the American Steak Curry topping the list at ¥1,980, and the view over the ocean from the second-floor terrace is free. One of the most popular dishes is the Stone-grilled Cheese Curry at ¥1,380. A bevy of different toppings for the curries is also on the menu. While mostly known for curries, the restaurant has an excellent café menu and a great selection of imported beers to savor while taking in the sunny ocean view. The all-day menu also includes breakfast items such as the popular French toast. Horizon Curry Works accepts credit cards.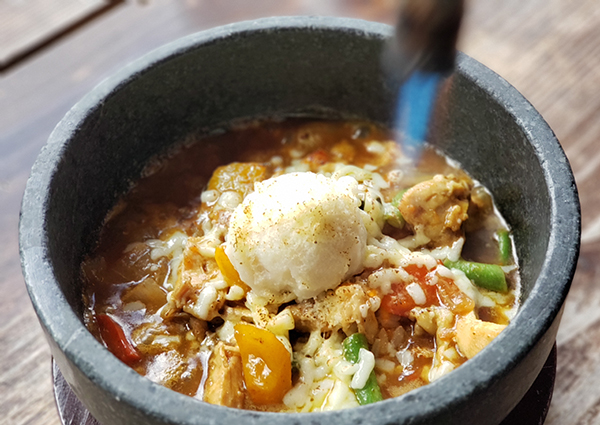 One of the all-time favorites is Stone-grilled Cheese Curry. When served, the dish is baked with a gas burner for a few seconds to melt the cheese.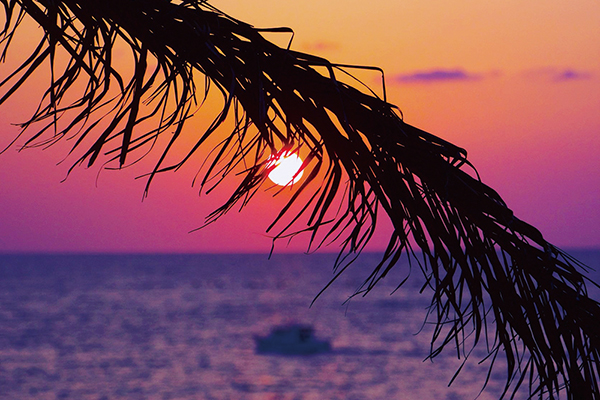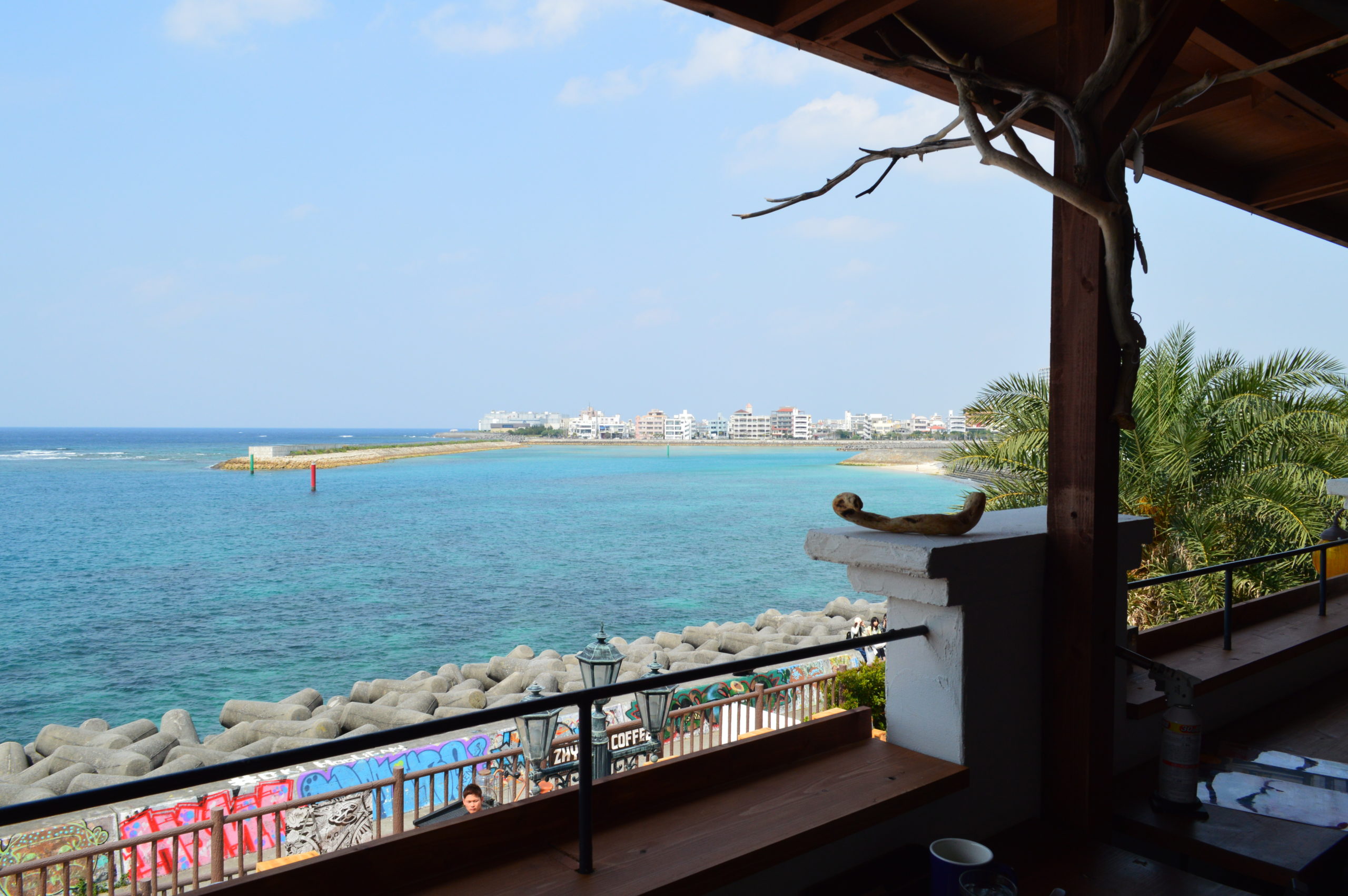 Terrace seating lets you enjoy a slightly different view whenever you visit.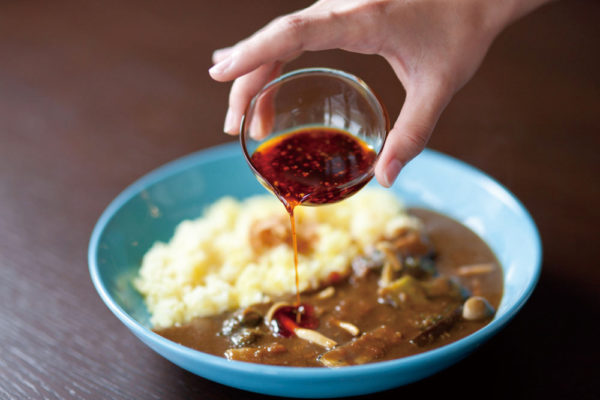 You can spice up the meal to your liking with rayu.