アイリッシュパブ ハウディ
Irish Pub HOWDY
Irish Pub Howdy brings piece of luck and green to Mihama
Besides their world-famous luck, the Irish gave the world and institution of the Irish pub. On the island of Ireland, the pub has been the center of local culture, politics and community for centuries. But the concept has proven so universally accepted that the watering holes with dark wood paneling and Guinness on tap can now be found everywhere in the world, including of course, Okinawa.
The just opened Irish Pub Howdy on the fifth floor of the new Depot Central Building in the Mihama Depot area certainly lives up to the best of Irish pub reputation. It's cozy and intimate, and yes, its walls are paneled with dark wood. In the real pub fashion, most patrons stand by the high counter lining the back wall or gather around equally high small round tables, although the pub has a couple of small tables and chairs to sit down.
However, one does not visit an Irish pub for a sit-down dinner. It's all about popping in to see who's there, having a drink or two and a conversation while standing up. In other words, very casual. Two large TV screens provide the entertainment.
For drinks, Howdy's serves Guinness and Kilkenny on tap priced from ¥600 a glass. Their whisky selection consists of several Irish single malts, but they also have hugely popular Japanese single malts Hakushu and Yamazaki.
Snacks include fish and chips, for ¥770. The pub's Vietnamese style banh-me lunch sandwiches deserve a special mention and cost from ¥600. Other pub-style fare is also available to accompany whatever drinks you choose to have.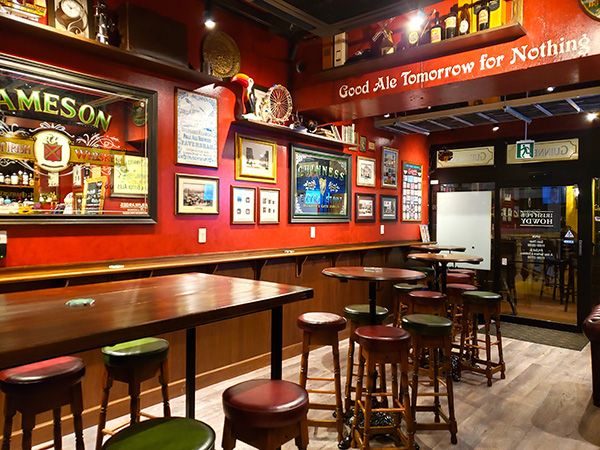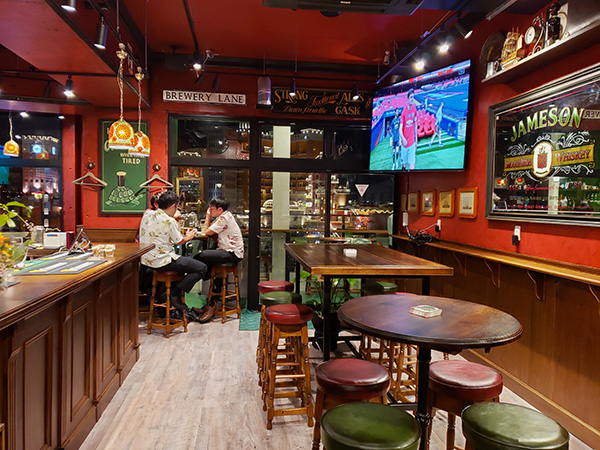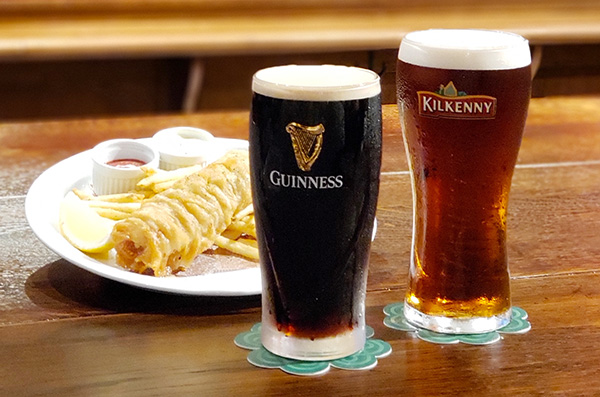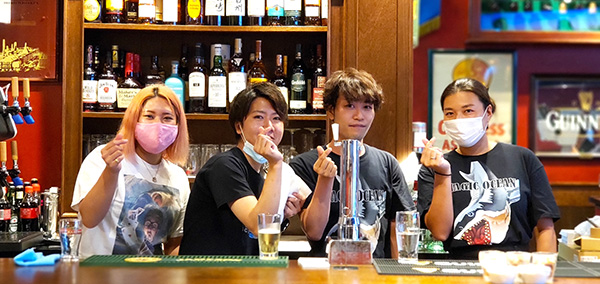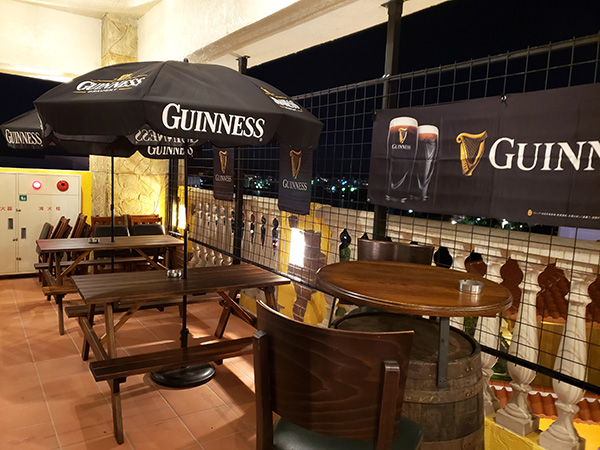 The view from Howdy's outdoor balcony is breath-taking.
34-3 Mihama, Chatan, Depot Central Bldg. 5F
Tel. 098-989-9494

Hours:
Mon. - Thu. 15:00 - 01:00
Fri. & Days before national holidays 15:00 - 03:00
Sat. 15:00 - 01:00
Sun. 11:00 - 01:00
沖縄県中頭郡北谷町美浜3-34 デポセントラルビル 5F
電話番号. 098-989-9494

営業時間:
月~木: 15:00〜25:00
金・祝前日: 15:00〜27:00
土: 11:00~25:00
日: 11:00〜25:00