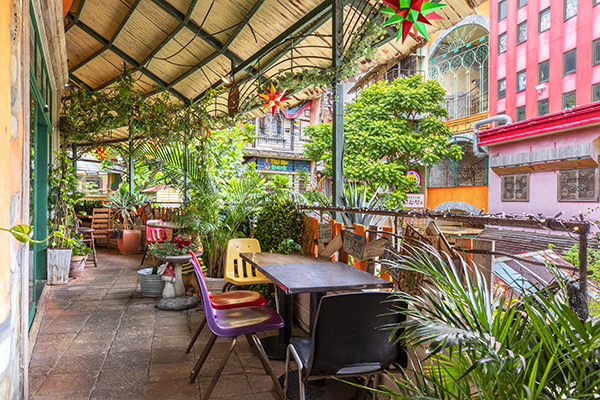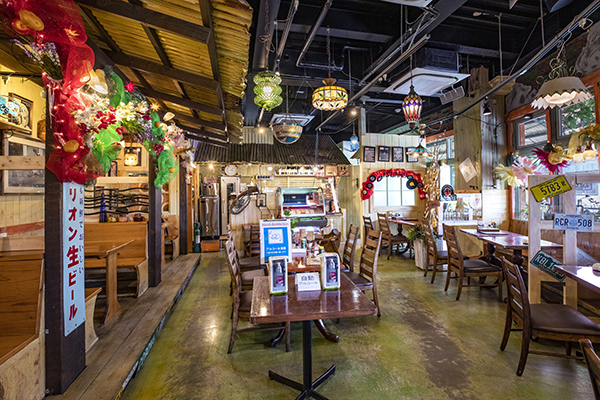 California-style meals in casual ambience

Island Terrace, a California-style restaurant on the second floor of Depot Island E in Mihama, has all the ambiance of an old-style American diner from classic Coca-Cola posters on the wall to 50-style bar stools in the waiting area.
The restaurant seats up to 40 persons, divided between indoors and out on the terrace overlooking one of the many Depot Island entrances. Island Terrace is an entirely non-smoking area. The outdoor deck has fog sprays to cool down the outdoor space during the hot summer months.
According to the staff, the most popular items are the Grilled Chicken Plate and stone-oven-baked pizza. Other dishes include steaks, shrimp, pasta, and spareribs. All are reasonably priced, mostly between ¥1,000 and ¥4,000. A small salad bar and a soft drink dispenser are self-serviced for customers.
The restaurant's very casual ambiance and reasonable pricing make it very popular among families, where even small children find treats on the menu that they will love to eat, while adults can have their favorites, too.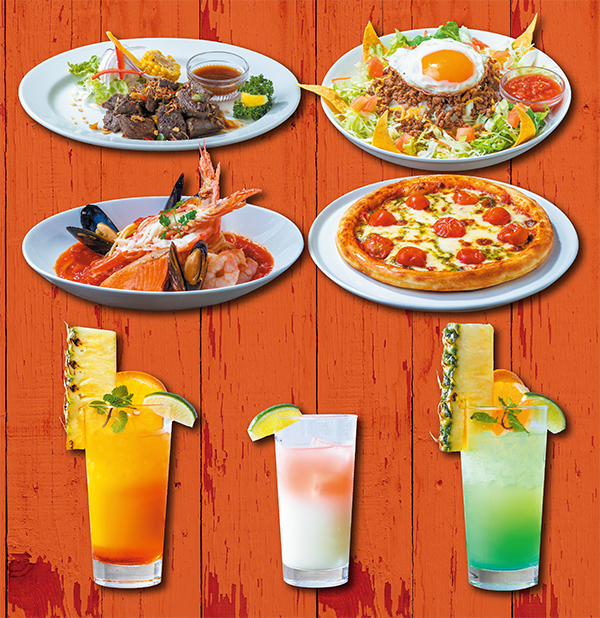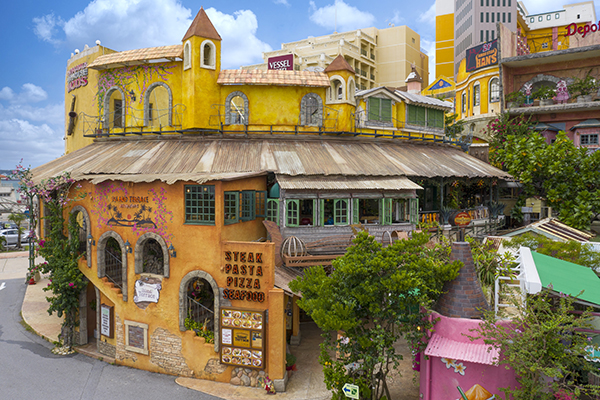 Depot Island E, 2F
Tel: 098-983-7588
Hours: 11:30-16:00, 17:00-22:00
Open daily