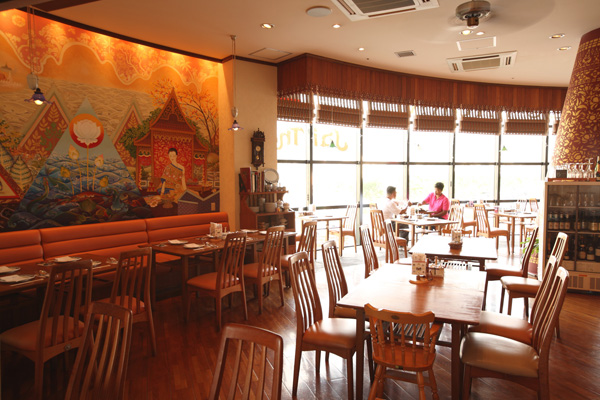 Jai Thai, the first restaurant in Japan to win the Thai Prime Minister's Award, offers authentic Thai cuisine made by a professional chef from Thailand. Its menu features myriad healthy dishes prepared with wholesome ingredients and organic vegetables. The chef is open to requests from vegetarians and customers with food allergies. The lunch special with a choice from four dishes representative of Thai cuisine comes highly recommended, and reasonably priced lunch sets are served until 16:00 on weekends. Jai Thai's extensive menu includes a total of 100 items, all of which are available for takeout. With traditional Thai warmth and excellent hospitality from the friendly staff, the place is always crowded with locals and international customers.
Health benefits of herbs and spices used in our dishes
Lemongrass
Reduces fever, relieves stress and is said to have a diuretic effect.
Kha (Thai ginger)
Aids the digestive system and alleviates inflammation of the bronchi.
Chili
Boosts the appetite, stimulates digestion and relieves stress.
Kaffir lime leaves
Helps regulate digestive organs such as the stomach and the intestines, and aids in cold prevention.
Lime
Relieves stress and fatigue, and aids the immune system.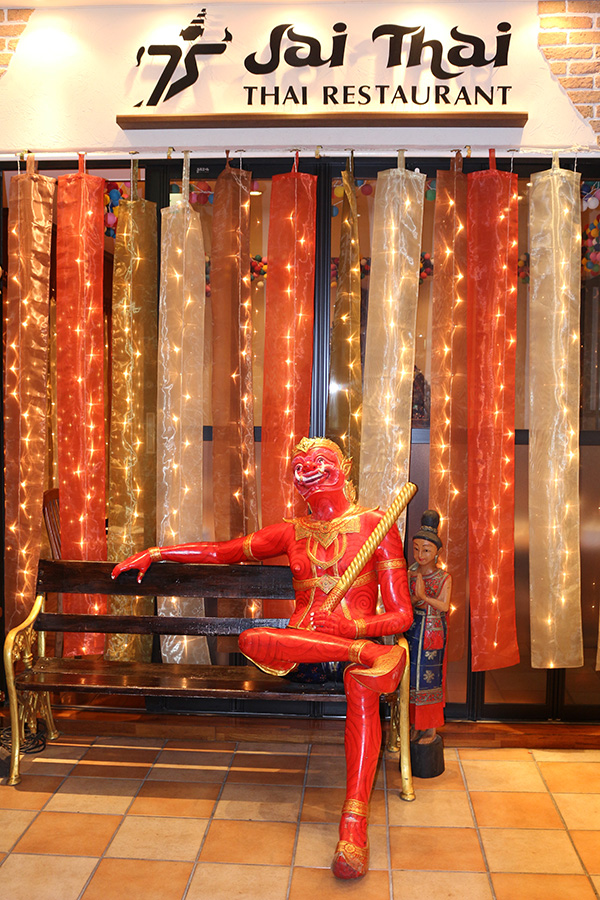 A popular photo spot among tourists, is the gorgeous entrance to the Jai Thai restaurant located on the second floor of Carnival Park Mihama.
Pick up
Weekday lunch specials, from 950 yen
Jai Thai Special Set with a selection from the six most popular entrees, 1,365 yen
Full course Thai meals, from 2,500 yen to 5,000 yen
Vegetarian dishes, from 400 yen
*Last order 22:00