京都ラーメン 魁力屋
Kyoto Ramen Kairikiya
Popular ramen shop now open in Yomitan
The nationally popular chain Kyoto Ramen Kairikiya opened a new branch on Route 58 in Yomitan Village.
What makes this ramen shop different from the others? One thing that stands out is the attention paid to the choice and preparation of each ingredient. Chicken bones are simmered for hours to make their flavorful, clear soup. Additionally, with his family having run a specialty soy sauce shop in Kyoto called Fujita Shouten for many generations, the owner has used this family expertise to create his own "light but rich" soy sauce that is used in all his creations.
Several ramen styles are available; noodles can be ordered firm, medium or soft, but the reasonably priced and extensive menu includes not just ramen but kid's dishes and other items that will appeal to each member of the family. Try the yakimeshi (fried rice), which is made with Kairikiya's special soy sauce and is great on its own or as a ramen accompaniment.
Some popular items
Tokusei shoyu char siu ramen (roast pork, soy sauce flavor)
Regular ¥850
Large ¥950
Extra large ¥1,050
Tokusei shoyu negi ramen (green onions, soy sauce flavor)
Regular ¥800
Large ¥900
Extra large ¥1,000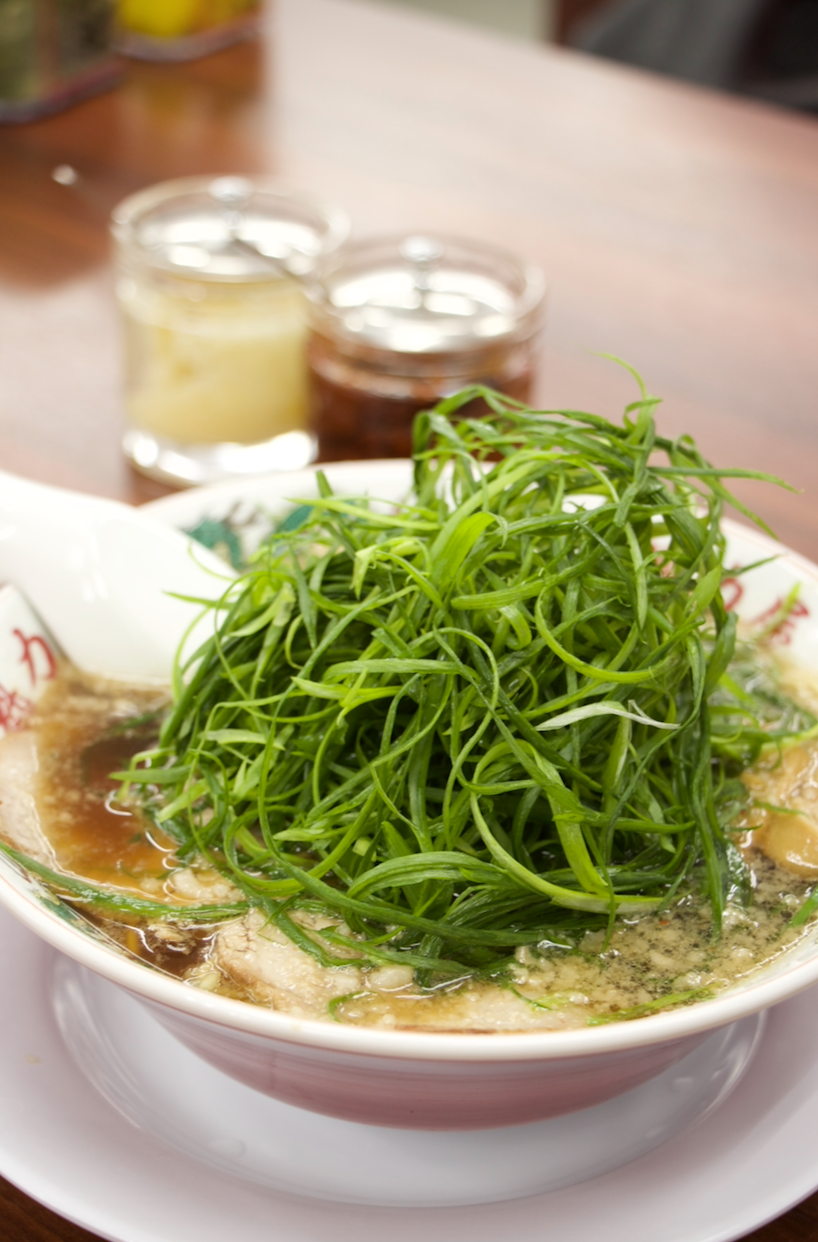 Yakimeshi set (Tokusei shoyu ramen with fried rice) ¥850
*A small bowl of fried rice may be ordered for an additional ¥230 with any ramen order.
*Prices listed do not include tax.
Chatan branch
2-1-14 Mihama, Chatan Town
Hours: 11:00-24:00 (last order 23:00); Fri, Sat, the day before holidays 11:00-25:00 (last order 24:00)
098-989-9039
Open daily
https://goo.gl/maps/xioDnWabyLR2
Aeon Mall Rycom branch
3F Food Court
Hours: 10:00-22:00 (last order 21:30)
098-923-5878
Open daily
https://goo.gl/maps/RvU71mps5b12
Yomitan branch
35-1 Owan, Yomitan Village
Hours: 11:00-24:00 (last order 23:55)
098-989-9999
Open daily