Kona's Coffee presents seductive Hawaii-style delights
Kona's Coffee is a Japanese coffee shop chain with 40 stores throughout Japan. The chain just opened its first Okinawa shop in the American Village in Mihama, Chatan.
The shop on the second floor of its own building is designed in a Hawaiian resort-style with a spacious interior, resort-style furniture, and glass windows that, when opened, make almost the entire shop a vast outdoor terrace. There are large comfortable chairs and sofa-style seats with green plants placed strategically throughout the restaurant. The result is an atmosphere of a luxury resort. Customers could almost expect someone dressed in a muumuu to come and place a lei around their necks upon entering.
The signature product of Kona's Coffee is pancakes and all delicious toppings that customers can pile on them. And who can resist tropical fruits of every kind and mountains of whipped cream and soft ice cream on top of freshly made pancakes?
Kona's Coffee also sells Hawaiian coffee brands grown on the slopes of Hualalai and Mauna Loa mountains on the Big Island of Hawaii. Hawaiian coffees are considered the top brands in the world, and coffee used in the shop is roasted on the premises.
But Kona's Coffee is not only about coffee and pancakes. They also have a complete menu of Hawaii-inspired meals such as Loco Moco Hamburger Steak and Hawaiian Grilled Short Ribs. Great burgers and Hawaiian beers are also available. The portions are large enough for a parent and child to share. Highchairs for small children are available.
The menu is in Japanese but lists the dishes' names in English, and the complete English language menu is in the works.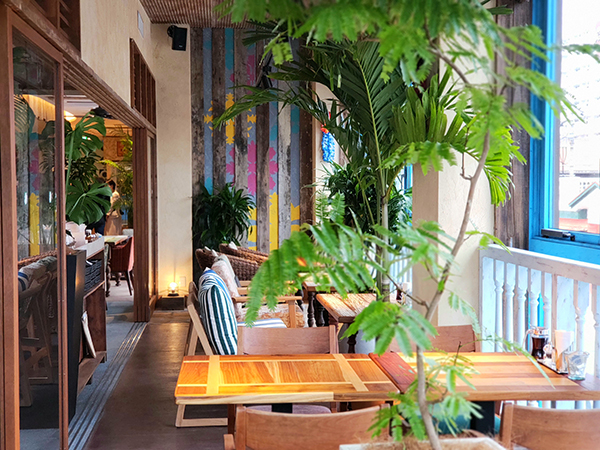 Opening the windows along the walls turn most of the café into outdoor terrace.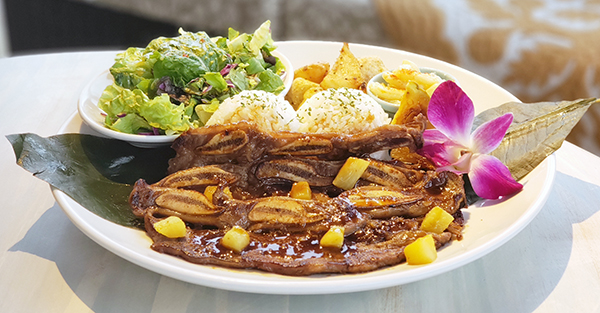 Hawaiian Grilled Short Ribs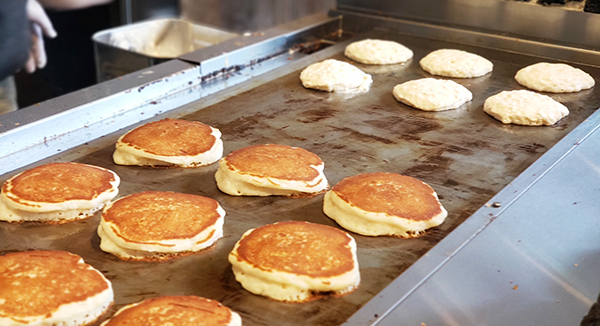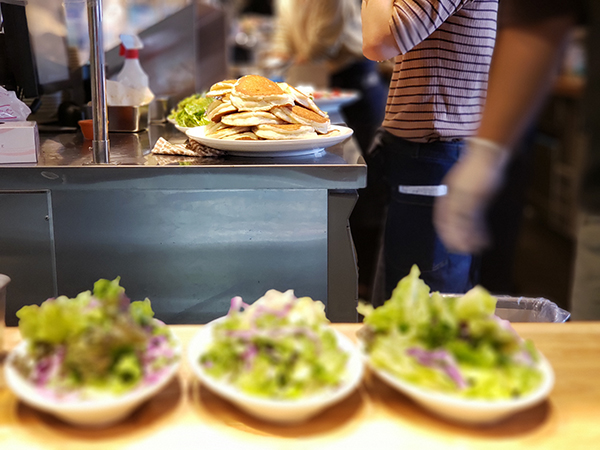 Pancake are the signature item of the café.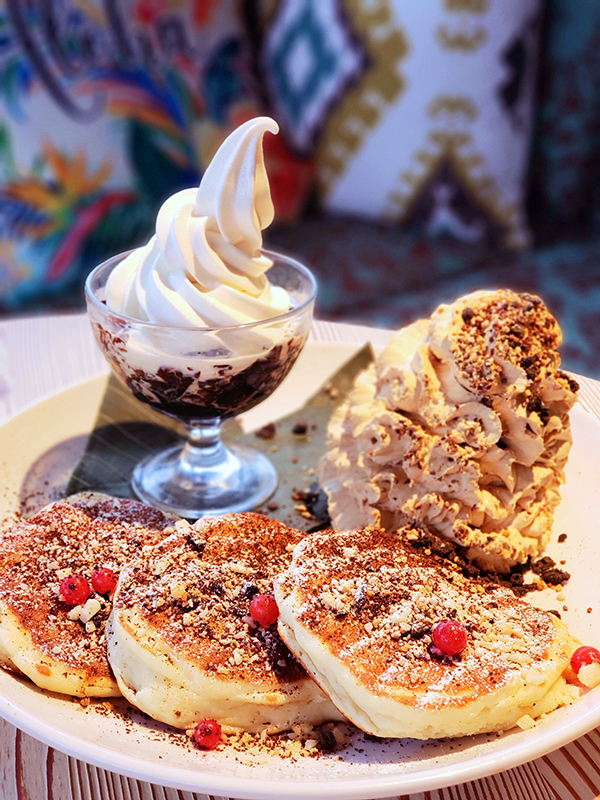 This is what ends your diet.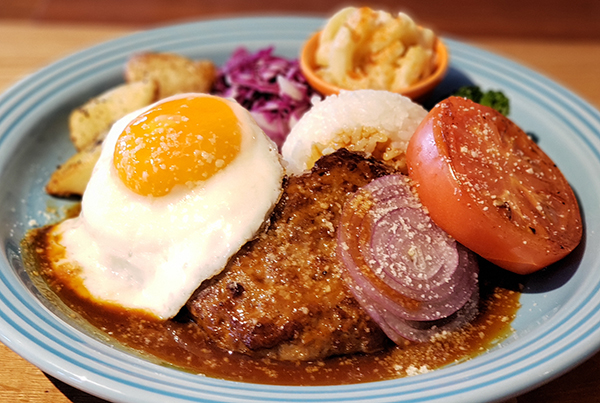 Loco Moco Hamburger.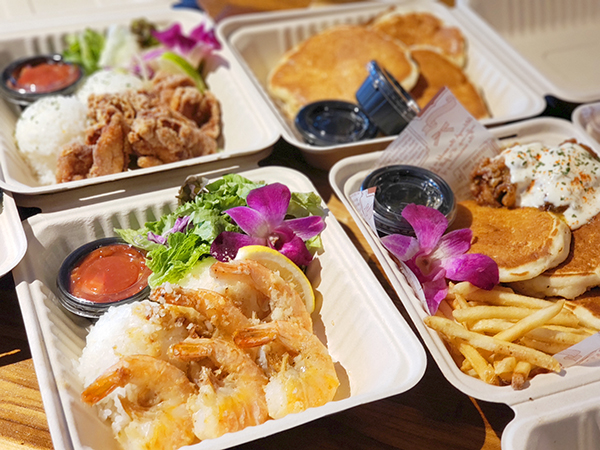 Take outs are available.
American Village, Chatan
Tel: 098-983-7500
Open:Mon – Fri 10:00 – 22:00 (L.O. 21:00)
Sat – Sun 9:00 – 22:00 (L.O. 21:00)