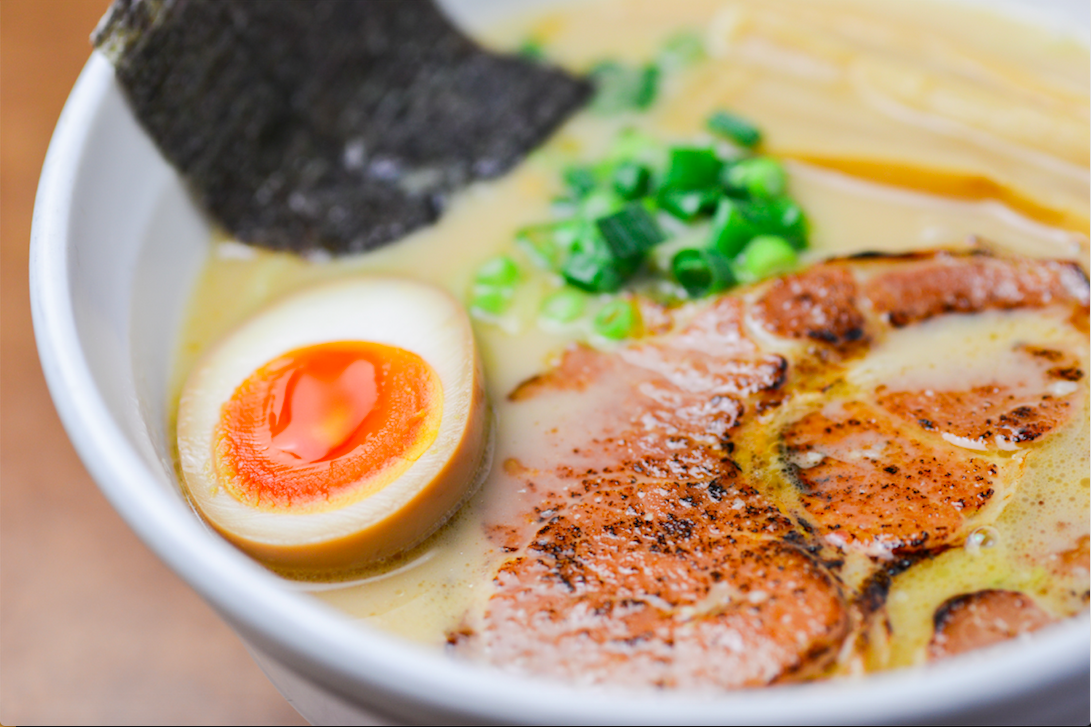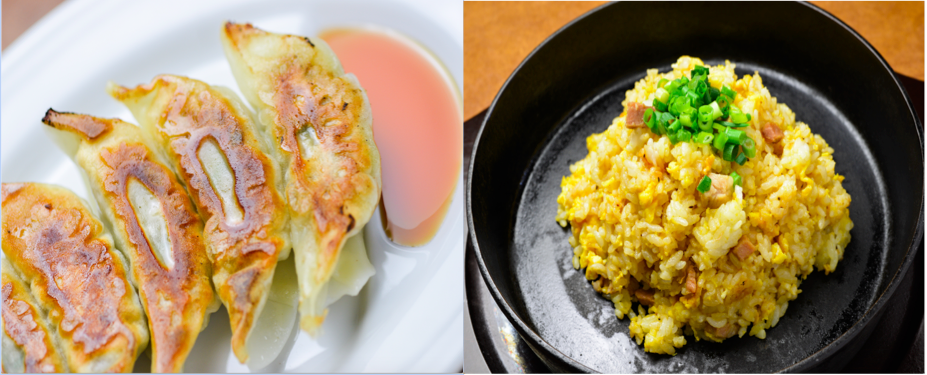 How hot will you go?
Although there are countless ramen shops on the island, each with its own particular recipe, Gadou Ramen specializes in spicy ramen. Its signature dish, Volcano Spicy Noodles, comes in two variations – standard and extreme -- and is served in a hot stone bowl, while its soup is brought separately. The spicy soup and thick noodles combine perfectly on the sizzling surface and can't be missed. You can choose your level of spiciness from 1 to 100 for standard noodles and 200 to 1,000 for extreme, with an additional gram of pepper used for every level and a hotter red pepper after reaching a certain point. Gadou will give a coupon to customers who order the hottest level and finish the noodles only or the noodles and soup, with photos of winners hung on the wall. Credit cards are accepted, and you can get a free plate of gyoza if you bring this page to Gadou.
Popular Spicy Ramen Choose your spice level at no additional charge.
Volcano Spicy Noodles ¥980 Level: 1-100
or
New!! Volcano Spicy Noodles EXTREME ¥2,000
Level 200-1,000
Get coupons
Finish noodles & soup and receive ¥3,000 in Gadou coupons!
Finish just noodles and receive ¥1,500 in Gadou coupons!
Other options:
Original Ramen (choose from salt, miso or soy sauce soup) ¥780
Stone plate of fried rice ¥680
Gyoza ¥350
Char Siu (roasted pork fillet) ¥280
Pork bowl (shredded) ¥350
①Noodles are served in a hot stone bowl.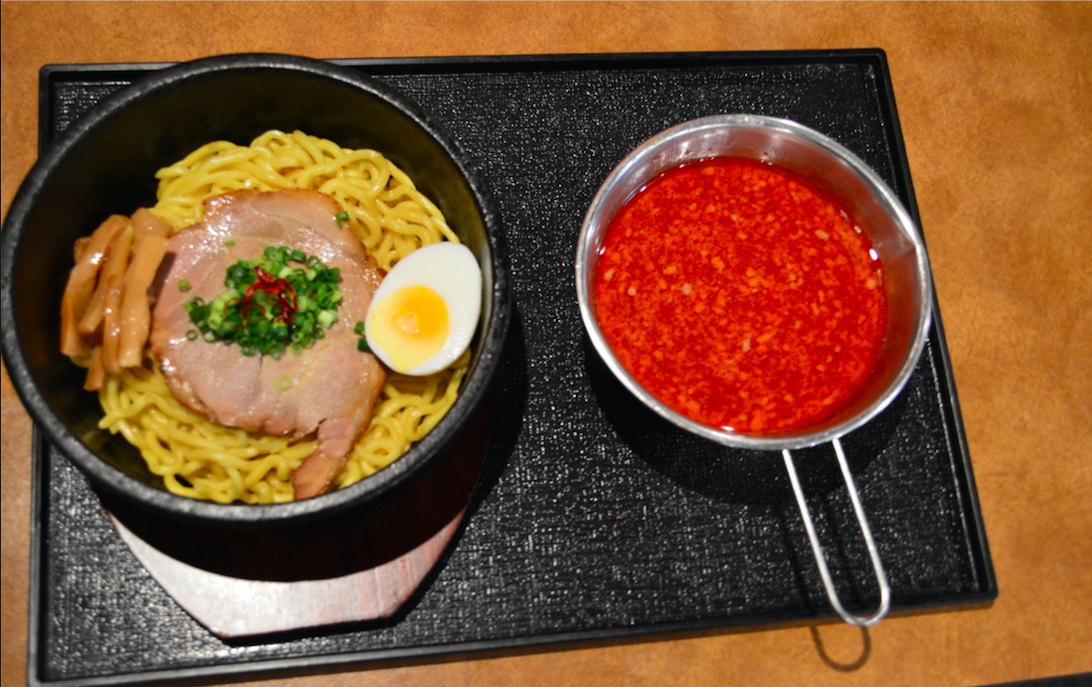 ②Pour spicy soup into the bowl.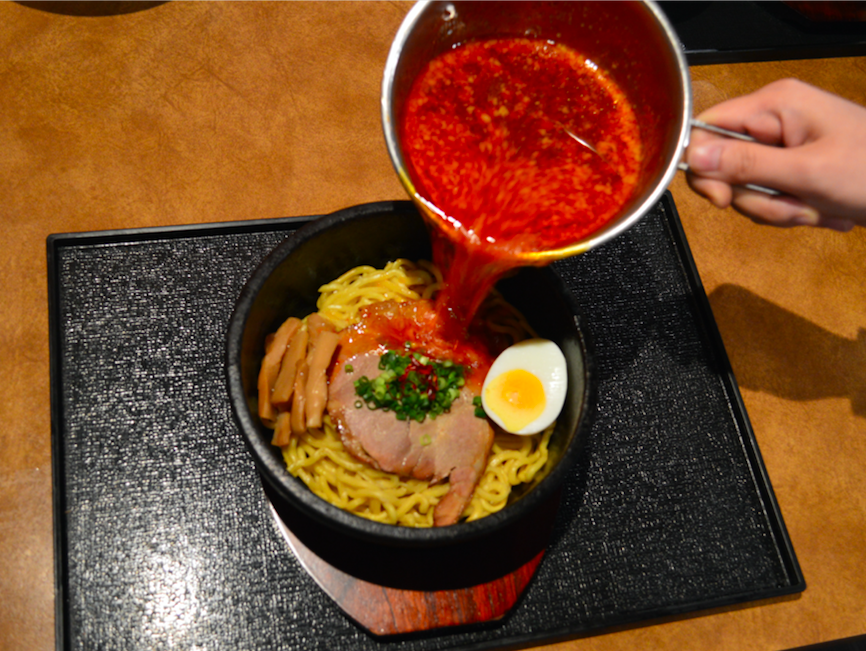 ③Enjoy!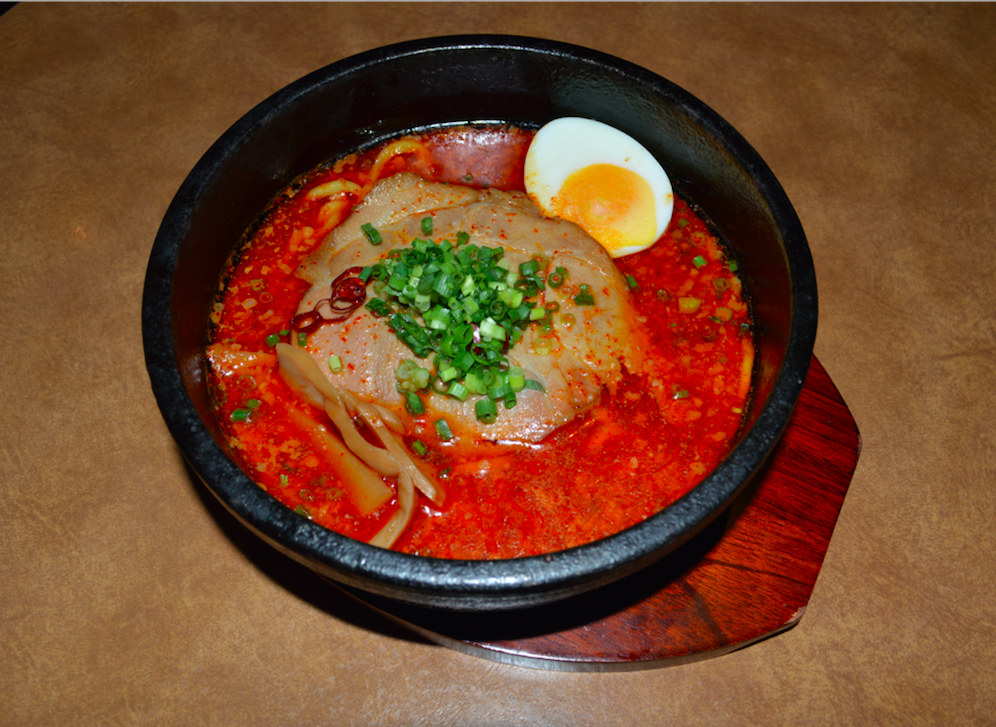 2-2-11 Mihama, Chatan Town
Tel: 098-936-2113
Hours: 11:00-15:00, 17:00-22:00; Sat, Sun 11:00-22:00
Open daily