やっぱりステーキ 北谷美浜店
Yappari Steak Chatan Mihama branch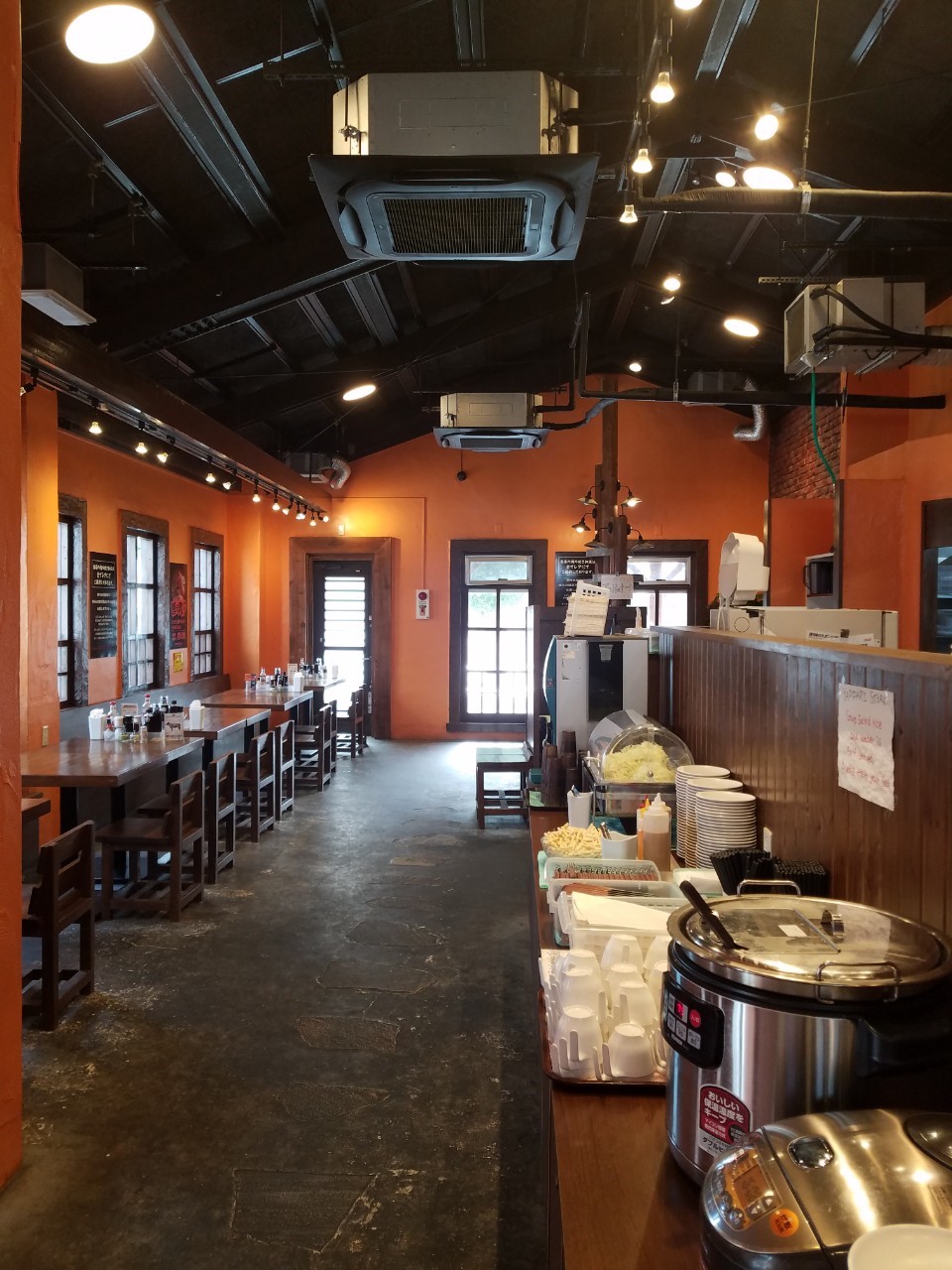 Visit Yappari Steak for Mouth-Watering Steaks!
Okinawa is home to many steak restaurants of different types to meet all preferences. Up until 1972, Okinawa was under the US military administration and during those 27 years before her reversion to Japan, many businesses were given the "A" Signs, or US military approval, to food and beverage establishments and entertainment businesses. Some steakhouses and teppanyaki restaurants from back then are still in operation, offering their delicious fares that keeps people coming back time and time again.
Although it's only been a few years since the restaurant, Yappari Steak opened its doors, it has garnered great popularity on the island where steaks have been enjoyed for many decades. That's because Yappari Steak offers delicious steaks for a reasonable price, at only 1,000 yen per 200 grams. They have a wide range of meat selections including lean red meat, sirloin, filet, aitchbone, top blade, and hamburg steaks. Rice, salad, and soups are available at all-you-can-eat, and if you think you can pack a little more, you can order additions, again at reasonable prices. The steaks at Yappari Steak are served on sizzling hot lava stone plates which makes the meats juicy and delicious from the effects of infrared heating.
<Popular Selections>
Lean Red Meat Steak
1,000 Yen for 200g
1,480 Yen for 300g
1,980 Yen for 400g
+500 Yen for Additional 100g
Filet Steak
1,480 Yen for 150g
1,980 Yen for 225g
2,480 Yen for 300g
+700 Yen for Additional 100g
Sirloin Steak
1,680 Yen for 200g
2,980 Yen for 400g
750 Yen for 100g
+750 Yen for Additional 100g
Make your choice at the ticket machine.
Yappari Steak's Mihama location is along Route 58, near the entrance to American Village.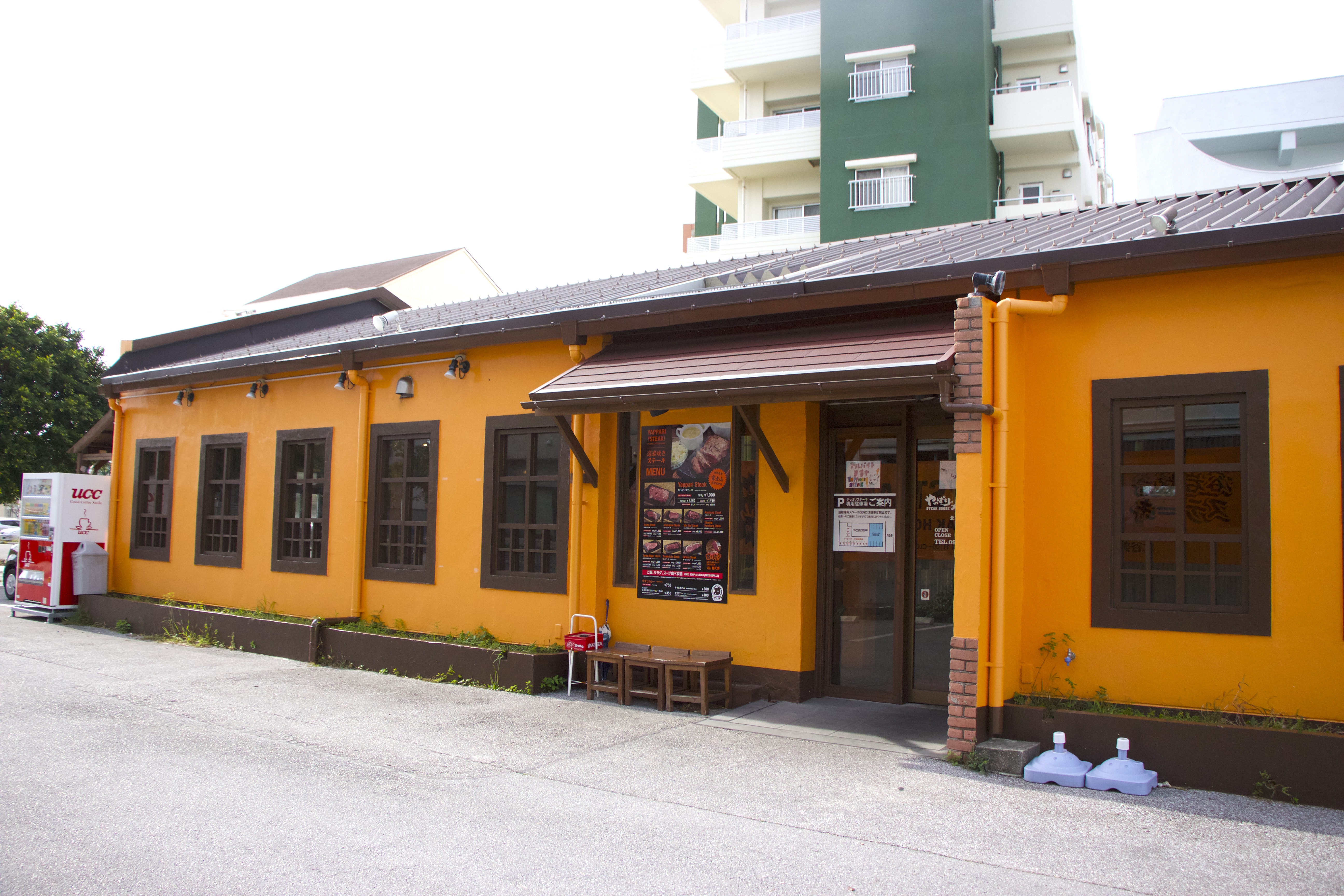 Delicious, sizzling hot steak served at your table.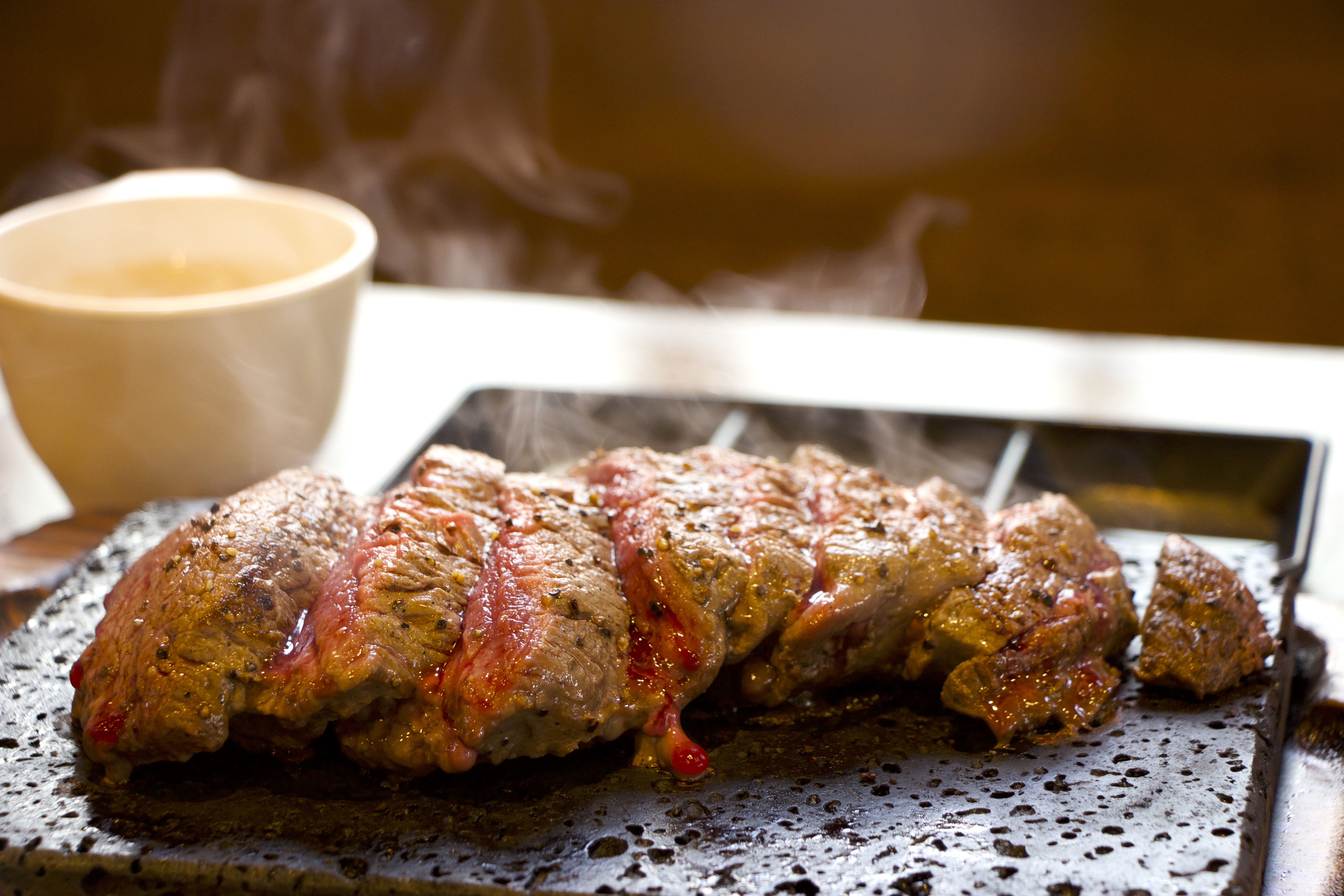 Yappari Steak Chatan Mihama branch
Tel: 098-936-2955
Hours: 11:00-24:00 (Last order 23:00)
Open daily
Yappari Steak Chatan Mihama branch
Yappari Steak Chatan Mihama branch
Tel: 098-936-2955
Hours: 11:00-24:00 (Last order 23:00)
Open daily