猫カフェ プチマリー
Cat Café Puchi Marry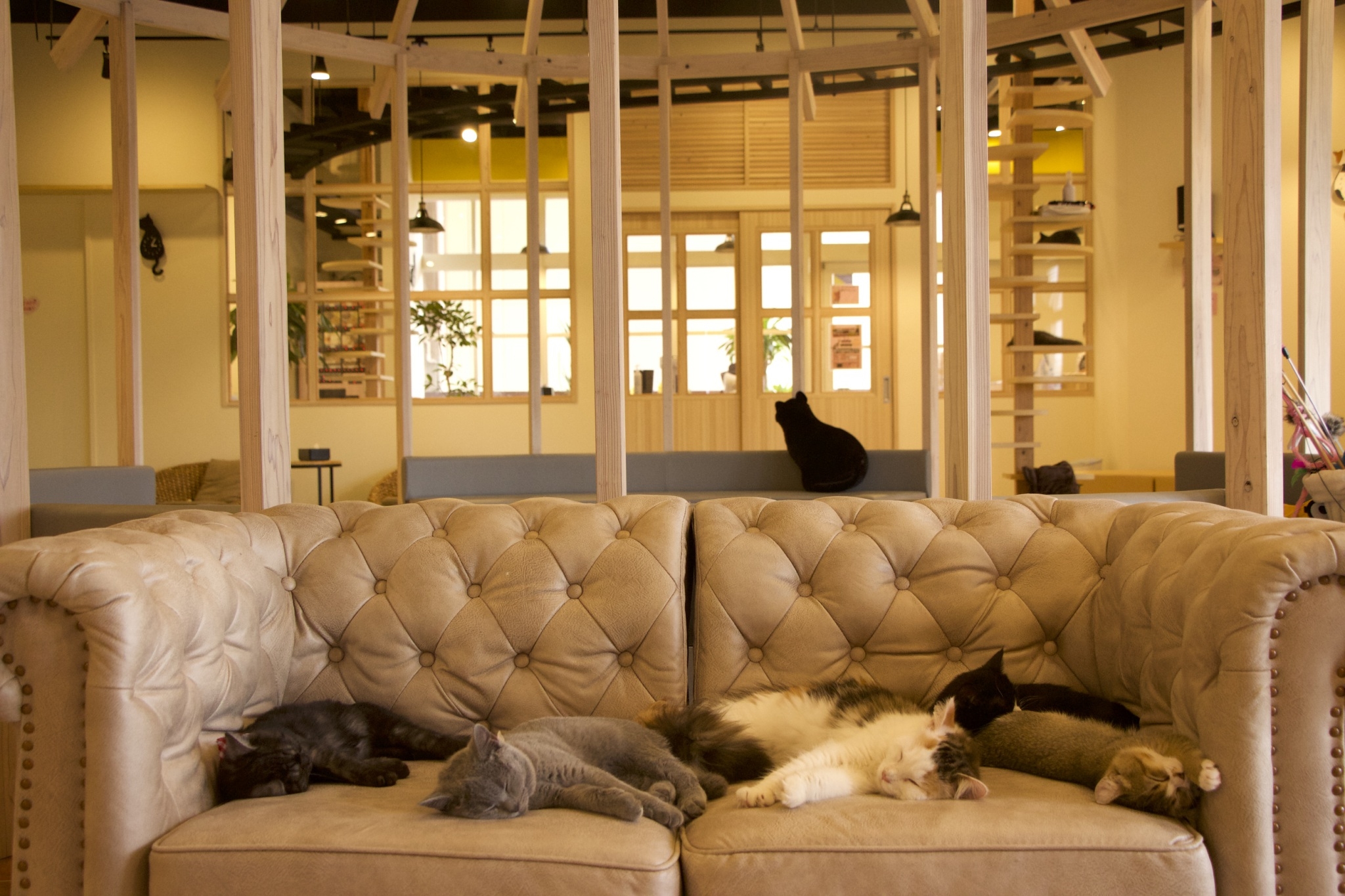 Relax and unwind at the kitten café
Mihama American Village in Chatan continues to attract both locals and visitors with the many cool and unique shops, delicious foods and beverages, and many other fun things to see and do. On the 2nd floor of the Seaside Square Building sandwiched between Makeman and Depot Island is Puchi Marry, a cat café that just opened its doors in February, and has been the talk of the town lately. What makes Cat Café Puchi Marry different from the other cat cafes on the island? Cat Café Puchi Marry specializes in kittens! In the big, open interior, there are approximately 20 breeds of kittens happily being cute, cuddly and adorable. Puchi Marry is the only kitten café in Okinawa and here, you can play and feed the various breeds of kittens including Bengal, Scottish Fold, Munchkin kittens and other purebred pedigrees. They also offer free Wi-Fi, and Nintendo Switch and PS4 games for you to kick back and enjoy. If you're a cat lover or a friend or family of a cat lover, this is a great place to spend the whole day. Their rates are basically time-based, but they also offer all-day rates that include free refills on soft drinks (2,300 yen on weekdays, 2,500 yen on weekends, before tax).
The café is full of toys for the kittens and they'll love you to play with them. Seeing the frisky kittens run around playfully, or suddenly deciding to take a nap, or just being incredibly lovable will make you forget your daily stresses and soothe your mind and soul. Drop by and relax with the kittens at Cat Café Puchi Marry!
Snack for the kittens (from 300 yen before tax). The affectionate kittens asking for more snacks will steal your heart.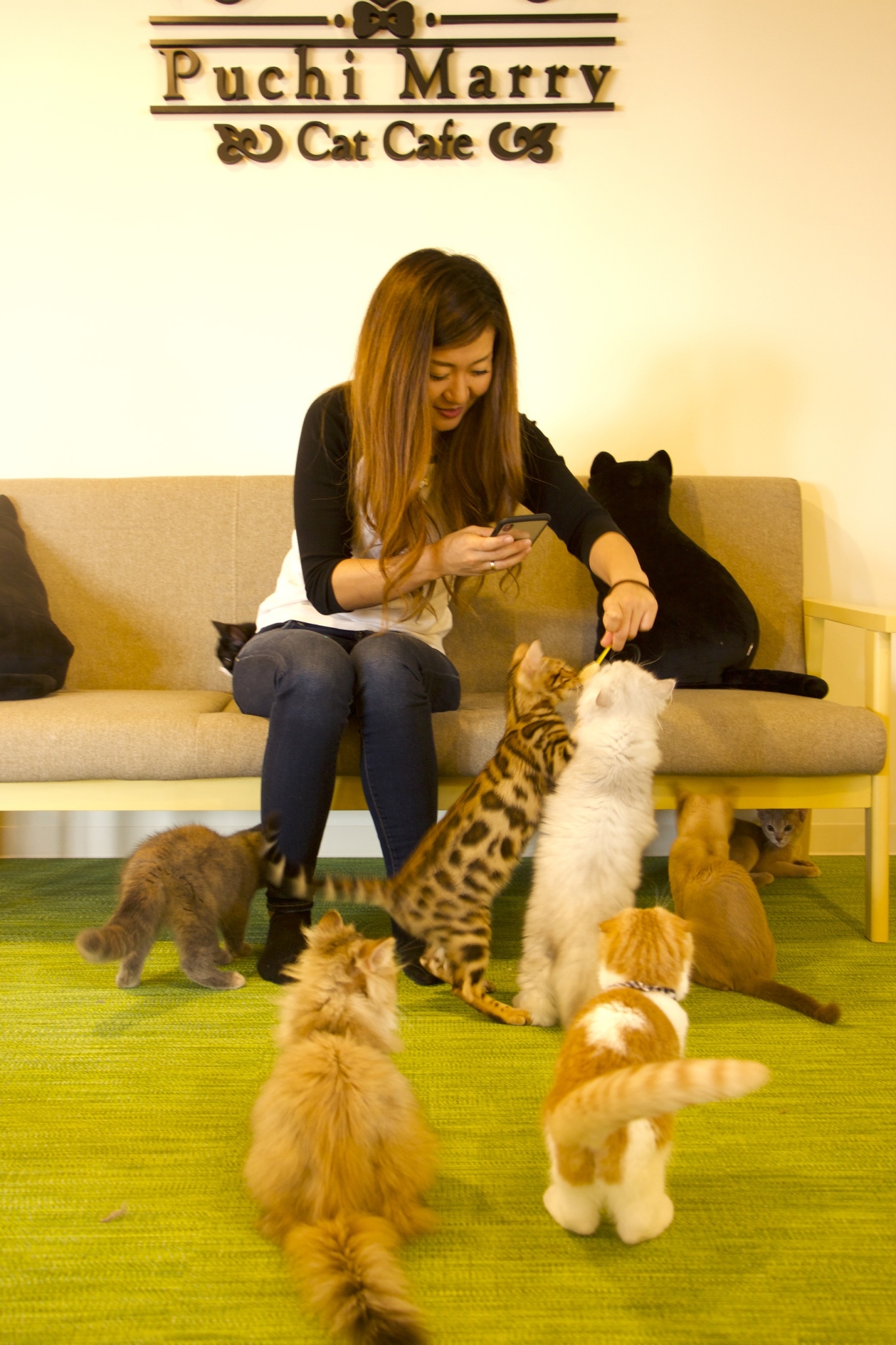 Every day at 12:00 and 19:00, you'll see the cute and hungry kittens in a row enjoying their meals.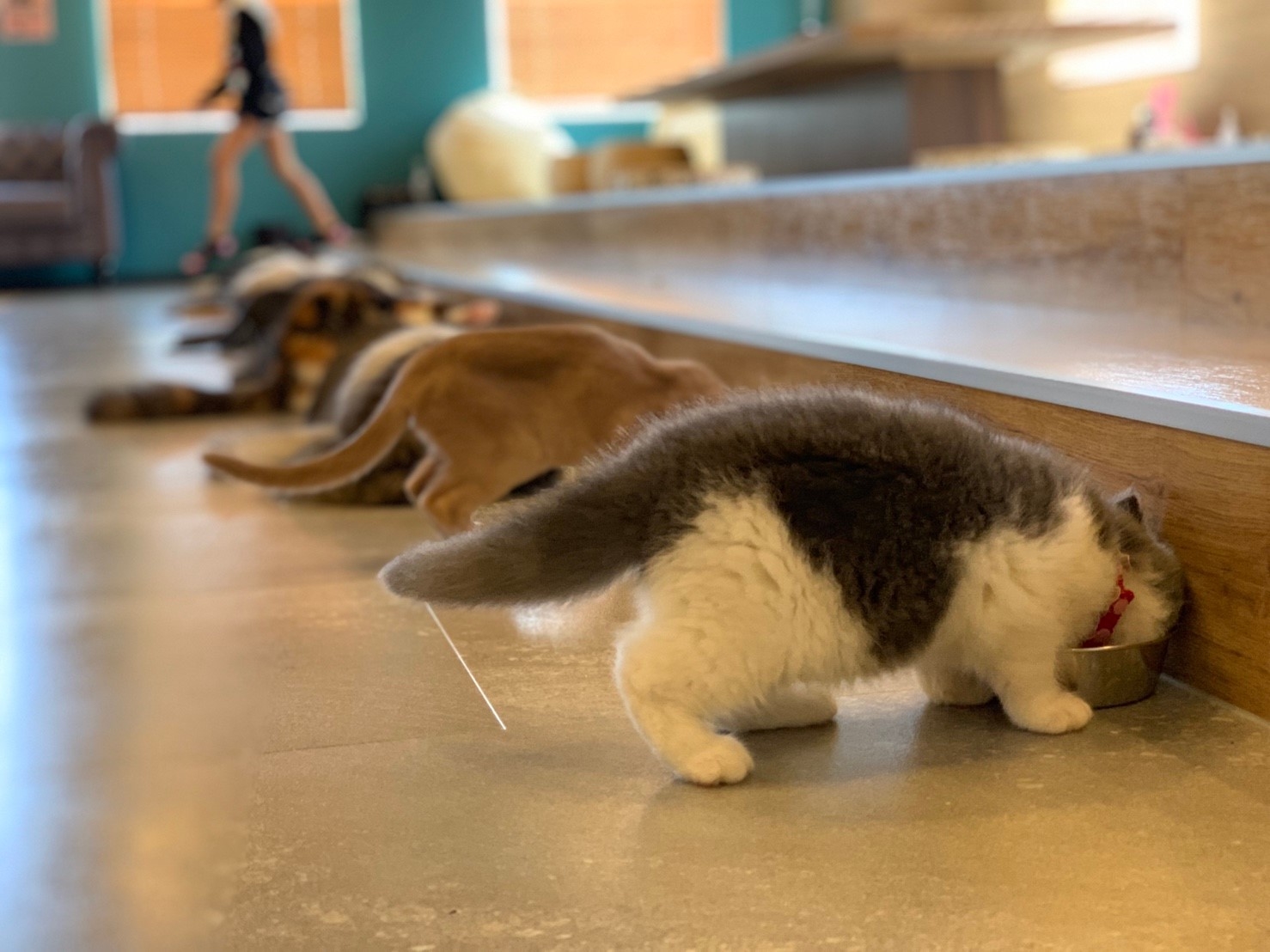 Tel: 098-989-5085
Hours:11:00-22:00 (Last Entry 21:30)
Address: 2F Seaside Square, 9-8 Mihama, Chatan, Nakagami, Okinawa
Rates: 200 Yen (plus tax) / 10 Minutes
Soft Drinks (with free refills) 350 Yen (plus tax)
Free Wi-Fi, cellphone charge
Tel: 098-989-5085
Hours:11:00-22:00 (Last Entry 21:30)
Address: 2F Seaside Square, 9-8 Mihama, Chatan, Nakagami, Okinawa
Rates: 200 Yen (plus tax) / 10 Minutes
Soft Drinks (with free refills) 350 Yen (plus tax)
Free Wi-Fi, cellphone charge