An insight into the growing popularity of Okinawan salt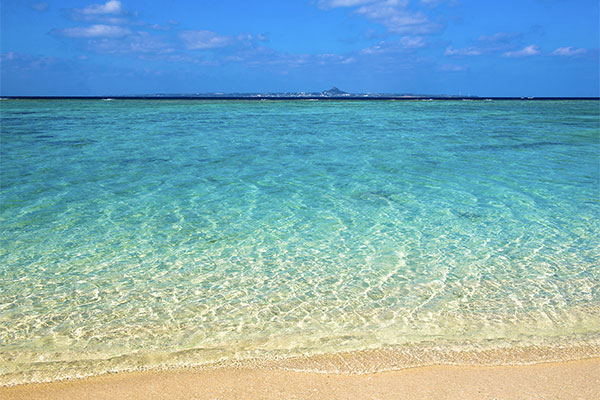 Salt, known as masu in the local dialect, is one of the specialty products that Okinawa is very proud to offer. In Japan there has been a growing trend to find innovative uses for salt, with a variety of salt-flavored sweets, such as ice cream and cookies, bath salts, cosmetics and spa treatments capitalizing on the beauty benefits of salt enjoying wide popularity. Especially after the 3/11 Fukushima nuclear disaster, people started paying more attention to what they eat every day, and along with this recent trend the mineral-rich natural sea salt produced in Okinawa has attracted national attention as a healthier seasoning.
Today, there are over 1,000 kinds of salt produced in Japan, and Okinawa -- one of the prominent salt suppliers in the country boasting some 30 salt manufacturers -- alone offers approximately 150 kinds of salt. The prices of Okinawan salt range from 500 yen to 2,000 yen per 20g.
It's common practice for Okinawans to carry a little bag of salt or to place a small pile of salt at the front entrance of a house or shop for protection against evil spirits.
---
Producing salt from Okinawan seawater
Along the beautiful coast of Yomitan is a facility where the process of producing salt from seawater can be observed along with an exhibit of salts of the world. Visitors can also enjoy the unique experience of making salt themselves (30 minutes, 1,500 yen), and you can bring your own salt home in a saltcellar of your choice. On offer as well are a variety of arts and crafts workshops, and there is also a pizza stand, an Okinawan restaurant and a souvenir shop, at which you can sample popular local specialties such as Okinawa soba, sea salt flavored ice cream and rice crackers seasoned with Okinawan salt.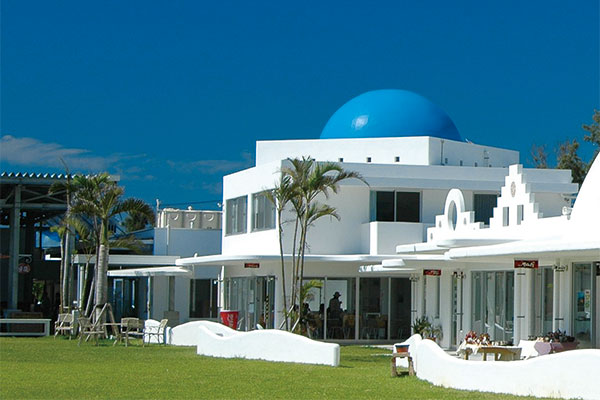 Gala Blue Ocean
915 Takashiho, Yomitan Village
Tel: 098-958-3940
Hours: 10:00-18:00
Open daily
Admission: Free
---
Precious harvest from Okinawa's waters:
mineral-rich natural sea salt

Nuchi-masu is without a doubt one of the most popular, and it was registered in the Guinness World Records in 2000 for its significant mineral content. Research has identified certain components that give Nuchi-masu its distinct flavor, praised by famous chefs at many premier restaurants in Japan.
A multipurpose facility called Nuchi-una features a shop with an assortment of food products along with esthetic treatments for hands employing Nuchi-masu and a restaurant with healthy Nuchi-masu cuisine. There is also a factory on the premises where visitors can observe its world-first, patented method of salt production.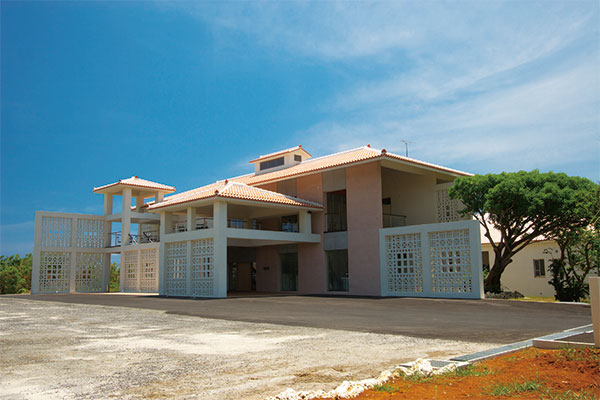 Nuchi-una
2768 Miyagi, Yonashiro, Uruma City
Tel: 098-983-1140
Hours: Salt factory tour 10:00-17:30; café & restaurant 11:00-17:30
Open daily
---
A salt specialty shop:
Take a journey through the interesting world of salt
Masu-ya is a salt specialty shop offering the largest variety of salts in Okinawa, including nearly 130 kinds of Okinawan salt and some 650 different types of salt from all over the world. Free samples for all types of salts available at the shop are offered at the tasting counter. You can also try the specialty body care products made with salt.
Masu-ya Kokusai Street branch
3-3-16 Kumoji, Naha City
Hours: 10:00-22:00
Open daily