Must-have souvenirs from Okinawa
When it comes to souvenirs, there are numerous choices such as shisa (lion-dog figures used to ward off evil spirits), handcrafts, awamori and a wide variety of sweets including confectionaries made from beniimo (purple sweet potatoes) and brown sugar lumps, along with local fruits like mangos and pineapples. In addition to traditional souvenirs, tourists now can find an array of innovative new products to take away as their keepsake of Okinawa.
Washita Shop is one of the island's most popular souvenir stores, offering an excellent selection of Okinawan products.
---
The popular souvenir top 10
From cookies to crafts, Okinawa souvenir store Washita Shop has it all! Here is their top 10 list* of fast-selling products:
*Data from April-December 2010
1. Baked treats (mainly chinsuko)
2. Awamori
3. Moist treats (tarts, etc.)
4. Handcrafted musical instruments
5. Cosmetics using Okinawan ingredients
6. Cooking sauces (e.g., chili oil)
7. Deep-fried treats (e.g., donuts called saataa andagii)
8. Sweet treats (e.g., jelly, chocolate)
9. Handcrafted dyed fabrics
10. Brown sugar lumps (a perennial Okinawan favorite)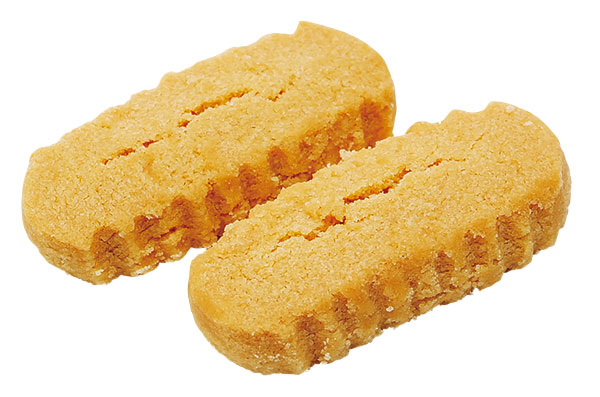 Okinawa's No. 1 cookie. Comes in a variety of flavors such as brown sugar, purple sweet potato and, more recently, Okinawan sea salt.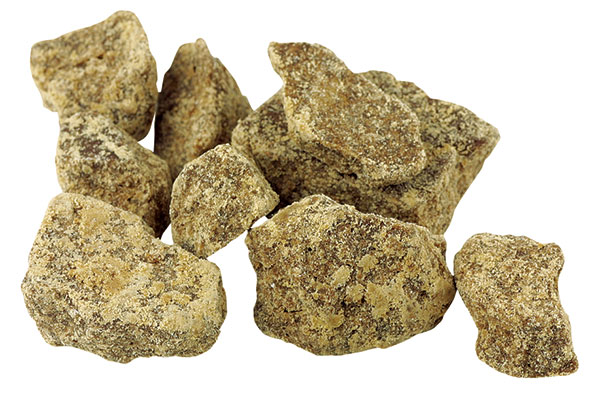 A popular local product, Okinawa's rich-tasting brown sugar is made from sundrenched sugar cane grown in fertile, coral soil.
---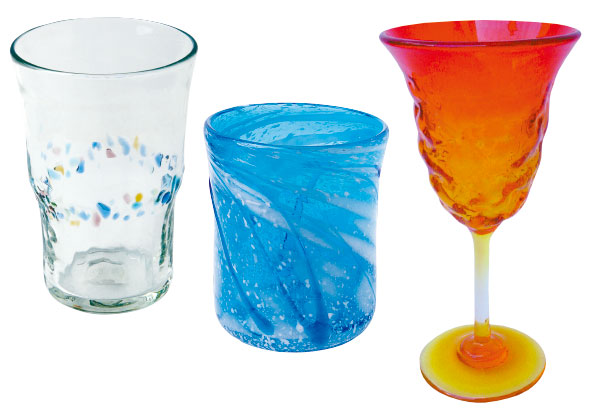 Ryukyu glassware
Ryukyu glass lends a certain coolness to the air. A large selection of Ryukyu glassware is available, including drinking vessels, vases, tableware, doorplates and lamps.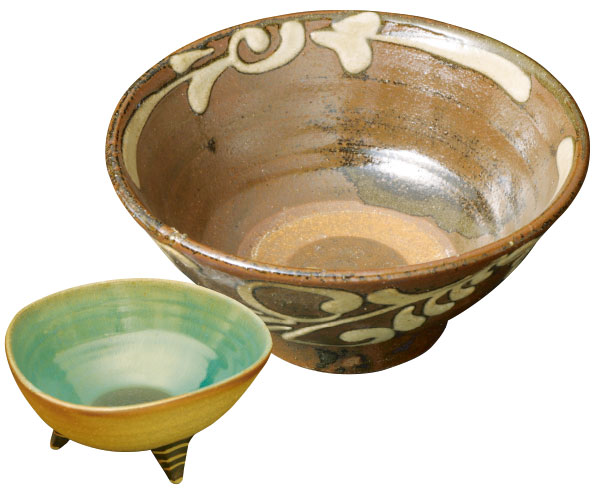 Yachimun
Okinawan pottery, known as yachimun, is identified by its warm colors and pleasing texture. Yachimun includes cups, saucers, beer mugs, big and small plates, vases and drinking vessels. Fans claim that yachimun tableware enhances food presentation.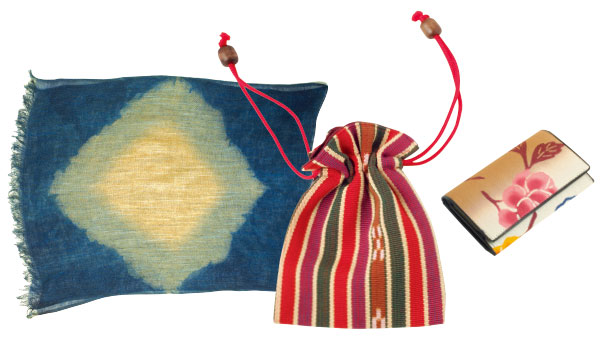 Textiles
Placemats, tapestries, bags, T-shirts and other items using Okinawa's traditional textiles are very popular among tourists.
(Left: Indigo dye. / Center: Small bags made of minsa and hanaori textiles./ Right: A bingata business card case.)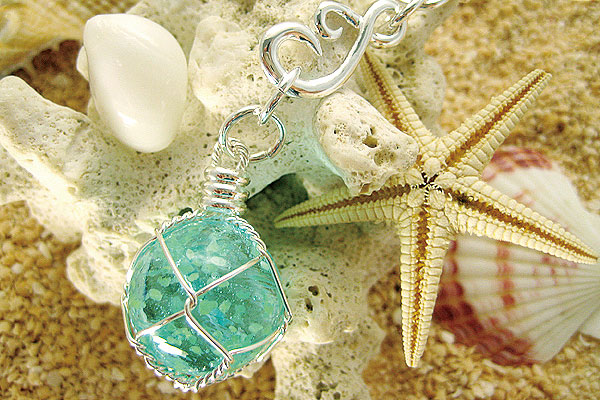 Chura-tama
Chura-tama was first produced with the idea of an ukidama (a fishing float made of glass) and has become one of the most popular souvenirs from Okinawa. It absorbs light and gives off a soft glow in the dark. Ten different color variations are available.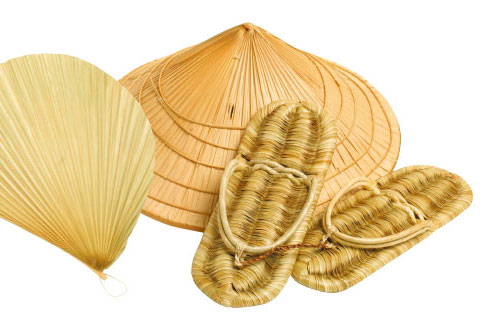 Kuba-gasa and kuba ooji
Kuba (a type of fan palm, Livistona chinensis) grows in various sacred places on Okinawa and is commonly employed in religious ceremonies. Kuba is also used to make hats (kuba-gasa) and fans (kuba ooji) to keep cool and beat the summer heat.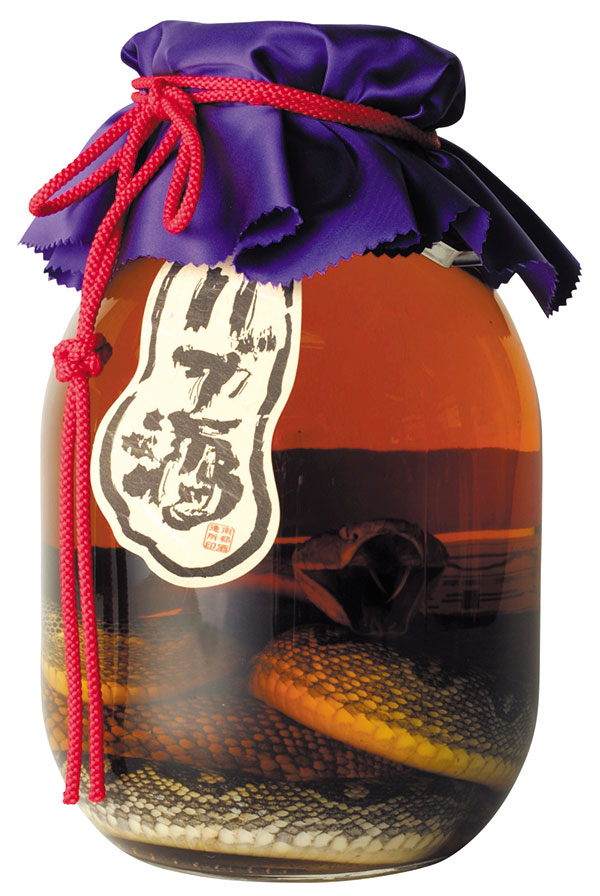 Habu-shu
In Okinawa, habu-shu is believed to be an effective restorative. Habu-shu that comes with the habu itself costs 10,000 yen to 100,000 yen, while a bottle without the snake can be purchased for several thousand yen.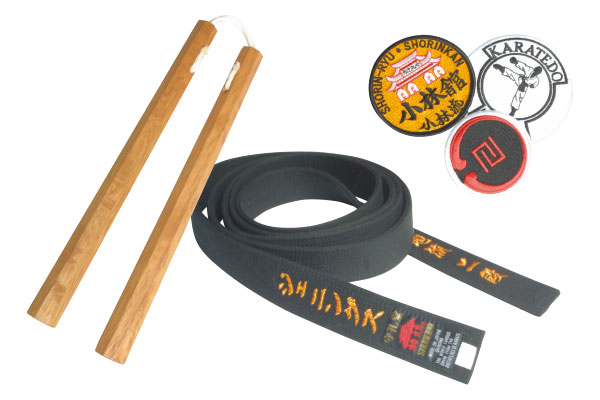 Karate items
The island of Okinawa is the birthplace of karate. Shurei-do, a karate specialty store, offers an excellent range of dogi (karate uniforms) and many other karate items. You can find karate souvenirs at gift shops located on Gate 2 Street in Okinawa City.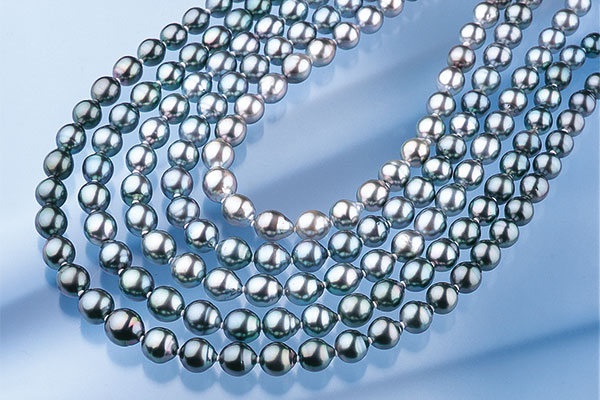 Black pearls
Kokucho pearls (black pearls) are produced on Ishigaki Island, where the world's first successful attempts to culture black pearls took place. These black pearls are slightly smaller and lighter in color than foreign pearls. With about 99 percent of black pearls in the market originating in other countries, Japanese pearls are quite rare and they are one of the best keepsakes to bring home from Okinawa.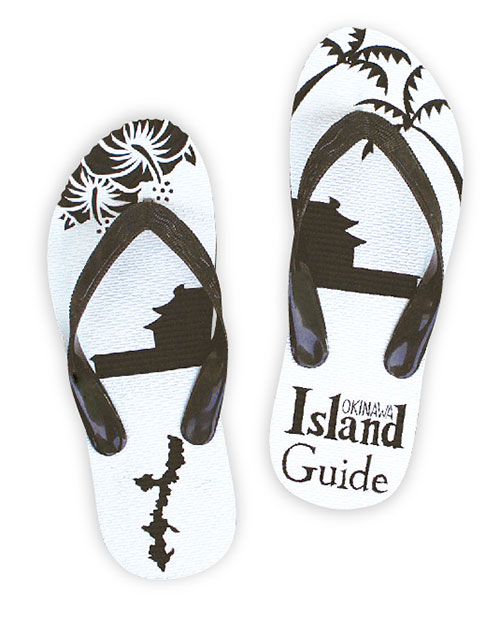 Shima zori
Shima zori, island flip-flops, are a very popular type of footwear in Okinawa. You can create your one-of-a-kind shima zori by selecting your favorite color and design.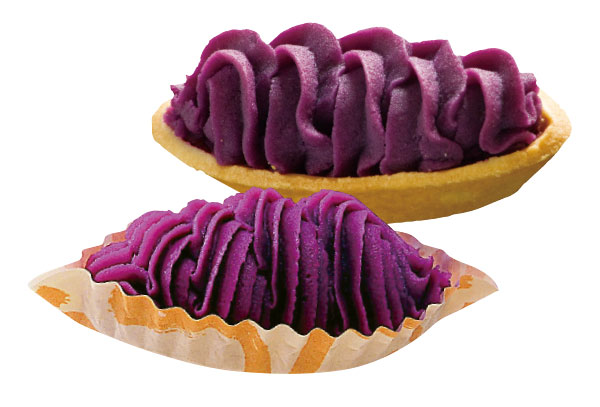 Beniimo tart
Beniimo tarts are made of rich beniimo paste layered on a tart base. The natural sweetness of beniimo is enhanced in the tart, which is one of Okinawa's most popular souvenirs.
Very popular beniimo sweets available exclusively at the Naha Airport branch.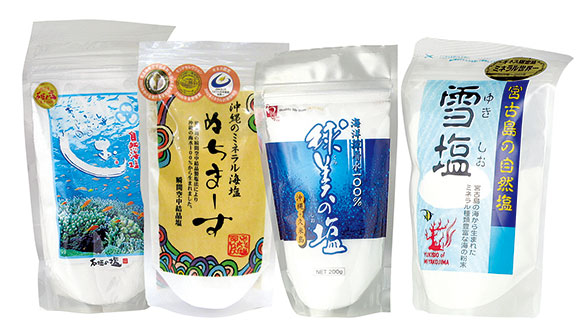 Salt
Sea salt from the beautiful clear waters of Okinawa contains an abundance of minerals and is a great seasoning for bringing out the flavor of fresh ingredients. There are various brands, with some produced on remote islands. Sweets incorporating salt have also been gaining in popularity in recent years.
>>> Salts of Okinawa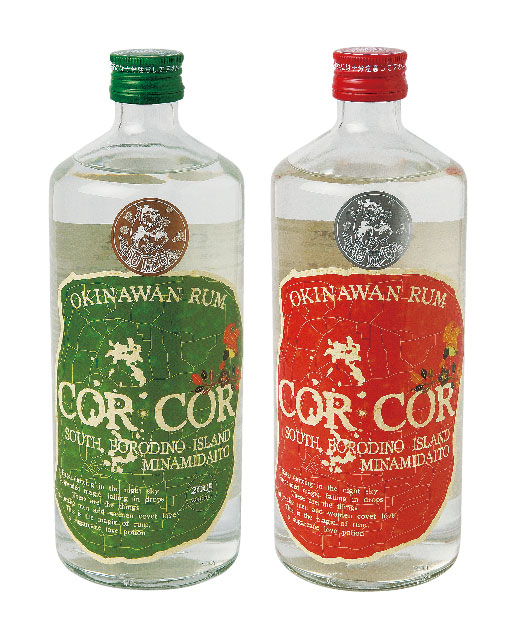 Okinawan rum
A cut above the rest, rum made from sugar cane juice is something of a rarity in today's world. Here's a local rum that's made entirely by hand and only once a year from the sugar cane of Minamidaito Island.
Left: Cor Cor (720 ml, 3,100 yen)/Right: Cor Cor Agricole (720 ml, 4,300 yen)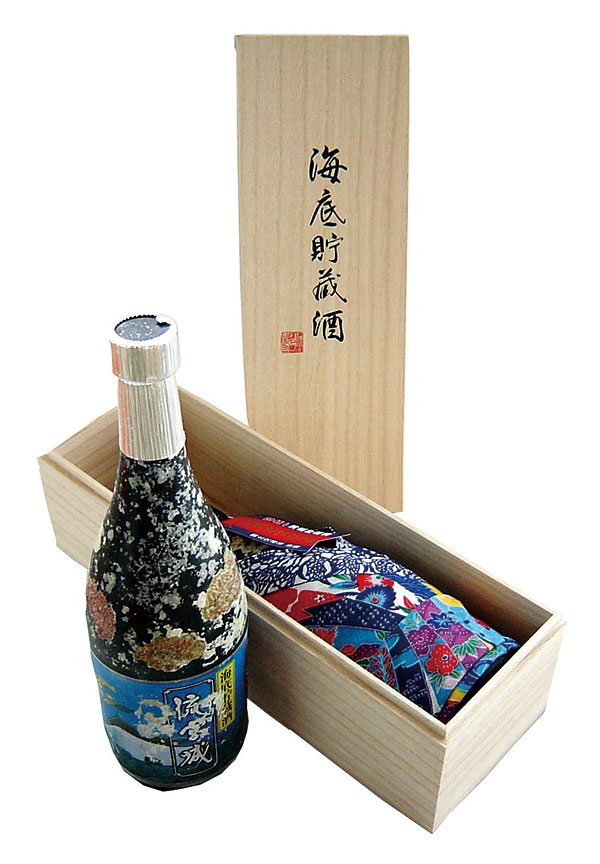 Kaiteishu -- awamori aged under the sea
In line with the belief that wine found in a shipwreck tastes better than other wine, the production of Kaiteishu has begun by maturing awamori under the water for more than one year. Just like wine, awamori improves with age. With bottle labels worn away and reef and barnacles clinging, each bottle is unique in the world. Kaiteishu can be purchased at Ryukyu Mura, Ryugujo Butterfly Garden, Loisir Hotel and T Galleria Okinawa by DFS (720 ml, from 6,500 yen).