Ryukyuan doll artist: Sueko Zamami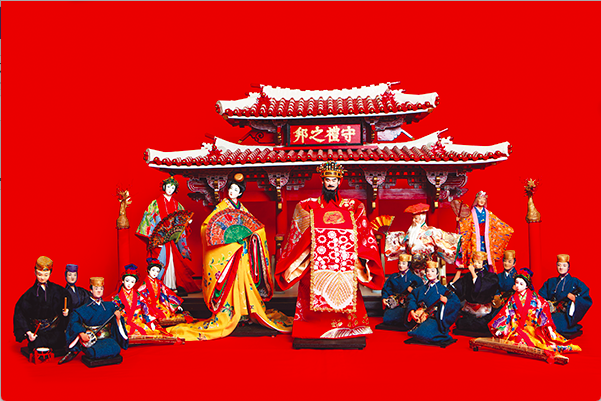 Ryukyuan doll artist Sueko Zamami is said to have made more than 20,000 dolls since she started creating them 40 years ago. She handles all the work involved, from designing the parts for a doll's face such as the eyes, nose and mouth to its facial expression. Old cloth is used for the doll's kimono; the bingata designs of the time have been reproduced, and the kimono has also been scaled to match the size of the actual item as much as possible. Her dolls look so real that they appear to be ready to start moving, and the precision of her work leaves you impressed.
 Themed around the history of the Ryukyu Kingdom and culture such as eisa dancing, the dolls were invited for an exhibition at Le Jardin Japonais, a festival held in Paris in 2012. The dolls caught the eye of Christine Basque, a doll collector who has gathered dolls from more than 150 countries around the world, and were subsequently displayed in the Japanese section of a municipal museum in Paris. As such, these dolls have won wide acclaim overseas. At the same time, Sueko has said the more that people have the opportunity to come into contact with foreign dolls, the more she feels that these dolls serve as "silent spokespeople" who speak about the customs and lifestyles of the land of their origin. She continues to engage in her creative activities, hoping to use her Ryukyuan dolls to convey to the world her thoughts about Okinawa, which has now developed a unique culture and unique customs after going through various transformations in its long history.
 'Rather than making dolls for sale I want to continue creating them for posterity as long as I can'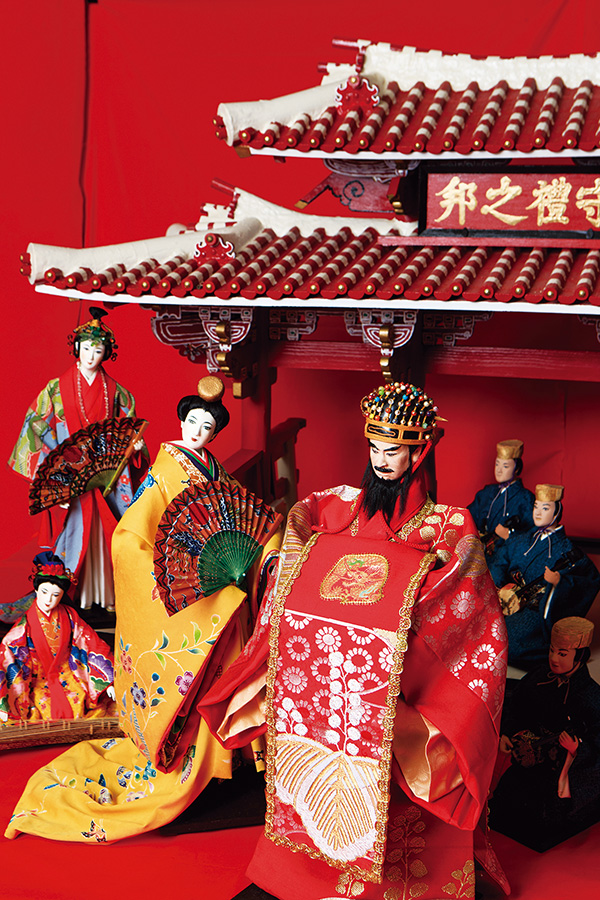 Small items such as props, including kimonos and decorations, are all created by Sueko's husband, Tsutomu, a craftsman.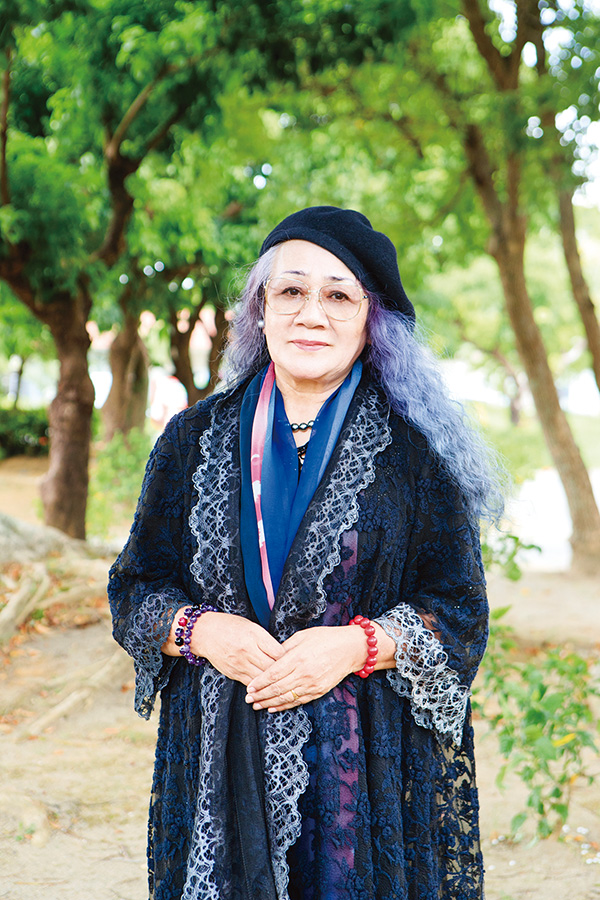 Sueko was born on the island of Sesoko, meaning "a sacred place where gods arrived from afar" and the location of many utaki, or places of worship. The Uarauri: Religious Rite Series is the culmination of her concept that "the Ryukyus are the islands of onarigami [a belief that only women are considered to possess spiritual power]." In 2016, she published a bilingual Japanese-English booklet titled "The Historical and Dreaming Stories of Okinawa with Ryukyu Dolls" in which she uses her imagination and dolls to display the historical backdrop against which the Sho dynasties ruled the Ryukyu Kingdom. The booklet has been well received.