Pottery workshop hopping – Yachimun no Sato in Yomitan Village
Yachimun no Sato is home to two shared kilns, Kitagama and Noborigama, which are used by the artists of the Yuntanza and Tsuboya workshops. In addition, there are about 30 ateliers that produce various types of pottery, retail stores and galleries as well as a café. The studio of glass craftsman Seikichi Inamine is located at the entrance to Yachimun no Sato. Beyond his studio, the street is lined on both sides with pottery workshops and galleries. Among artists working there is the group of the late Living National Treasure Jiro Kinjo. The atelier of Sumiko Miyagi, the first daughter of Jiro Kinjo, has an adjacent retail space that carries a sampling of her work. Next comes the gallery of Shinman Yamada and that of Jissei Omine at the end of the road, while Kitagama can be found on the opposite side. You can enjoy workshop hopping while taking a leisurely stroll through the lush valley. Yachimun no Sato is frequented by many locals since the merchandise includes a variety of household goods.
The works of these artisans can be purchased at the craft shop. Observers are allowed at some workshops, but try not to disturb the artists at work.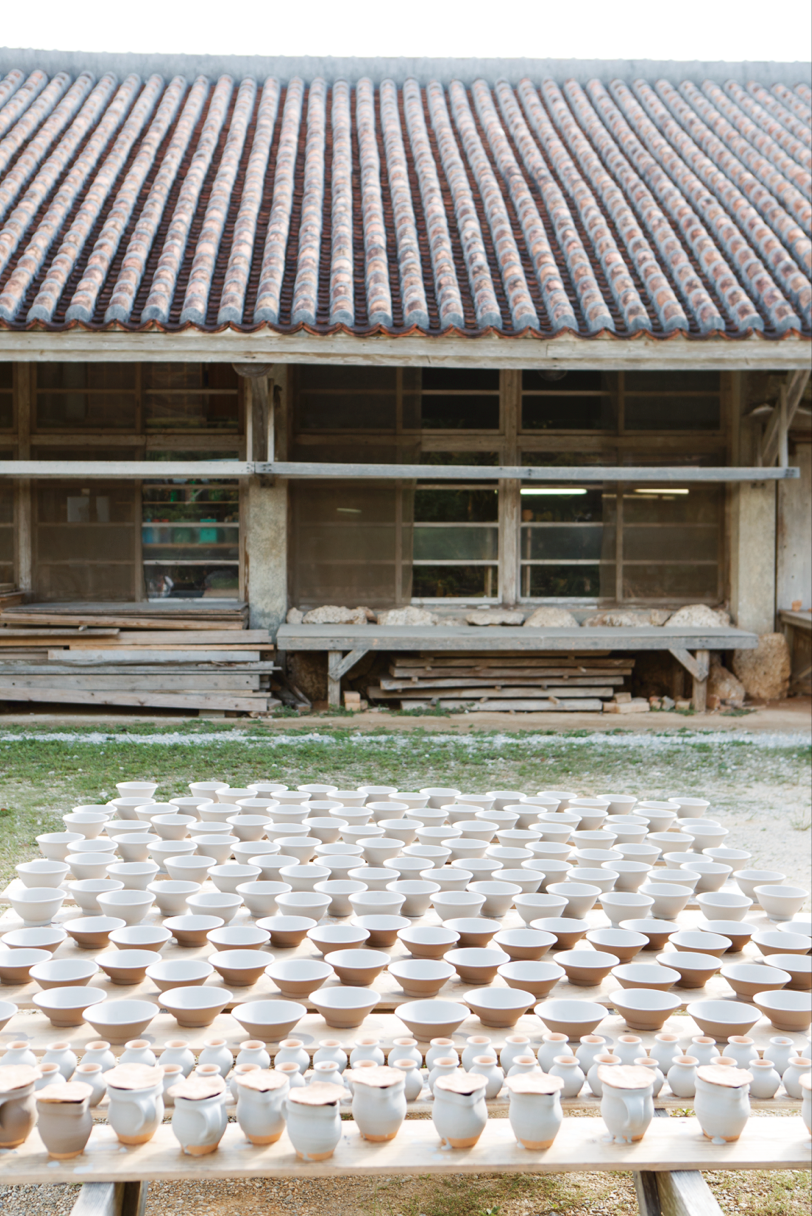 Kitagama
Yuntanzayaki Kitagama was established by four artists -- Masataka Miyagi, Yoneshi Matsuda, Kyoshi Matsuda and Masamori Yonahara -- who ventured out on their own after training at workshops specializing in Yuntanzayaki-style pottery. The Kitagama kiln is fired only five times a year, and the ceramics produced at Kitagama are characterized by their bright glaze.
Two major groups of Okinawan pottery: 
Arayaki, or unglazed pottery, is fired at 1,000°C and is characterized by the simple color of its clay, high iron content and rough texture. 
Joyaki, or glazed pottery, is fired in a kiln after applying a white clay slip, adding colorful decorations and curving patterns and glazing it. Most items, including tableware for everyday use, are produced by this method.
Yuntanzayaki cooperative store