Haunted house at Ashibinaa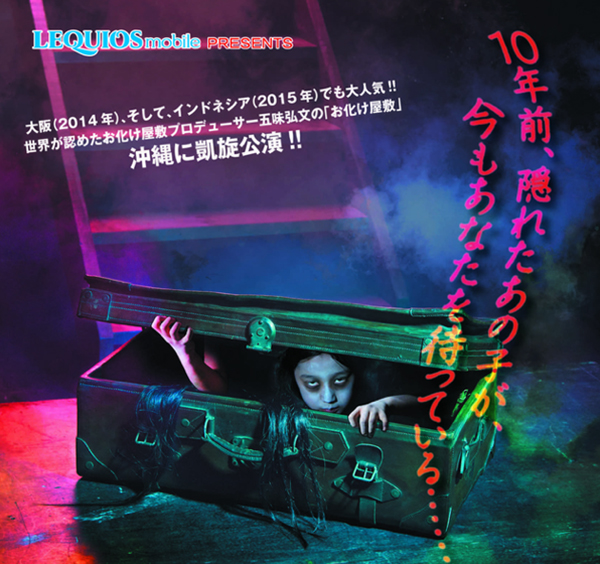 Another scary masterpiece conceived by Hirofumi Gomi, the famous producer of haunted houses, is coming to Okinawa. In this particular creation, visitors must find a missing girl as they make their way through the haunted house.
Date: Saturday, July 16–Monday, Sept. 19, 2016
Hours: 12:30-18:30 (Monday-Friday); 11:30-19:00 (Saturday); 10:30-19:30 (Sunday and holidays)
Place: 2F, Okinawa Outlet Mall Ashibinaa
Admission: 1,000 yen
*Children of elementary school age or under must be accompanied by a guardian.