フラッグシップ沖縄
Flagship Okinawa
Located in the Plaza House Shopping Center in Okinawa City, the Flagship Okinawa corner carries select merchandise recommended for people who are looking for exclusive, high-quality items. Along with an extensive variety of products ranging from specialty foods, cosmetics, pottery, Ryukyu glass and textiles to accessories, exhibitions by international and local artists are regularly held in this space. Highlighted is Plaza House Platform Okinawa, a new brand started by the shopping center marking the 63rd anniversary of its opening in 1954, featuring unique traditional items with a modern twist by Okinawan artists.
Neo-classic accessories
Morinaga Yaemi's ebony accessories are intricately carved into the shape of butterflies, Asiatic dayflowers and roses and are beautifully finished with lacquer. Her products, incorporating a new idea into the traditional craft of Ryukyu lacquerware, bring a fresh perspective to the fashion scene and have developed quite a following.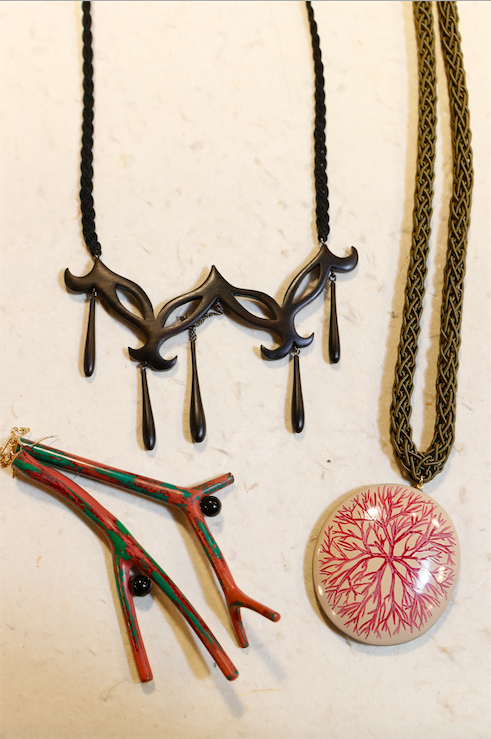 Plaza House Platform Okinawa
This project introduces works by artists and designers from inside and outside Okinawa in which tradition and modernity are harmoniously blended. Featured items include scarves by Okinawa-born designer Hiroshi Jashiki, who was a senior designer for Calvin Klein in New York and now works as a textile designer both inside and outside Japan, and bingata shirts, a collaboration between bingata artist Yuuka Arakaki and fashion designer Catherine Andre. In addition, souvenirs and small articles ideal for gifts are available.
Bingata print shirts, from ¥17,280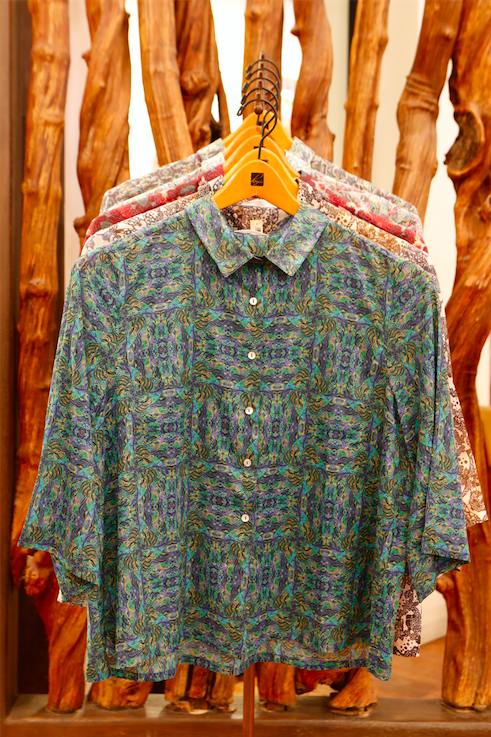 Scarves, from ¥9,504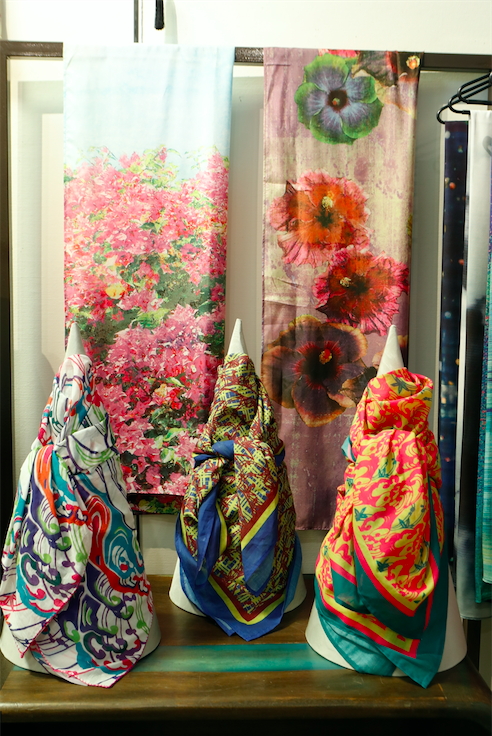 1F Rogers Arena Plaza House Shopping Center
3-1-12 Kubota, Okinawa City
Tel: 098-932-4480
Hours: 10:00-20:00
Open daily