Chatan Town – Popular seaside town with an international flavor
Chatan is a popular seaside town with an atmosphere unlike any other in Okinawa where Sunset Beach, Araha Beach and the Miyagi coast extend along the East China Sea. From Hamby to Sunabe are a variety of cafés, bars and other establishments that are always filled with an international crowd. Downtown Chatan consists of three areas: Sunabe on the north end, a diving and surfing point where shops line the Miyagi coast; Mihama American Village, a tourist mecca that includes Carnival Park with its landmark Ferris wheel, Depot Island and Sunset Beach; and Hamby, home to Araha Beach, just five minutes by car to the south. The three areas are each attractive in their own way, giving visitors ample opportunity to enjoy the scenery and have fun.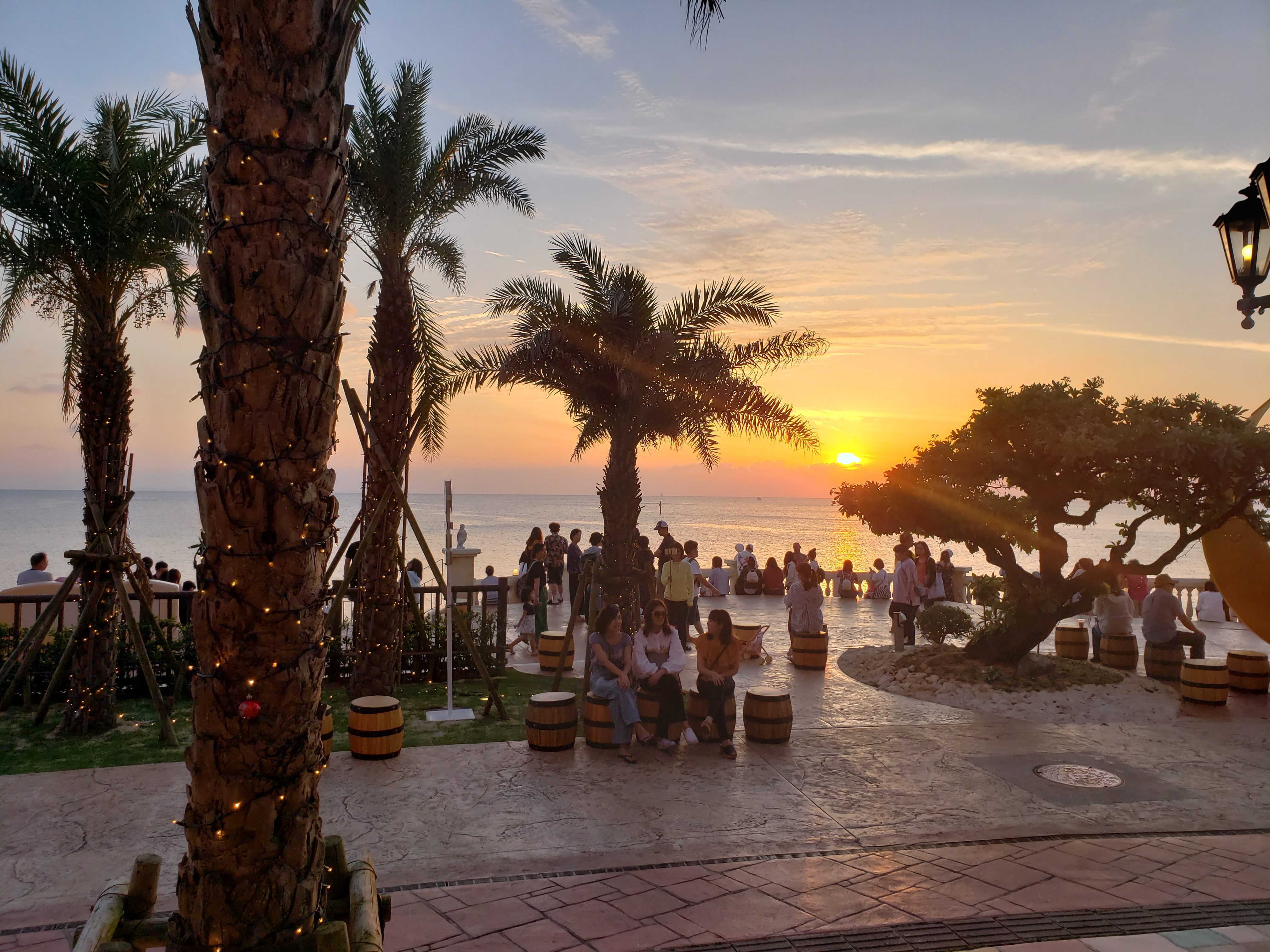 Walking along the coastline
The five-kilometer coastal walkway running from Fisharena and passing through Depot Island, Sunset Beach and Chatan Athletic Park up to Araha Beach is the perfect choice for a leisurely stroll. Taking in the beautiful color of the ocean on the west coast, especially in the morning, and watching the sunset in the evening are perfect ways to enjoy your time in Chatan.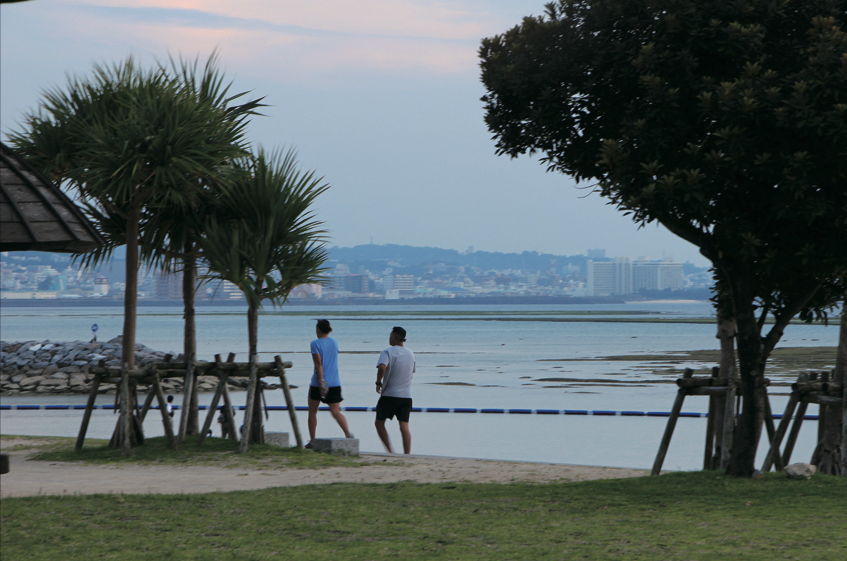 Mihama
The Mihama district of Chatan Town is an oceanfront commercial area consisting of American Village and an entertainment complex, along with the nearby Sunset Beach. There's no other place like this in Okinawa, with hundreds of shops, restaurants and amusement facilities concentrated in a relatively small space. Depot Island, situated on the shoreline, is a shopping mall featuring buildings reminiscent of European architecture. In addition to its Seaside Building, which opened in 2017, stylish cafés and restaurants have also sprung up on this side of Mihama, proving a big draw for visitors who can do some leisurely shopping, enjoy street performances, linger at open-air cafés on the water, or relax at a mojito bar on Sunset Beach.
This is a popular urban-style beach located in Mihama, stretching from The Beach Tower Okinawa hotel to the Depot Island shopping mall. The water is very shallow, allowing swimming only at high tide. As its name connotes, the beach affords an amazing sunset view over the sea. BBQ packages are available.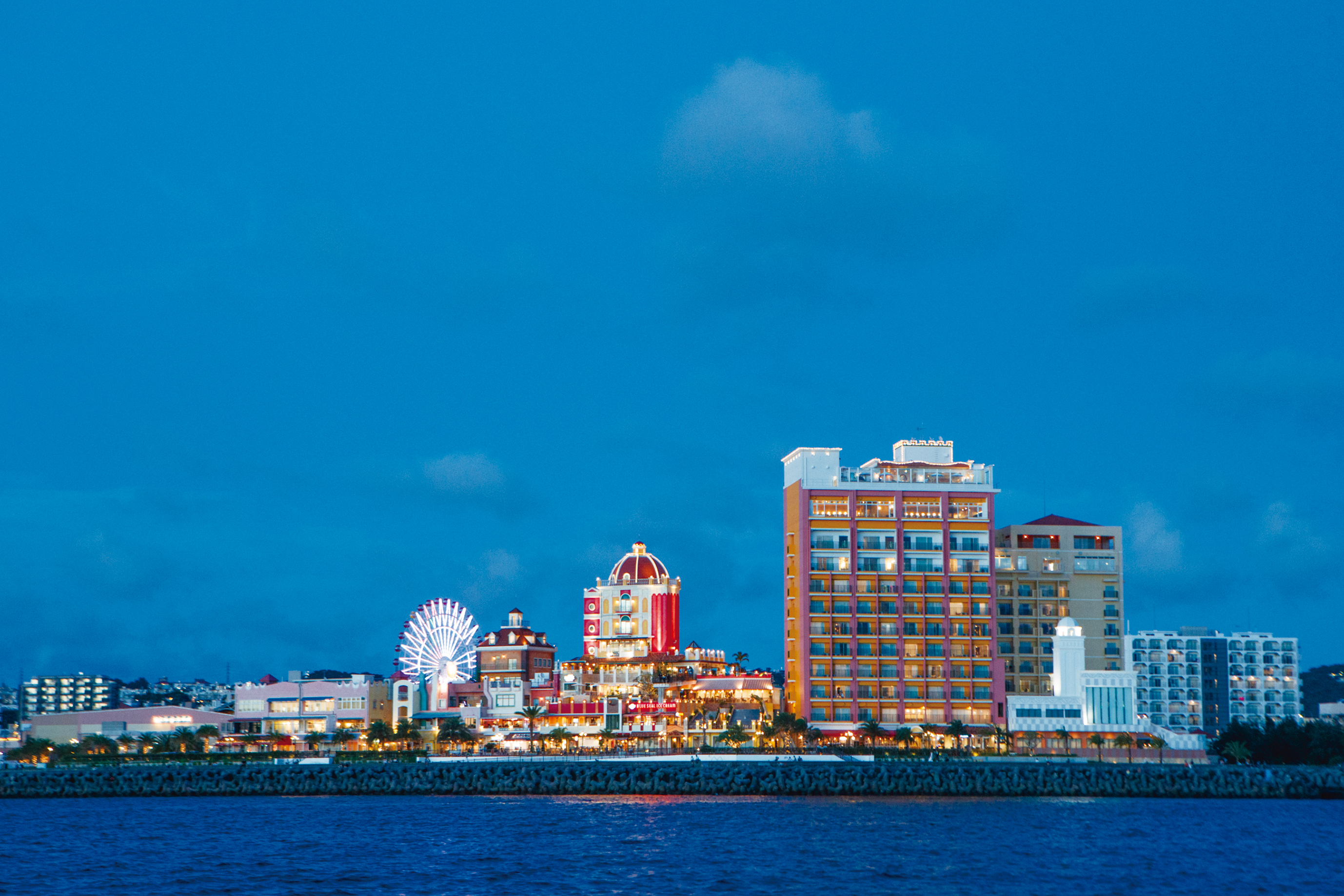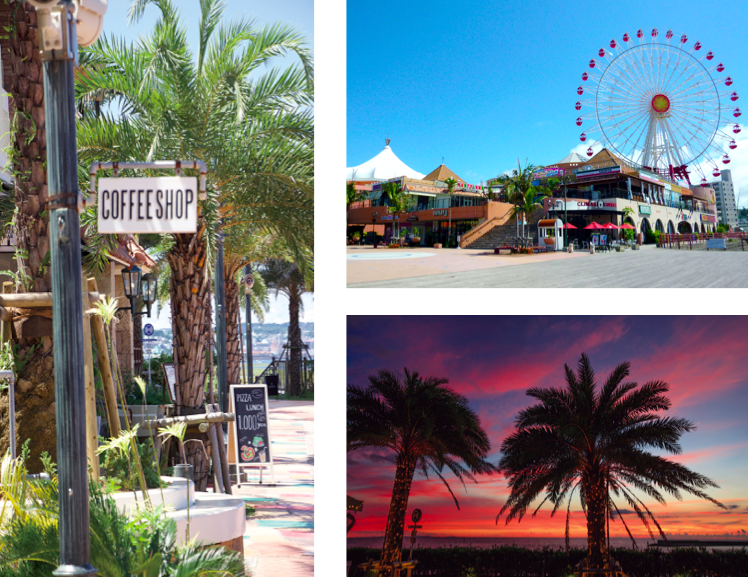 Tel: 098-936-8273 / Swimming season: Apr-Nov / Snorkeling: OK

Fisharena
This is a new commercial area in Chatan Town with various shops lining a walkway along the coastline and chartered boats departing daily from berths in the marina for the Kerama Islands. Six new hotels, including a Doubletree by Hilton, and condominiums are scheduled to open by 2020, adding to the already existing Hilton Okinawa Chatan Resort. All along the walkways extending from here past American Village and Sunset Beach to Araha Beach are popular spots for watching the sunset.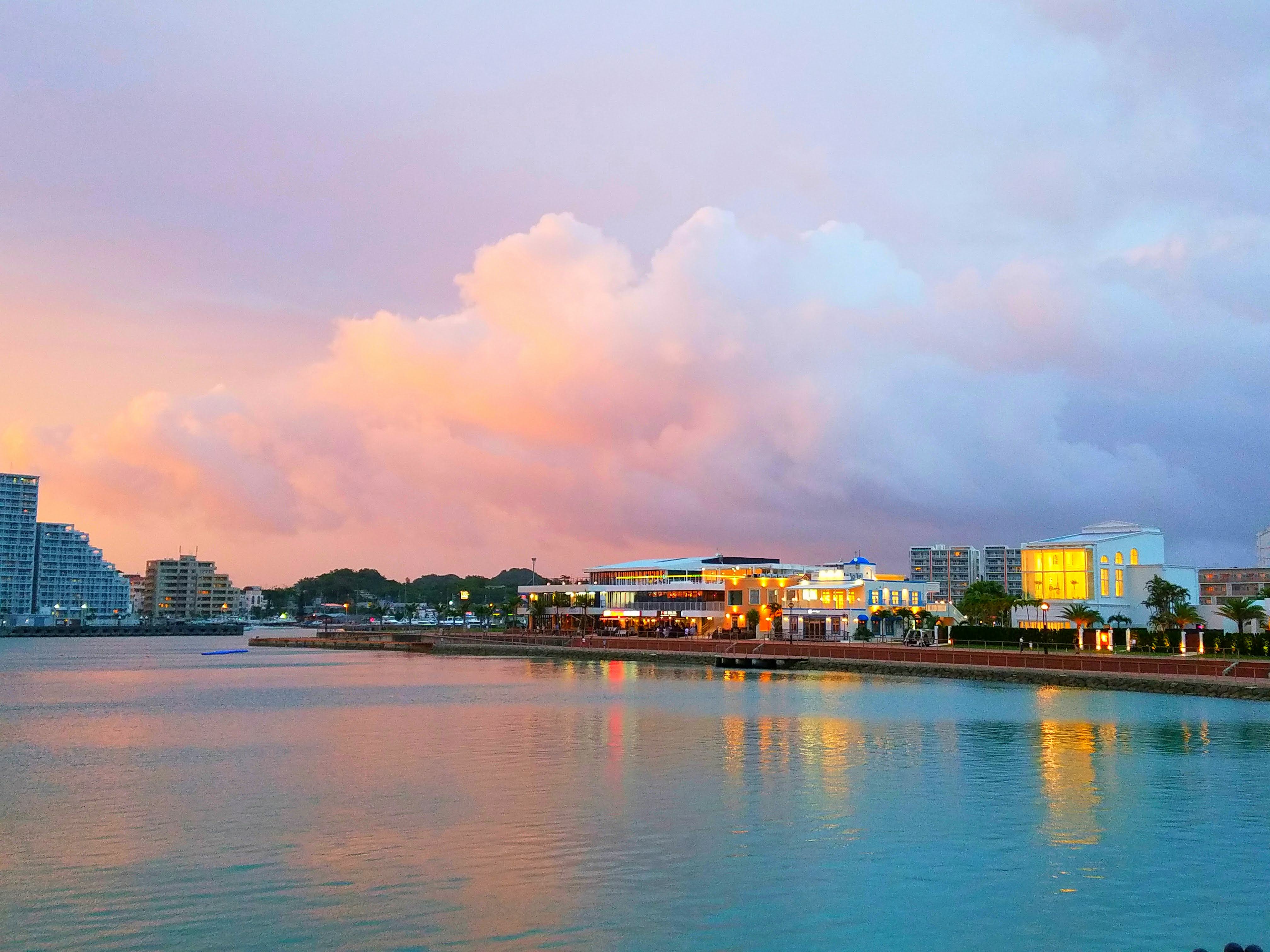 Sunabe
This section of the Miyagi coast has a classic beach town look and feel with its cozy waterfront cafés, bars, restaurants, dive shops and daily parade of local residents who walk their dogs or jog along the seawall. Clear blue water, good waves and plenty of equipment rental shops also make Sunabe attractive to marine sports enthusiasts, giving surfers, divers, snorkelers and stand up paddle boarders reason to gather here as well. Around sunset, the embankment fills with locals and visitors taking a relaxing moment to enjoy the spectacular view.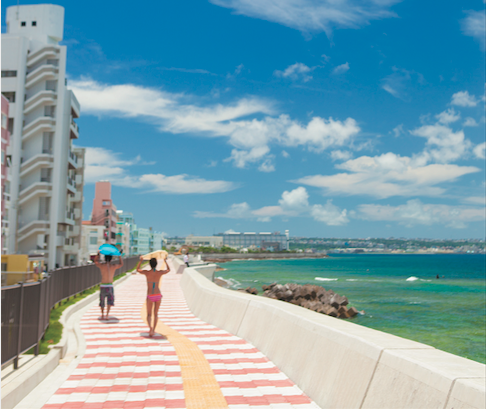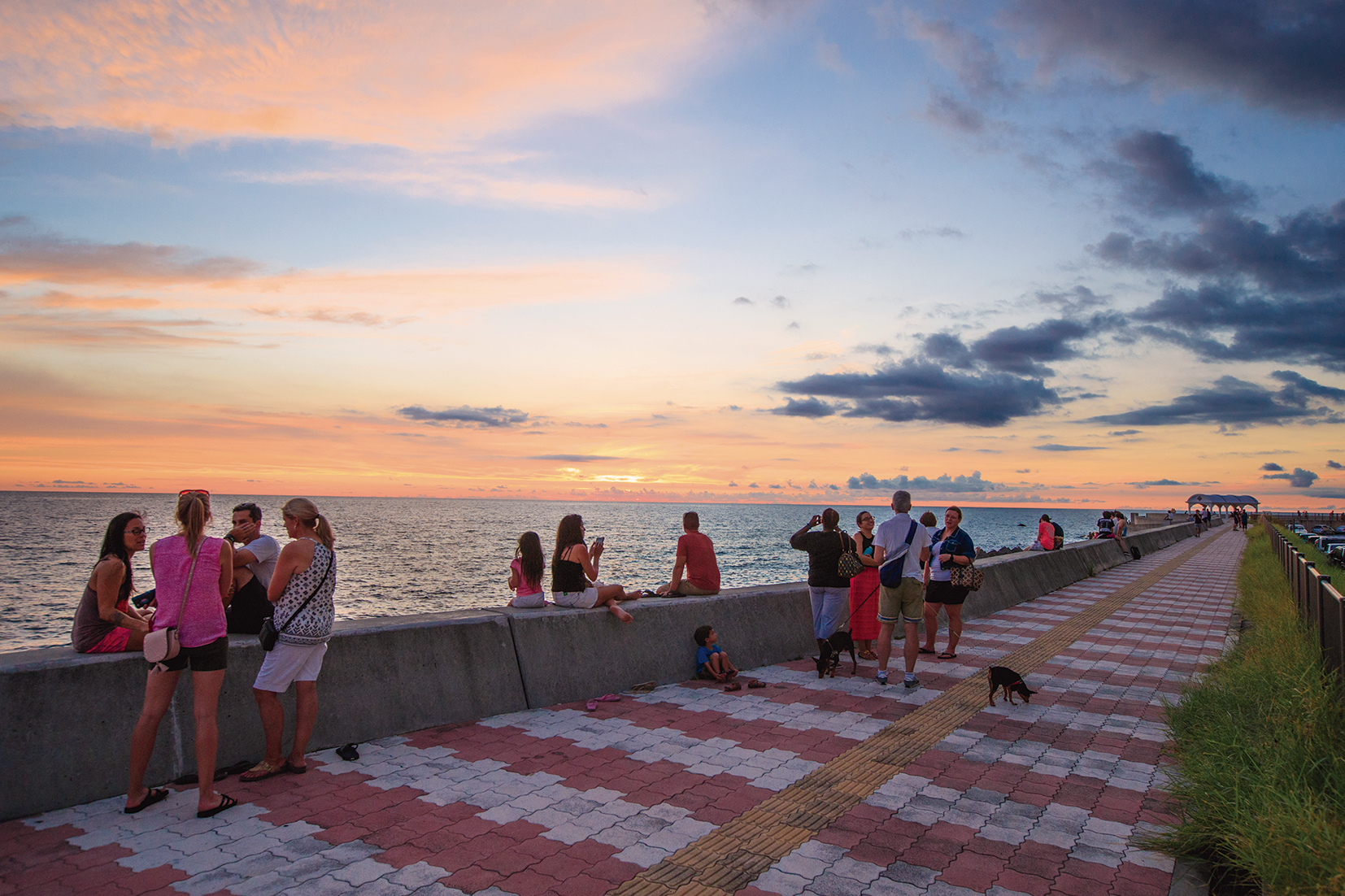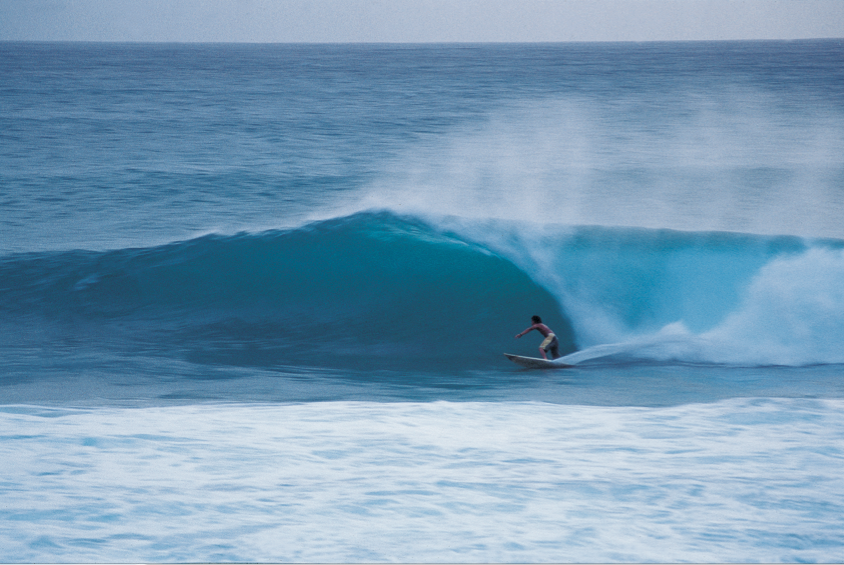 The Miyagi coast is one of the best surf spots on the island, especially in winter and spring. It is also a popular year-round diving and snorkeling destination. The dive site, known as Ohana Batake, is well known for its expanse of coral and ease of access.
Miyagi Coast
Tel: 098-936-8273 / Swimming season: Apr-Nov / Snorkeling: OK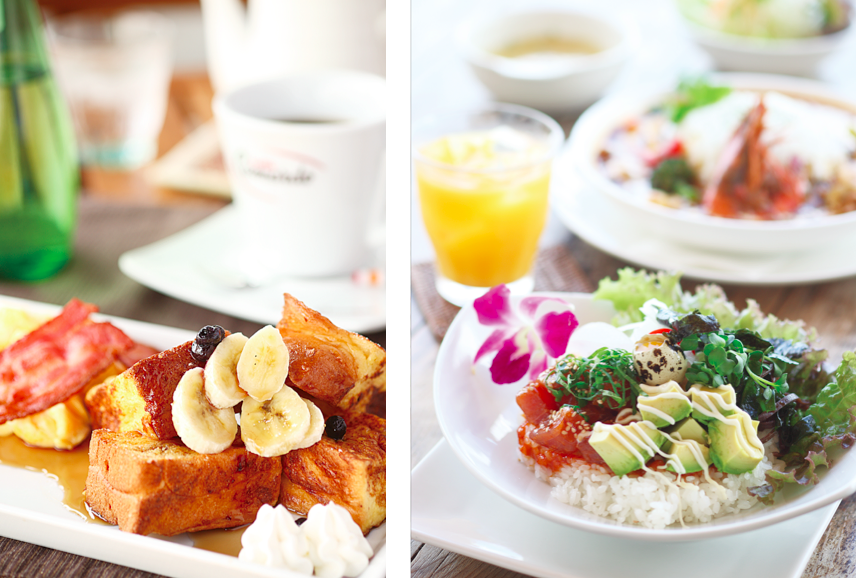 Hamby
This area is home to several popular attractions, in particular Araha Park and Araha Beach. Araha Park features basketball courts and a reconstruction -- used as a children's play area -- of British sailing vessel The Indian Oak, shipwrecked here in 1840. At Araha Beach, a number of marine activities such as banana boat rides are on offer. In addition to the beach and park, Hamby features some great bars, cafés and restaurants. A large San-A supermarket and a weekend night flea market are also found here.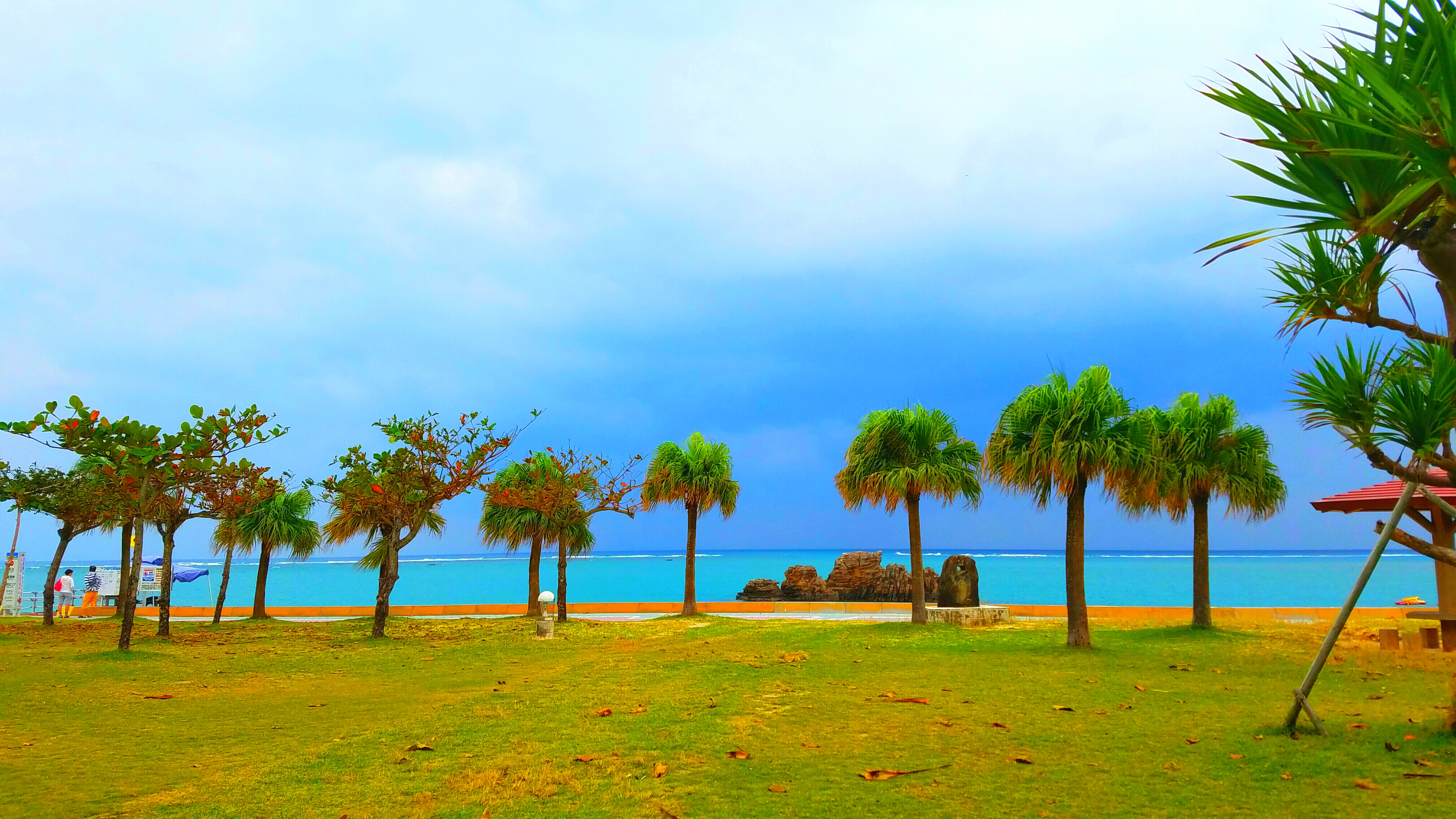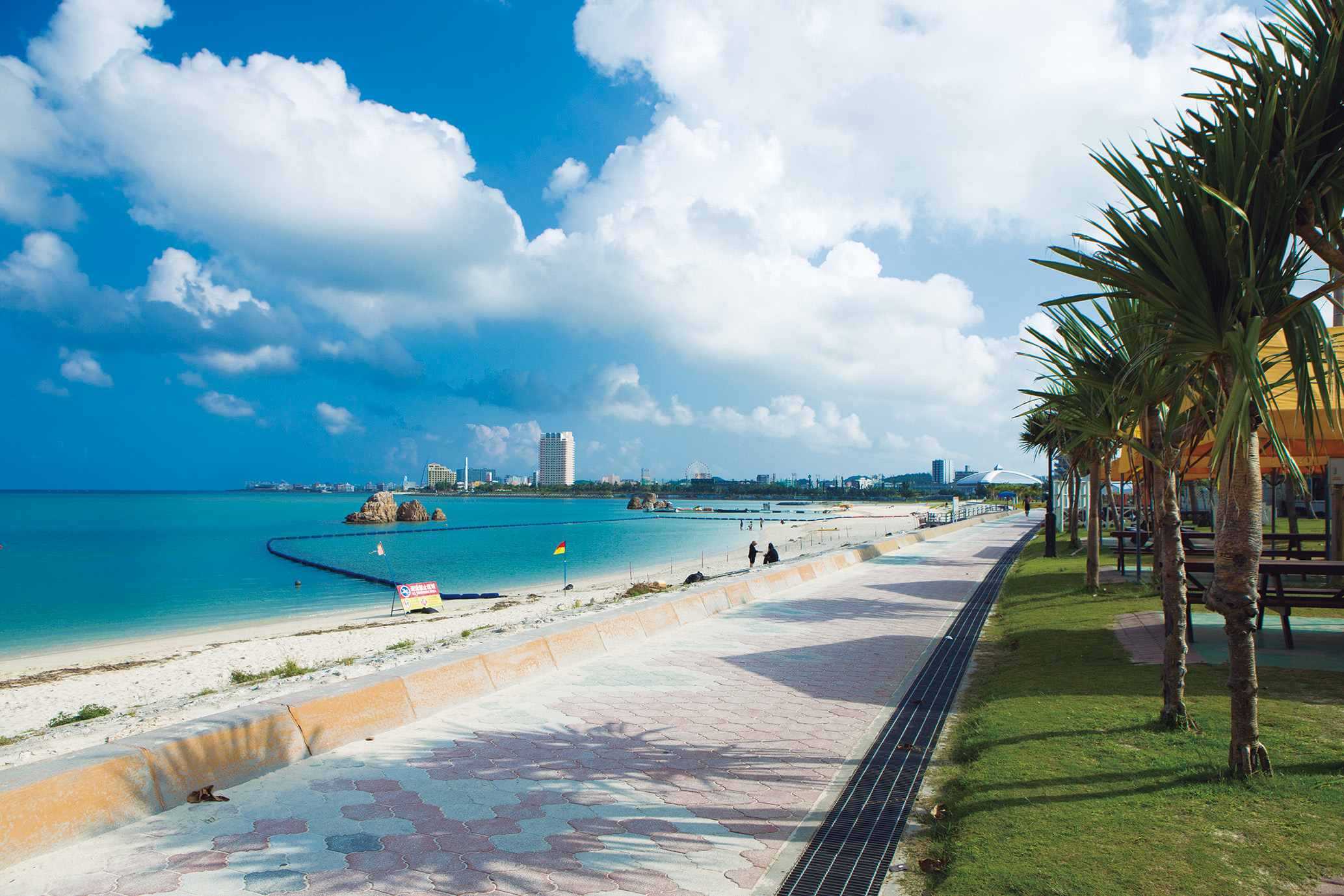 Tel: 098-926-2680 / Swimming season: Apr-Nov / Snorkeling: OK