Enjoy a sparkling winter in Okinawa
One might associate the subtropical island of Okinawa with brilliant summer sunlight and laid-back beach days. However, there are still a number of things to enjoy over the Christmas and New Year's period -- the so-called winter season -- in Okinawa. One thing that marks the holiday season in Okinawa is the twinkling of lights decorating the entire island. From popular sightseeing spots and resort hotels to the average home, Okinawa is truly transformed into an "island of illumination" during winter, starting around November, when a number of fun and romantic events take place across Okinawa.
Why not enjoy amazing Christmas lights and a magical holiday atmosphere before anybody else?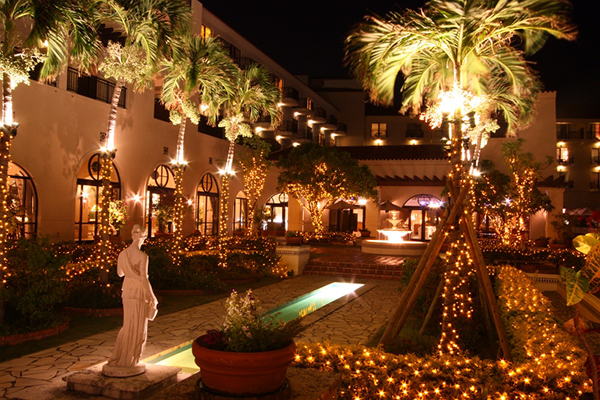 Date: Friday, Nov. 1, 2019 – Saturday, Feb. 29, 2020
Time: Sunset to 24:00
Place: Hotel Nikko Alivila
Admission: Free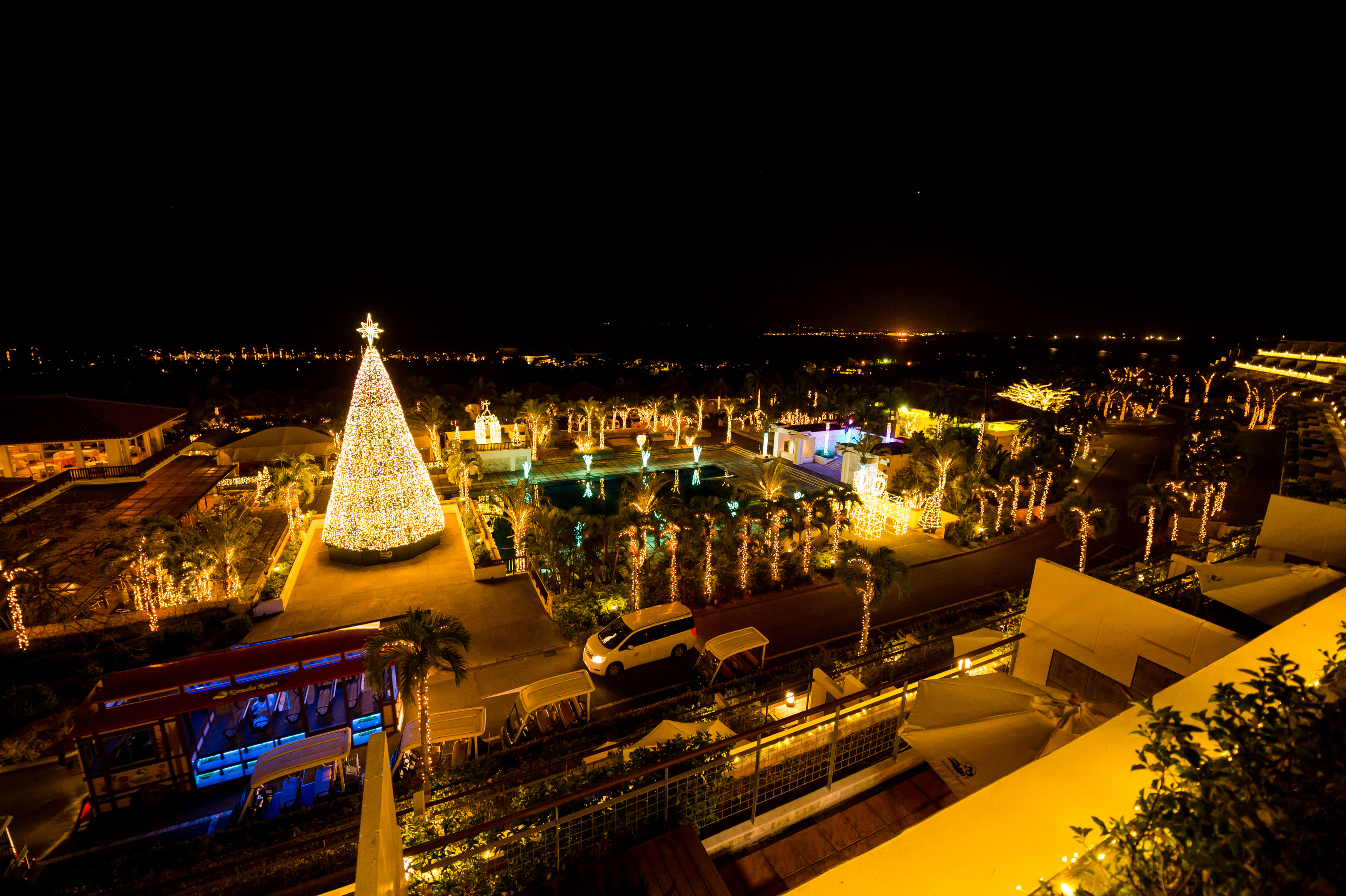 Date: Friday, Nov. 1, 2019-Friday, Feb. 14, 2020
Time (night lighting): 17:30-23:00 (last entry 20:30)
Place: Kanucha Resort
Admission: Advance tickets ¥1,000 (¥2,000 Dec. 21-25 only) ; same-day tickets ¥1,500 (¥2,500 Dec. 22-25 only), Group pass for 4 people ¥3,000 (Advance only)
*Free for children aged 12 and under
*Admission includes Fantasia holographic glasses and a Fantasia holiday wish message tag as well as a free soft drink at the Luminous Garden Café. *A separate ticket is required for the "The Final Countdown Illusion" on Dec. 31.
Parking: Included in the price of admission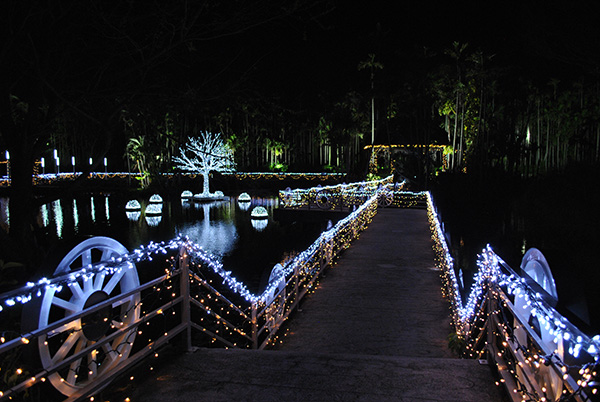 Time: 17:00-21:00
Price: 600 yen each, 500 yen each for two
Date: Saturday, Nov. 23, 2019 – Sunday, April 5, 2020
Time: 17:00-22:00 (Last entry 21:00)
*The gardens are normally open between 9:00 and 16:30.
*The water garden closes at 16:30 in preparation for the lights and reopens at 17:00.
Place: Southeast Botanical Gardens 
Admission: 1,800 yen for adults, 1,100 yen for high school students, 600 yen for elementary and junior high school students, free for children under 6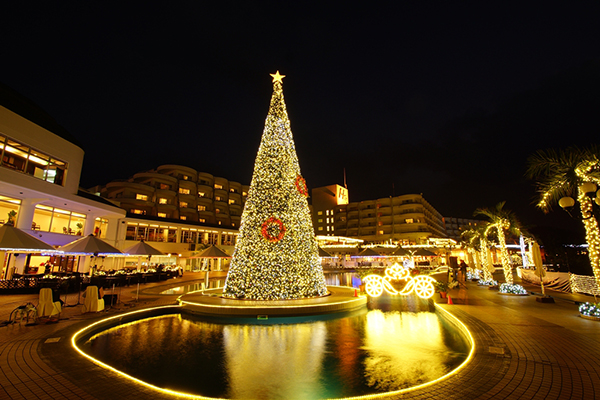 Date: Friday, Nov. 1, 2019 – Saturday, Feb. 29, 2020
Time (night lighting): Sunset-24:00
Admission: Free
Parking: Hotel guests ¥500 per night, or ¥1,000 for
two nights and ¥1,500 for three nights and more
*Outside visitors will not be charged for parking.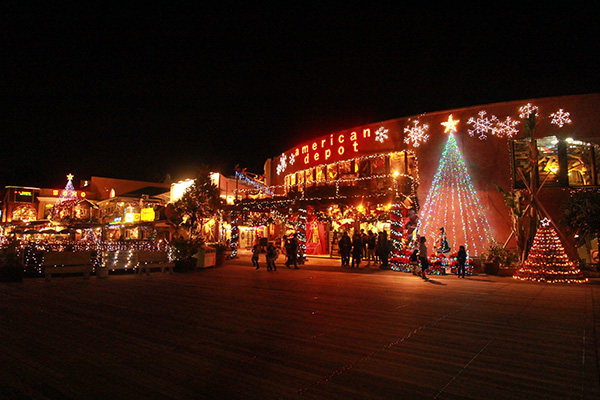 Date: Friday, Nov. 22, 2019 through Tuesday, March 17, 2020
Time (night lighting): 18:00-24:00
Place: Mihama American Village
Admission: Free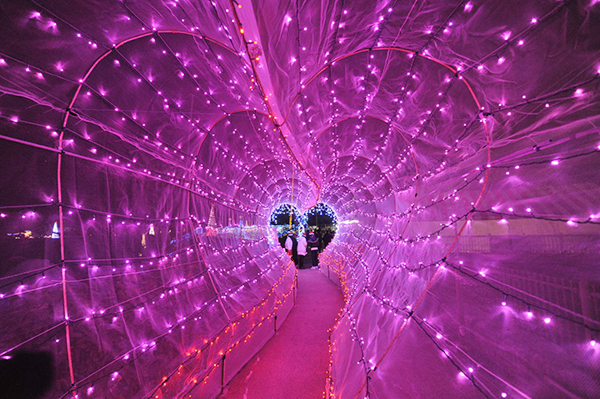 Date: Saturday, Dec. 21 - Monday, Dec. 30, 2019
Time: 16:30-21:30
Place: Okinawa Zoo & Museum (Okinawa City)
Admission
Advance ticket: 1,800 yen for adults (aged 16 and over), 1,000 yen for children (aged 4 to 15), free entry for children 3 and under
Same-day ticket: 2,200 yen for adults (aged 16 and over), 1,200 yen for children (aged 4 to 15), free entry for children 3 and under