海洋博公園ブーゲンビレア・ハイビスカスフェア
Bougainvillea and Hibiscus Fair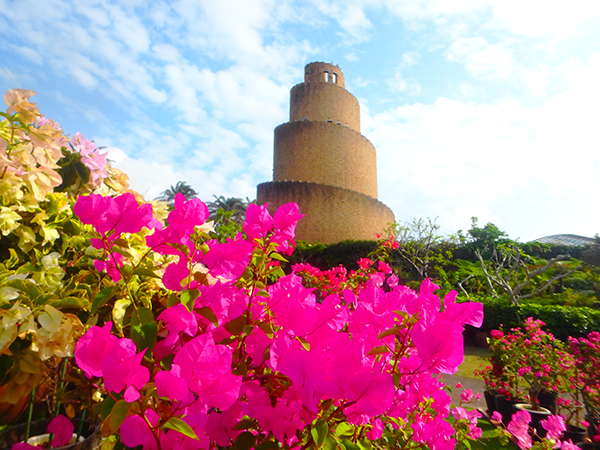 Fall flowers are blooming at Ocean Expo Park!
Both flowers reach the peak of their bloom from October to December, and the Ocean Expo Park organizes the fair this time every year. Over the years, it has grown into one of the public's favorites.
A collection of some 200 flower seedlings from flower lovers all over the prefecture are on display. Visitors can also vote for the best seedling.
The fair features about 1,000 cultivated seedlings of 20 varieties of bougainvillea and another 1,000 of 50 varieties of hibiscus with flowers from large 20 centimeters in diameter to small three-centimeter ones.
In addition to explaining on a display panel the ecology and cultivation methods of each variety, there is also a photo spot for visitors to take pictures with the flowers. On weekends and national holidays during the fair, visitors can receive free seedlings as long as the stocks last.
Place: Tropical Dream Center
Date: Saturday, Oct. 31 – Sunday, Dec. 27
Open: 8:30 to 17:30 (Last entry 17:00)
Admission: Adults 760 yen, junior high school students and younger children free