Get the most out of Golden Week and Children's Day promotions!
The summer season will soon be going into full swing in Okinawa. In Japan, an annual week-long series of highly anticipated national holidays scheduled from late April to early May is known as Golden Week. Golden Week is peak tour and sightseeing season in Okinawa, with popular destinations often packed with both visitors and locals. Celebrations and festivals are held from one end of Japan to the other during Golden Week, and Okinawa is no exception. The last holiday in the series, Children's Day, May 5, marks the end of Golden Week and so coincides with a number of fun events and special programs especially designed for kids and their families. A few popular theme parks also offer free admission for children.
As you explore Okinawa at this festive time of year, you will see many koinobori, or stylized carp banners, displayed around the island. In Japan, the carp is a symbol of strength, courage and good fortune among other things. Many Japanese families carry on the tradition of displaying colorful koinobori outside their homes on Children's Day and praying for their children's success in life. Koinobori festivals are held in various places during Golden Week, adding a splash of kid-friendly color to the holidays.
The following are a few Golden Week highlights that you might want to explore.

Date: Saturday, April 23-Thursday, May 5, 2016
Place: Lily Field Park (Ie Village)
Admission: Free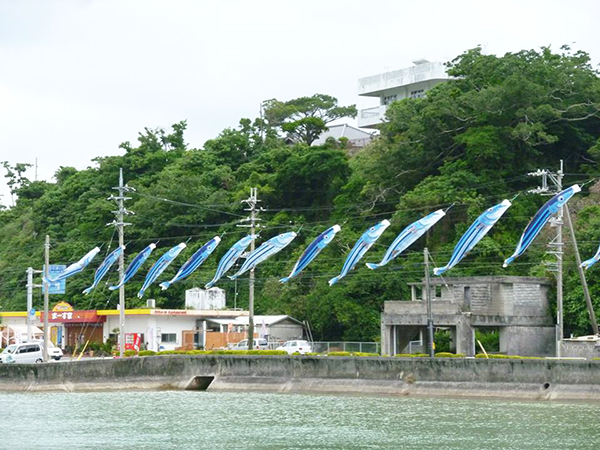 Date: Wednesday-Thursday, May 4-5, 2016
Place: Toguchi Port Promenade (Motobu Town)
Time: 10:00-20:00
For more information: Motobu Chamber or Commerce 0980-47-2749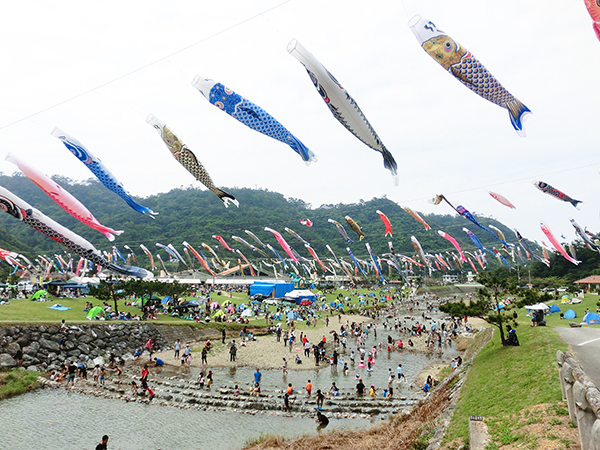 Date: Tuesday-Thursday, May 3-5, 2016
Time: 13:00
Place: Oku Yanbaru no Sato
Admission: Free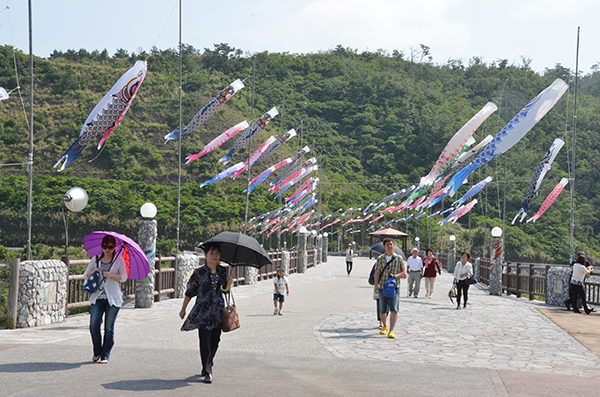 23rd Haneji Dam Koinobori Festival
Date: Saturday, April 30-Sunday, May 1, 2016
Place: Haneji Dam and surrounding area (Nago City)
Admission: Free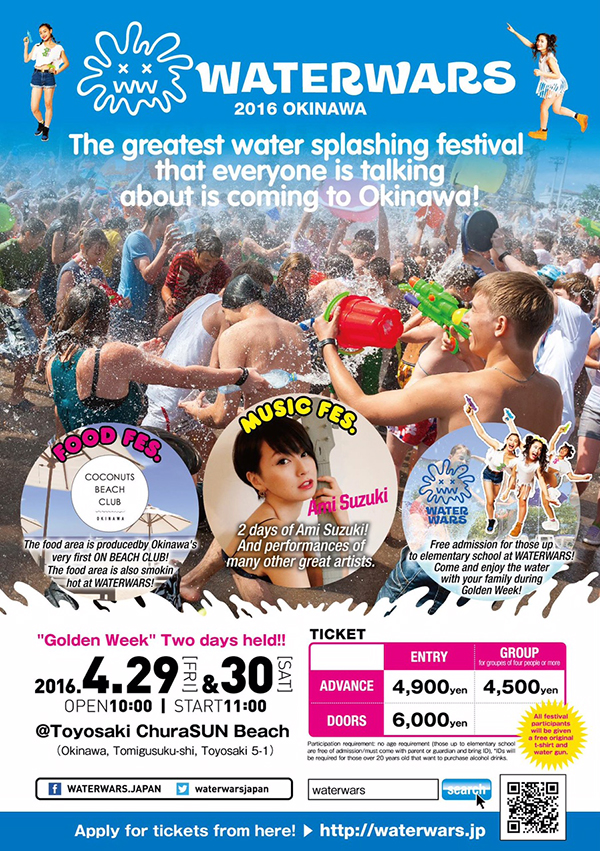 Date: Friday-Saturday April 29-30, 2016
Time: Starts 10:00
Place: Toyosaki Chura Sun Beach
Admission: Same day tickets 6,000 yen; with discount card 3,000 yen*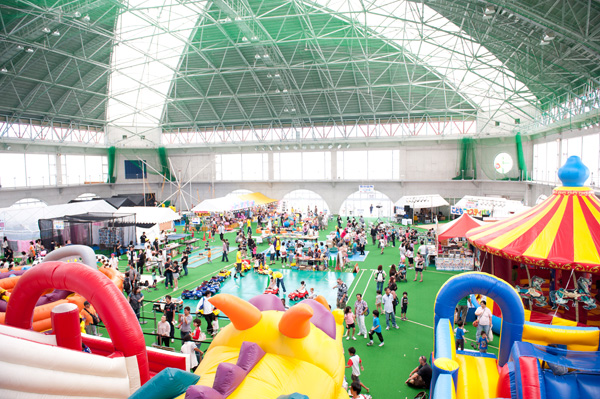 Date: Tuesday-Sunday, May 3-8, 2016
Time: 9:00-17:00
Place: Chatan Dome
Admission: Advance tickets 1,600 yen for adults and 1,000 yen for ages 4-12; same day tickets 1,800 for adults and 1,200 yen for ages 4-12; Free for ages 3 and under.
For more information: 098-936-0134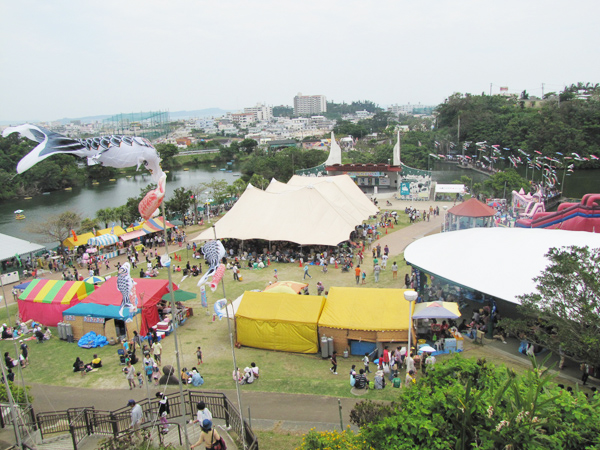 Event name: Okinawa Zoo and Museum Festival 2016
Date: Friday, April 29-Thursday, May 5 (except Monday, May 2), 2016
Time: 9:00-17:00
Place: Okinawa Zoo and Museum
Admission: 500 yen for adults, 200 for ages 13-18, free for 12 and under.
Children under 12 years of age will get free entry to the Okinawa Zoo & Museum for six days (every day except Monday, May 2 ) from April 29 through May 5. In this festival, a variety of musical and dance performances and special programs, such as an animal parade and craft activities, will be ongoing throughout Golden Week.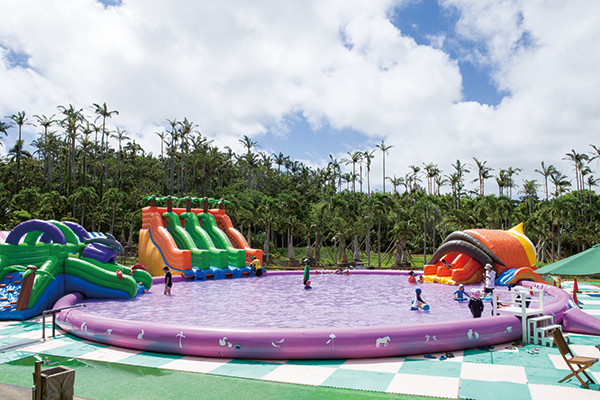 Date: Friday, April 29-Sunday, May 5, 2016
Time: 9:00-22:00 (until 18:00 on May 1 and 5)
Place: Southeast Botanical Gardens
Admission: 1,500 yen for adults, 1,000 yen for high school students, 500 yen for elementary and junior high school students, free for under 6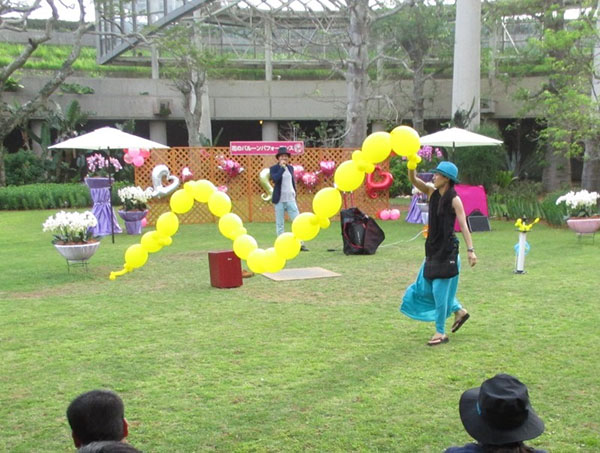 Event name: Ocean Expo Park Golden Week special events 2016
Date: Friday, April 29-Sunday, May 8
Time: 10:00-17:00 (last admission 17:00)
Place: Ocean Expo Park
Admission: Varies (Entrance fee to Ocean Expo Park is required.)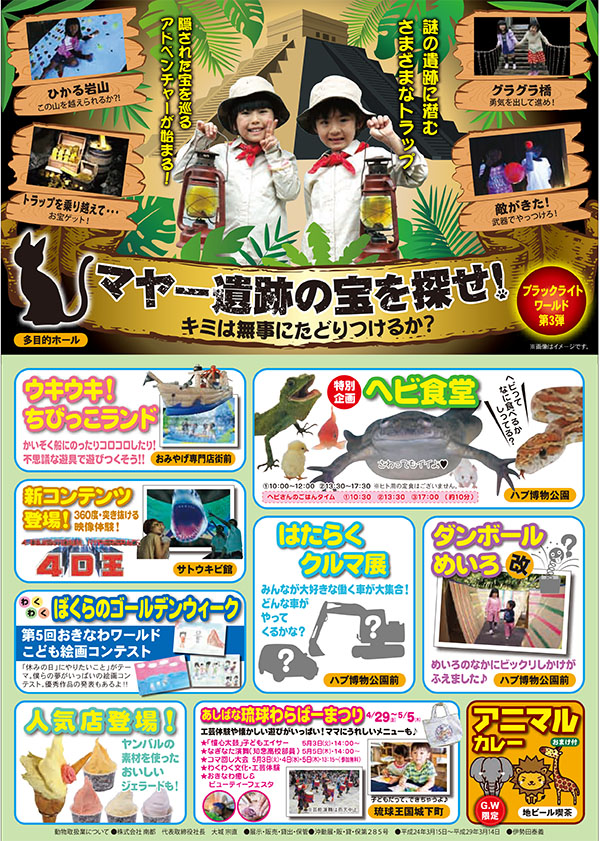 Event: Golden Week at Okinawa World                                                                                         Date: Sunday-Thursday, May 1-5 (except Monday, May 2), 2016
Time: 9:00-18:00
Place: Okinawa World
Admission: 1,650 yen for adults; 830 yen for ages 4-15